With the coronation of King Charles III fast approaching in the UK, this edition captures our pick of the fanfare of brands' celebratory activation, plus other seasonal campaigns, from Easter eggs to ice-creams!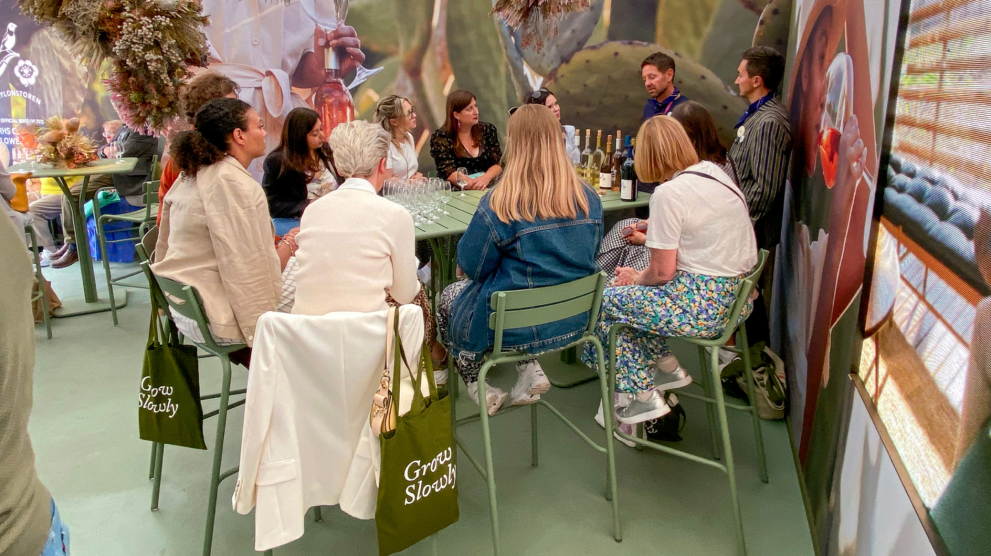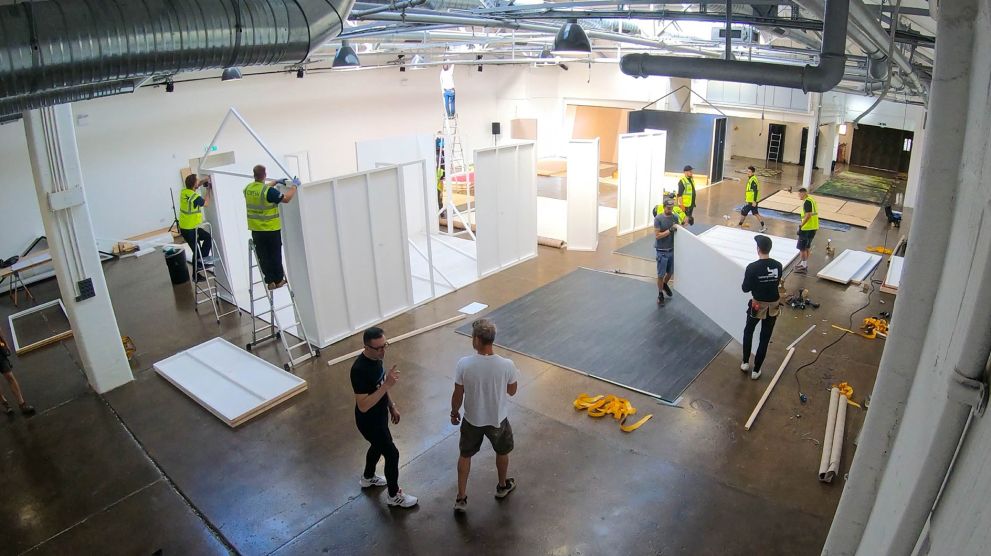 Casks for the Coronation
"A lovely concept to encourage people to get together and share the coronation celebration. I'd look to tie in the entry mechanism into driving footfall to Fuller's pubs, offering further support to the on-trade." - GC View
Fuller's is partnering with Eden Project's 'Coronation Big Lunch' programme to celebrate the big event by giving away ten casks of beer for street parties being organised as part of the initiative.
Entrants must complete a form online to be entered into a ballot for a chance to win
Winners collect the casks from the Brewery with the opportunity of a tasting session
Promotion ended: 17th April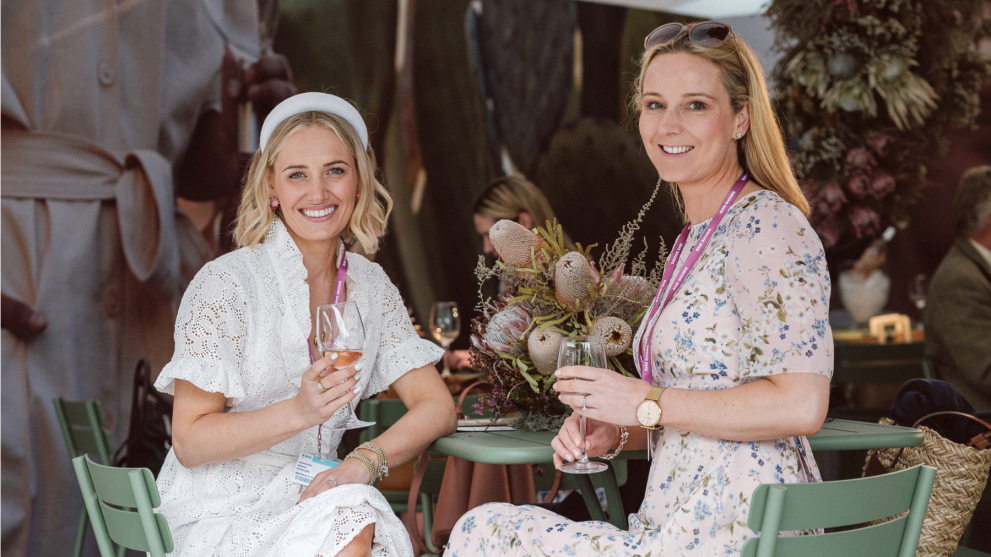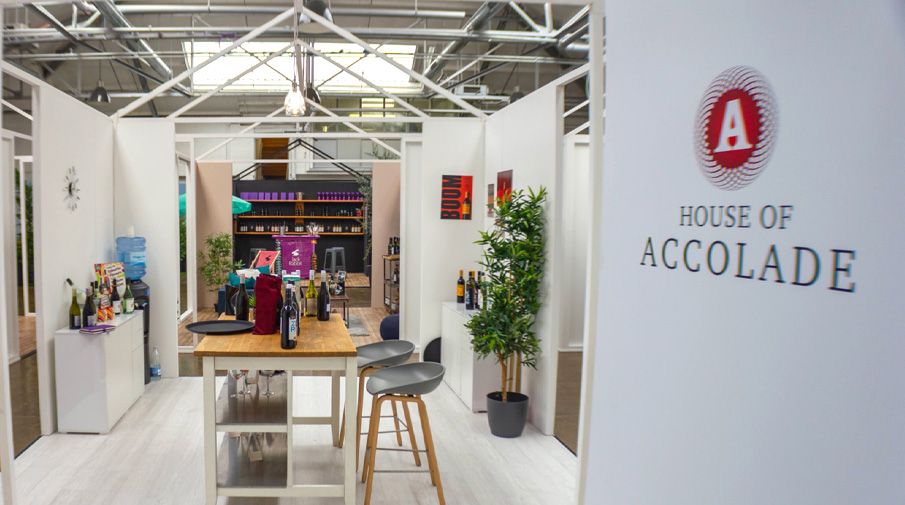 Not very punk!
"In recent years anti-establishment 'punk' brand BrewDog has become a staple of disruptive marketing. Their coronation-inspired pale ale riled up the masses in their seemingly tone-deaf release of 'Ale to the King'. After their recent 'solid gold cans' that – in fact – weren't, are BrewDog pushing consumers a bit too far?" - GC View
BrewDog raises a glass to the King, celebrating the national holiday and event with an Ale bursting with bright and tropical flavours, entitled 'PRINCE. OF. PALES'!
Ever controversial, the brand has caused a stir with this special edition and has been receiving significant backlash for not being as 'punk' as it claims to be, in bowing to the crown.
Launch awareness via digital and social platforms
Messaging such as 'Dog Save The King. And then off with our heads'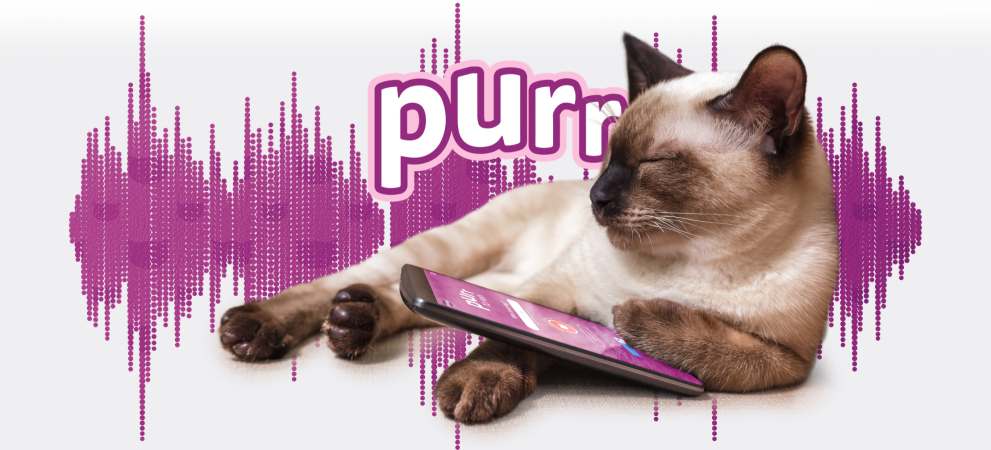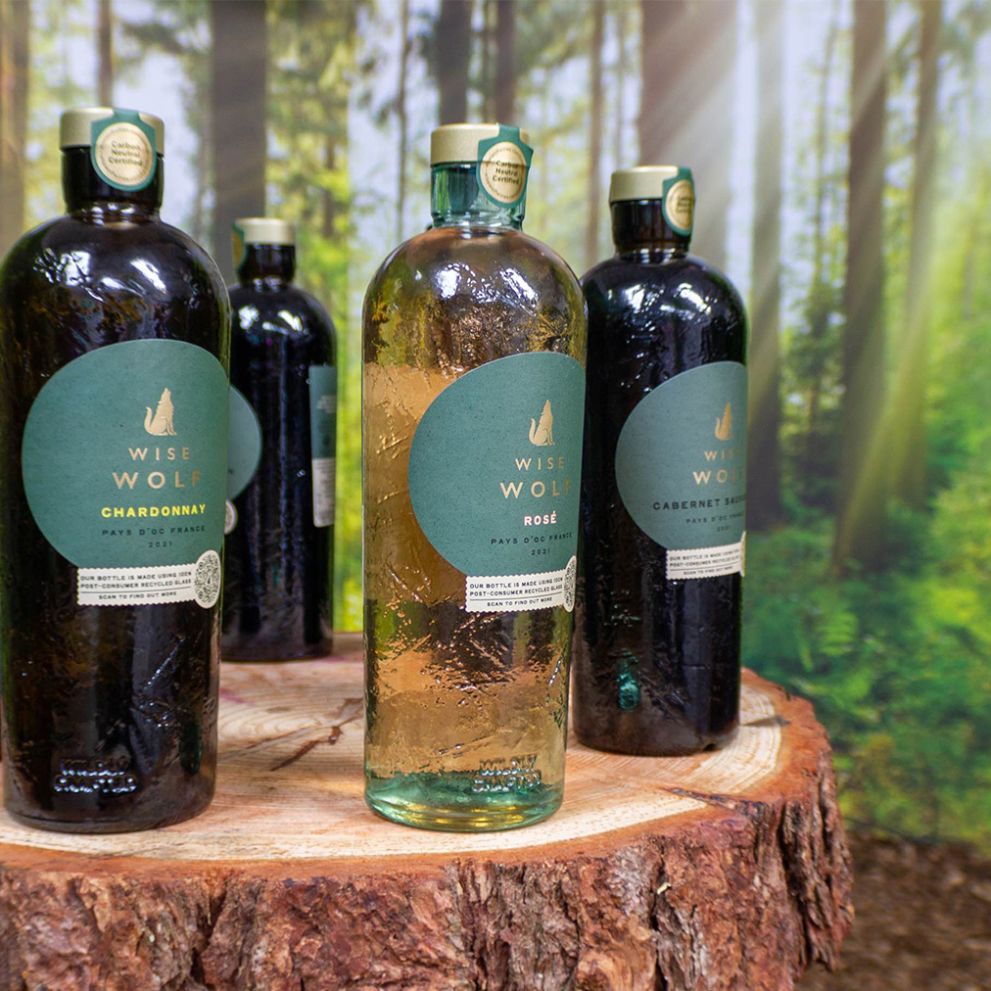 For royally great moments!
"What a gift of an event for the brand and well embraced. Inclusive design, avoiding the Britishness of using the Union Jack, the execution is simple, bold and fun with strong branding, the entertaining appeal to all ages of the crown plus the price deal of course. Royally smart!" - GC View
Mars is driving sales by encouraging consumers to 'share royally great moments' around the coronation with an impressive in-store display.
Free gift with purchase of a Celebrations-themed crown in every pack
Pallet display resembling a crown created from sweet wrapper shapes
Captured in Tesco, Slough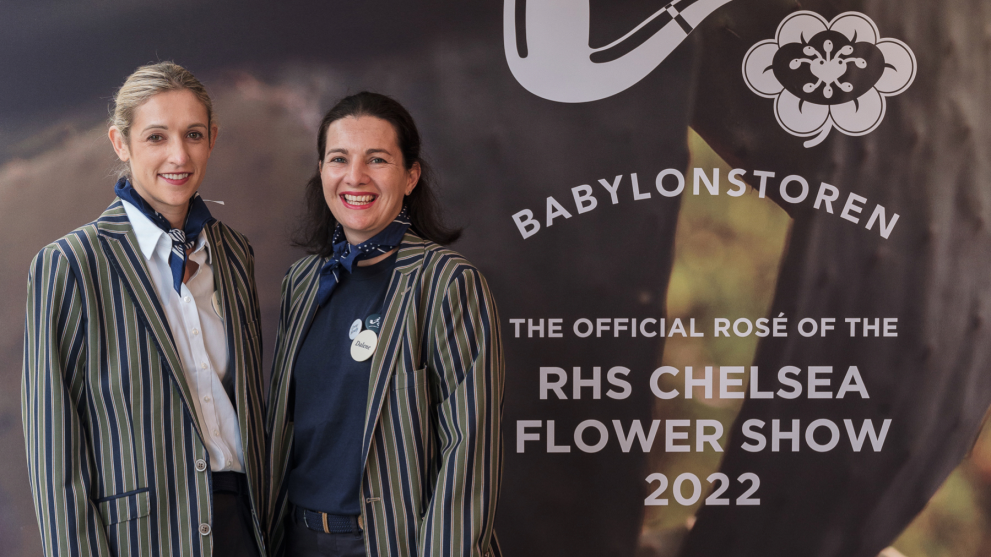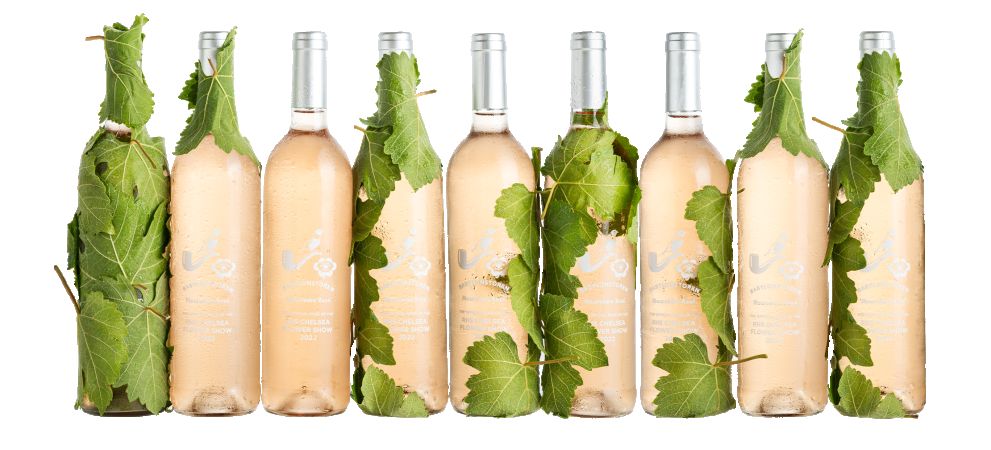 Sweet nectar
"The simplicity of using a pre-existing key visual to redesign befitting the coronation theme but also offering a prize for up to 10 friends leverage the social aspect of the occasion. Sometimes less is more." - GC View
Ribena has partnered with Sainsbury's to launch a promotion offering a lucky Nectar member who purchases a Ribena product to win a stay in a magnificent Castle in Scotland.
The brand key visual has been modified to fit the coronation theme and work with the Nectar palette.
Chance to win a weekend away with 10 friends at a Castle in Scotland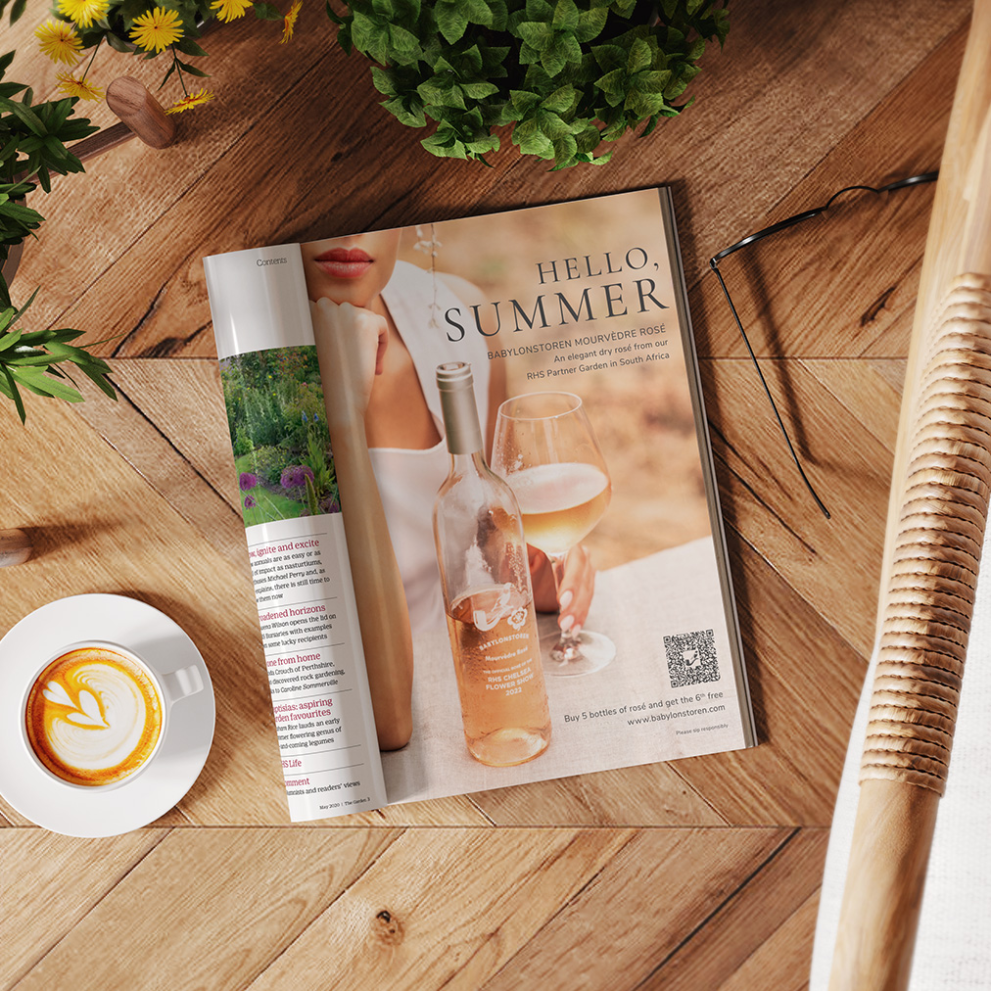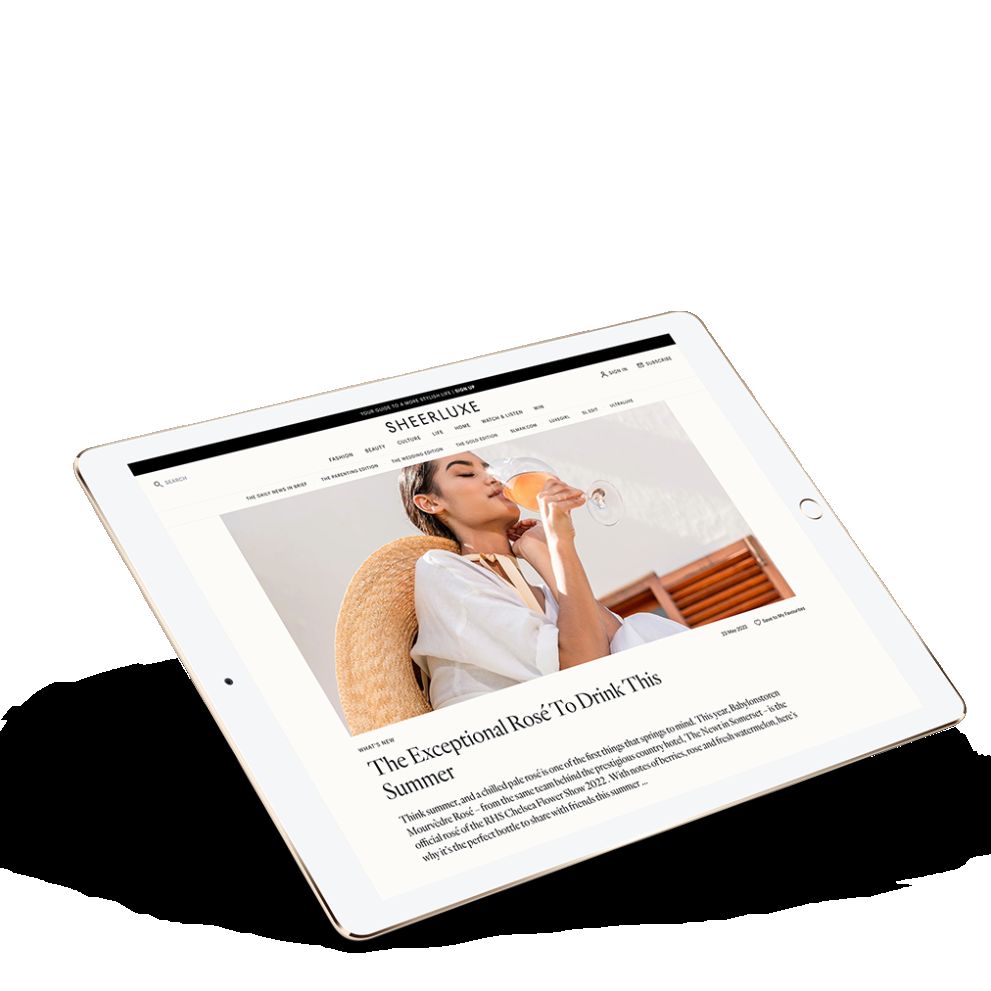 Tea with a sparkle!
"What an outstanding tribute to the King with a portrait, nicely complimented with several aspects to highlighting its culture with the Royal Warrant collaborations to the British charity donation. A true show of class." - GC View
Champagne Bollinger is honouring its Royal Warrant history by partnering with Illustrated London News (ILN) to unveil the first portrait of King Charles III at the Bollinger Burlington Bar.
British afternoon tea served with an exclusive coronation menu, collaborated with patisserie chef, Merveilleux, another Royal Warrant holder
The brand will make a donation to QEST (a charity supporting British craftsmanship) for each afternoon tea sold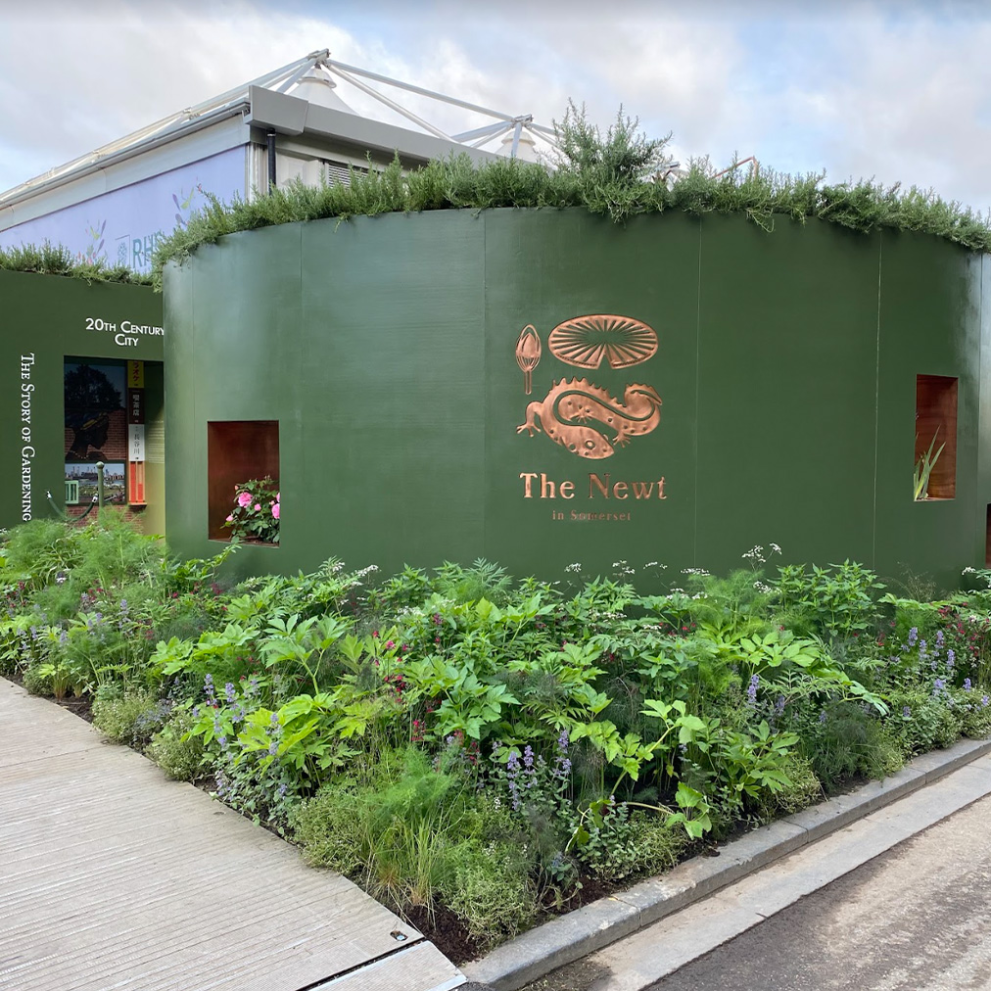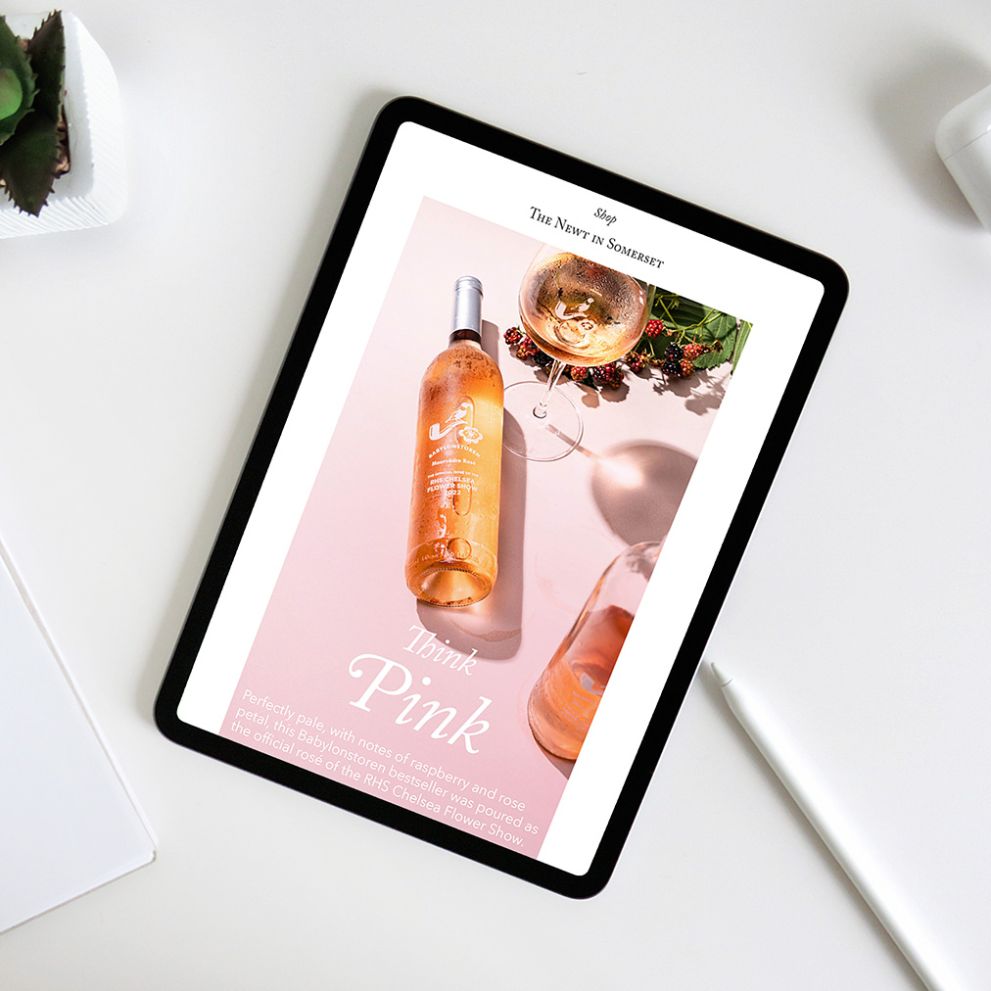 Coronation roadshow
"This hitherto elusive experience from Tesco is set to be a sight to behold with a golden carriage and classically British finger food. However, besides concept sketches and generic Coronation POS in-store, information about the event is proving tricky to uncover, with only a couple of TikTok videos (pictured) currently available." - GC View
Tesco is driving footfall and engagement by inviting consumers to take part in Tesco's 'Feast for a King' roadshow in celebration of the Coronation.
Gilded throne photo-op for attendees
Activation is touring across 60 stores in the UK
High tea is laid on at each store on the route, featuring British classics products!
Event ends: 6th May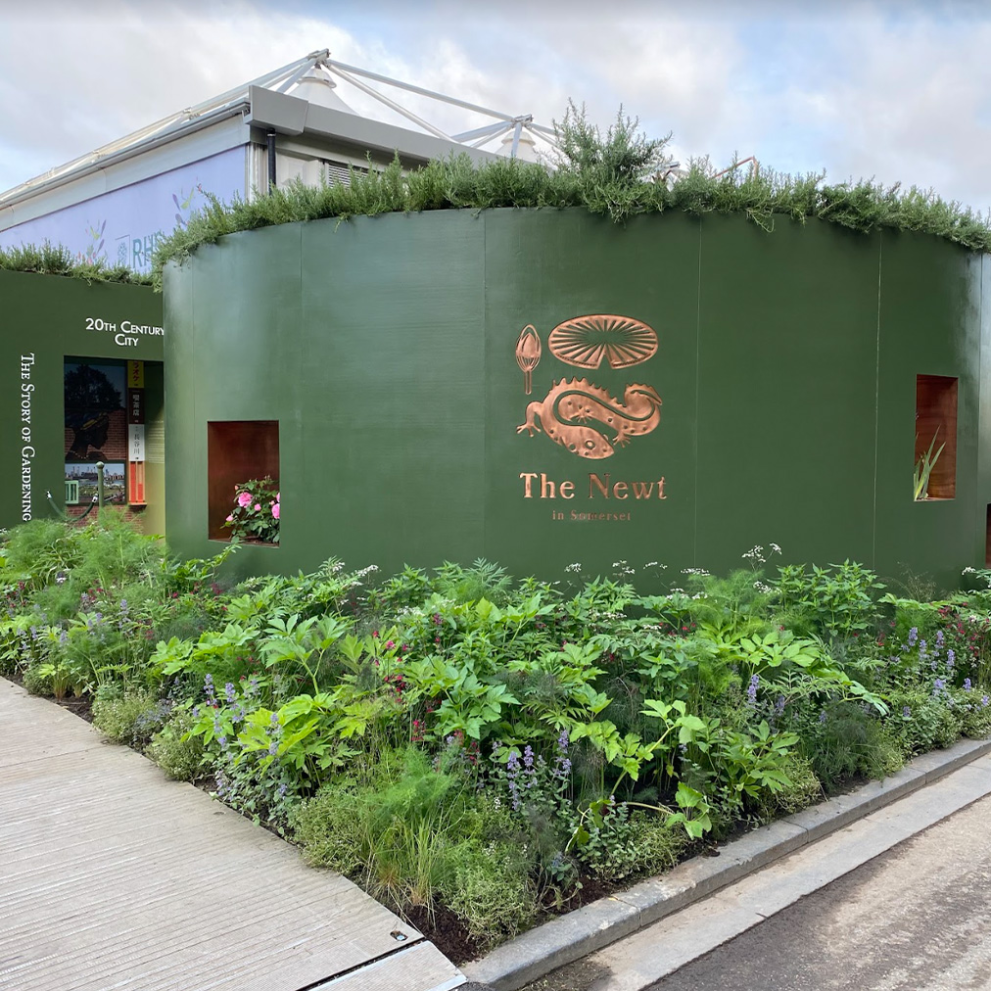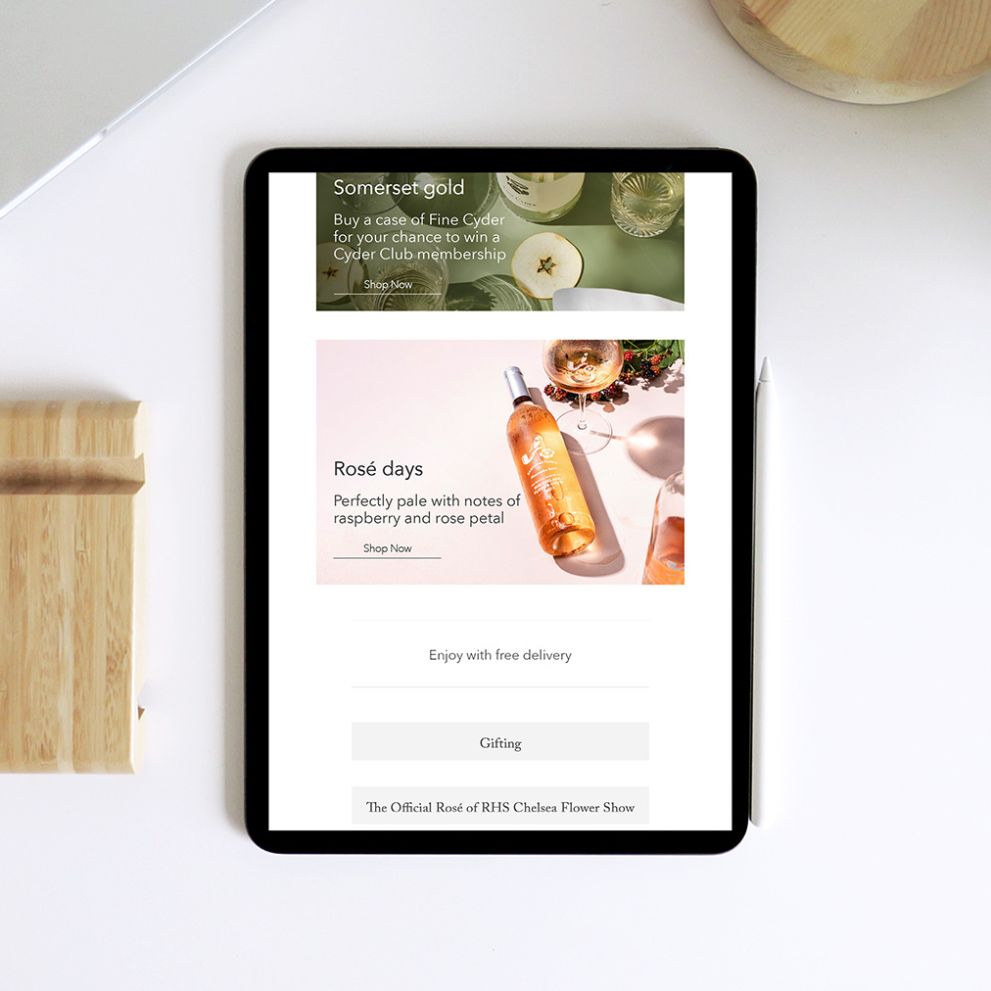 Off-trade takeover
"Engaging consumers in the on- and off-trade is unique, however little traction has been gained for the pop-up so far, due to there being no apparent way for consumers to find out about it, lacking comms in-store. Otherwise, a smart way to drive trial of its foods, serving it at the pub, themed, on a Bank Holiday weekend!" - GC View
Tesco is taking over The King in the Castle pub in Farringdon, London, showcasing OL foods – a limited edition Coronation range. Offering dishes such as 'Camilla's King Prawn Curry' and 'The Prince's Crust Pie'.
Bookings are available to be made via OpenTable
All proceeds made from food and drink sales will be donated to The Prince's Trust, along with £250,000 from sales of its Coronation range
Opening on the 4th and 5th of May, it will be serving a fully themed menu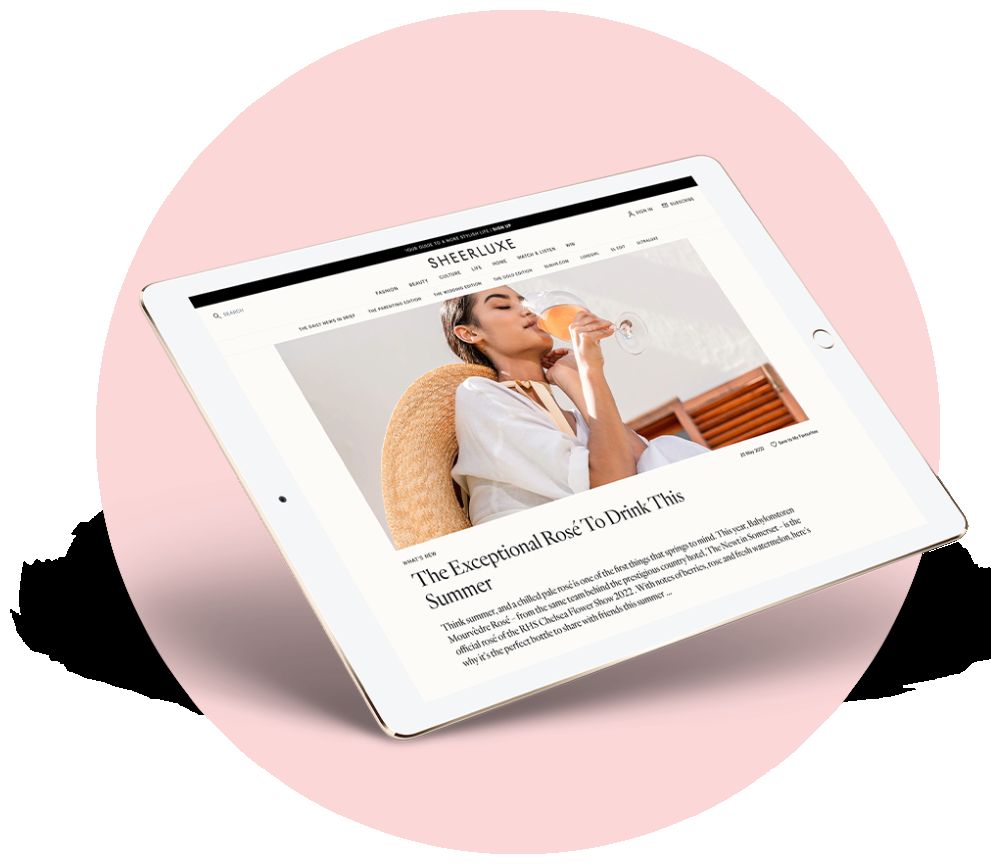 In the 'spirit' of the coronation
A ROYALE COCKTAIL
Continental Wine & Food launched a cocktail named CiiiR Royale, a smooth play from Kir Royale. To match the blackcurrant flavour, the label has been designed in a regal purple, incorporating the Union Jack and crown.
PIMM'S AT THE PALACE
Pimm's is rolling out a coronation-themed limited edition label design on bottles across stores. It features iconic British and celebratory imagery, such as the Red Arrows, bunting and Beefeaters standing guard outside Buckingham Palace.
CUTTING LONDON DRY
Whitley Neill Connoisseur's Cut London Dry Gin has embellished the design of its bottles by adding 2 Union Jack flags, waving with the England flag centred, to portray its patriotism.
A SILENT CELEBRATION
Silent Pool has revealed a brand-new Waitrose exclusive recipe using infusions of King Charles' favourite botanicals, plants and flowers. These include bergamot orange, rose petals, lavender, dried plum, raspberry leaves, Earl Grey tea and hawthorn berries.
A BERRY ROYAL TREAT
Royal Collection Trust established the Coronation event's official pairing, the Royal Windsor. A pink gin, infused with raspberries grown in the gardens of Windsor Castle, with the added touch of sweet orange peel and rose petals.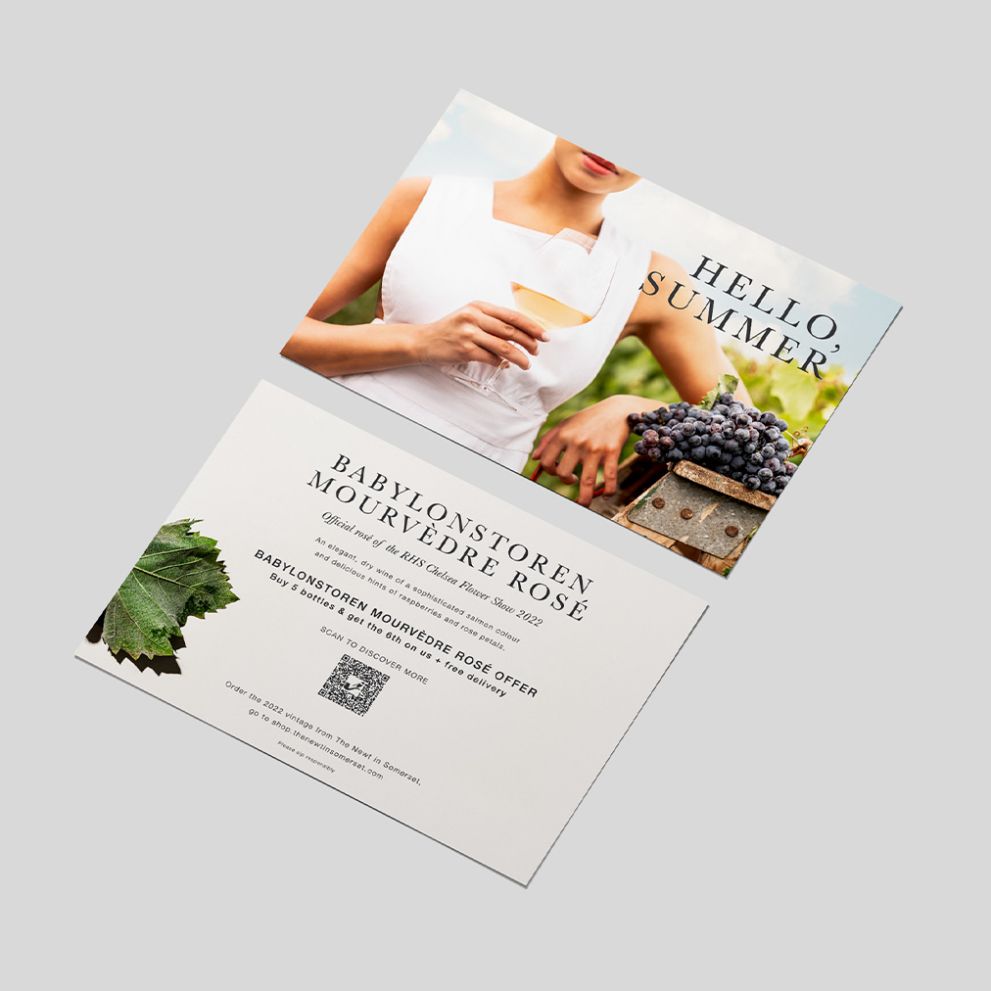 'Wine' not celebrate in style?
CHEERS FOR CHARITY
Chapel Down launched a sparkling 2016 vintage Coronation wine with all the profits made from sales being donated to its charity partner, Royal British Legion, supporting those who were in the armed forces.
DRESSED TO IMPRESS
Nyetimber designed a special edition bottle to feature a crown and Union Jack, inspired by the royal garments and uniforms. This is a blend of Nyetimber's flagship wine, Cuvee multi-vintage, Chardonnay, Pinot Noir and Pinot Meunier.
THE KINGS ROSÉ
Hattingley Valley launched a limited-edition English sparkling wine aged for seven months in old oak barrels, complemented by a bespoke bottle design, engraved with the official Coronation emblem.
THE VIRGIN CORONATION
Virgin Wines serves up a new combination of ingredients, mixing the notes of white apple, pear and lemon zest for an ideal serve during the season's lighter weather. A wine created in the South Downs, worthy with a coronation pairing.
LONG LIVE THE KING
Fortnum's Brut Selection Champagne was released after 3 years of resting, for its notes to evolve. The label shows a magical White Hart, [associated with Kings in the Middle Ages as a symbol of strength], sitting on a bed of gold leaves and flowers.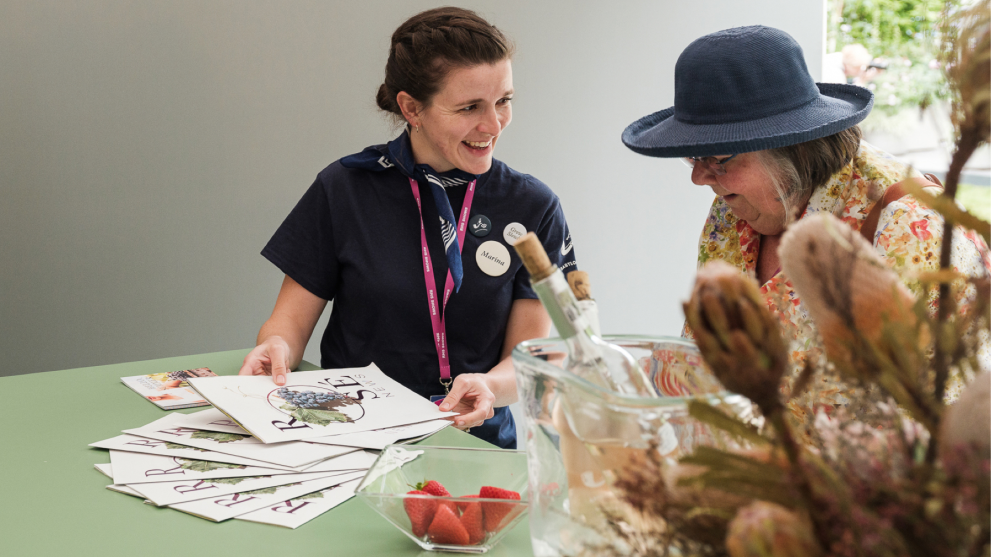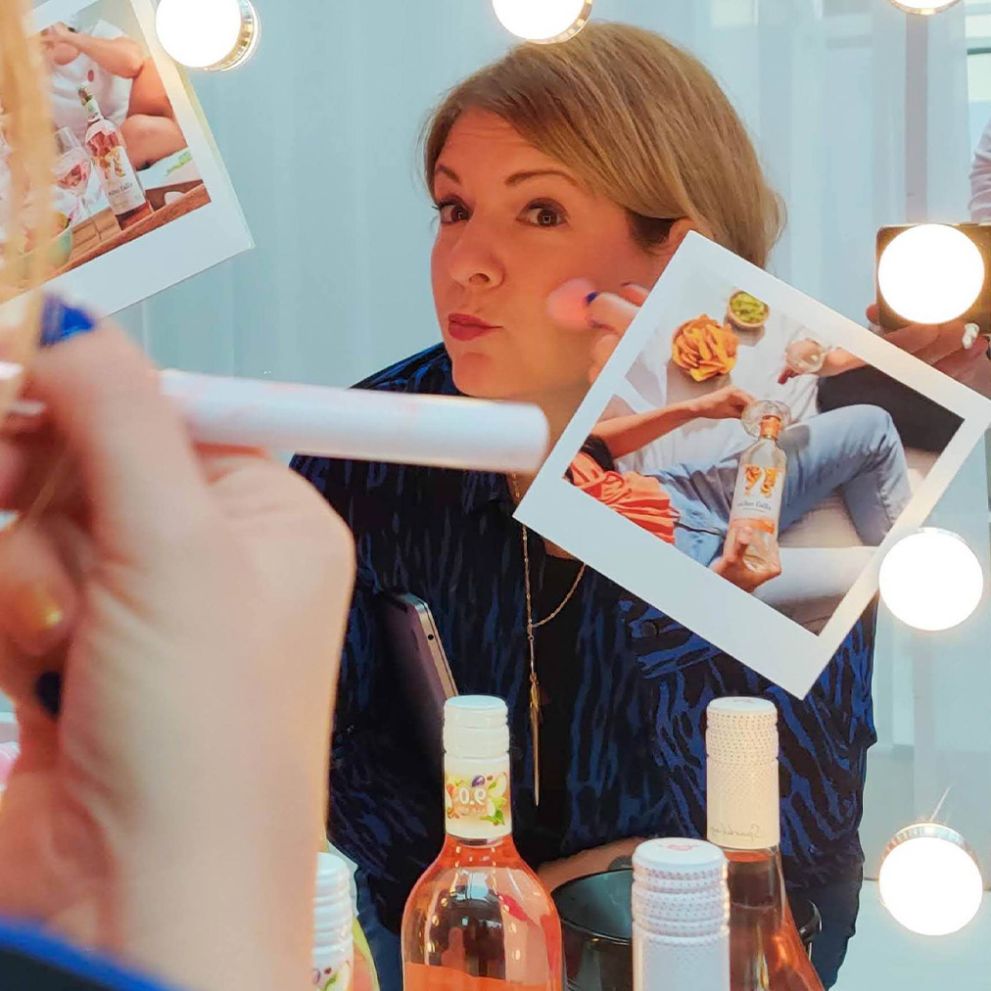 Making connections
"Jameson demonstrates that on-bottle promotions are a great way to drive engagement with consumers. By building a community of like-minded brand fans and offering exclusive access to brand content and experiences they have created a brand personality that will drive future loyalty." - GC View
Jameson is building brand loyalty in Eire by inviting its fans to scan the QR code for access to exclusive events, experiences and unique content, encouraging consumers to 'Join In. Enjoy More'.
Upon scanning the QR code, consumers can register their details
Members have the chance to enter any Jameson competitions, including opportunities for personalised gifting, cocktail recipes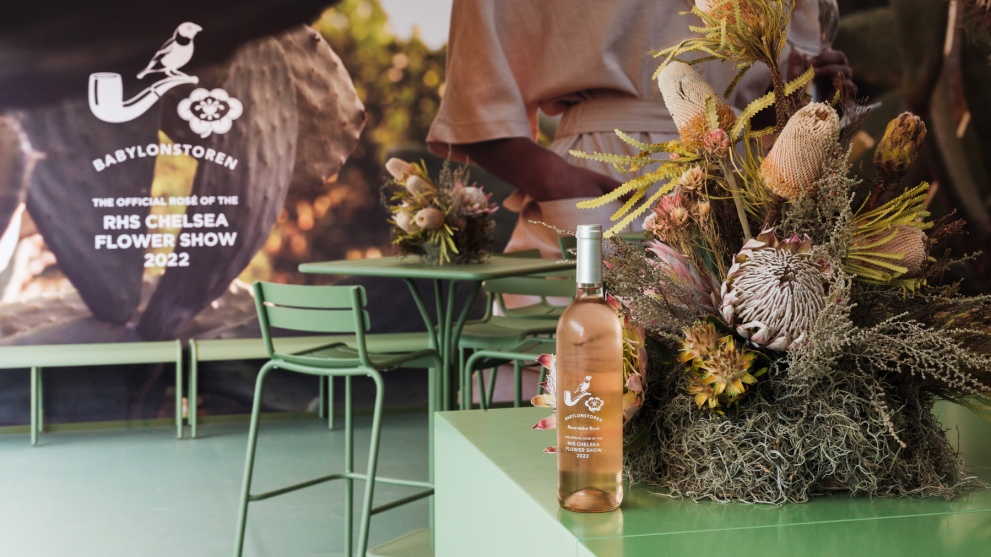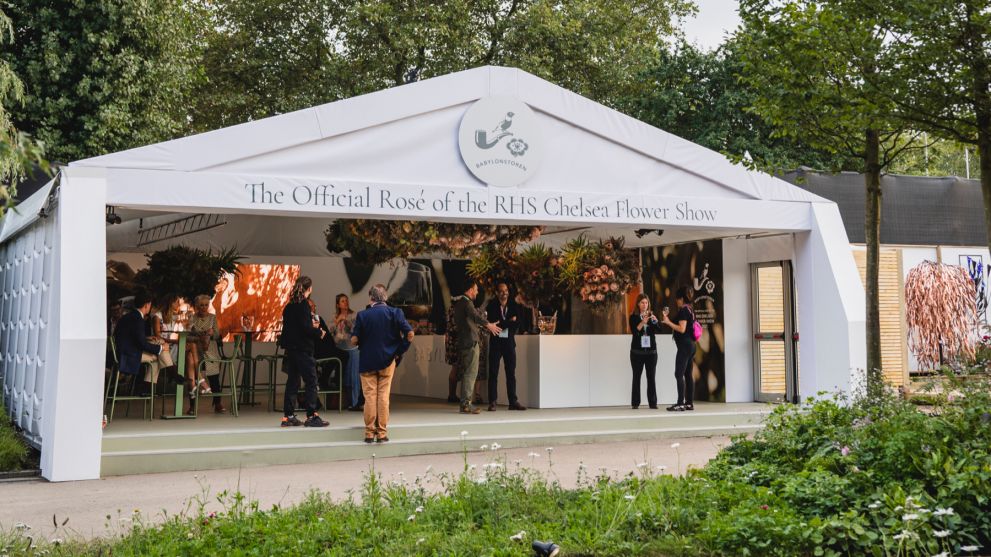 Worth singing about!
"It's great that Philadelphia has chosen to promote the Eurovision Song Contest with its activation, but I can't help but feel a little underwhelmed with the creative and mechanic. For such a colourful and full-of-life event, could they have pushed the creative more? However, the 3-step 'Buy, Scan, Win' instructions are clear for the consumer and a nice addition." - GC View
Philadelphia Original has been exciting consumers with an on-pack promotion offering them the chance to win VIP tickets to the Eurovision Song Contest, being hosted in Liverpool this year.
Consumers were invited to enter their product barcode, batch code, and details for a chance to be entered into a prize draw.
Other prizes included were Spotify premium subscriptions
Captured in Sainsbury's St Claires, Hampton
Promotion ended: 30th April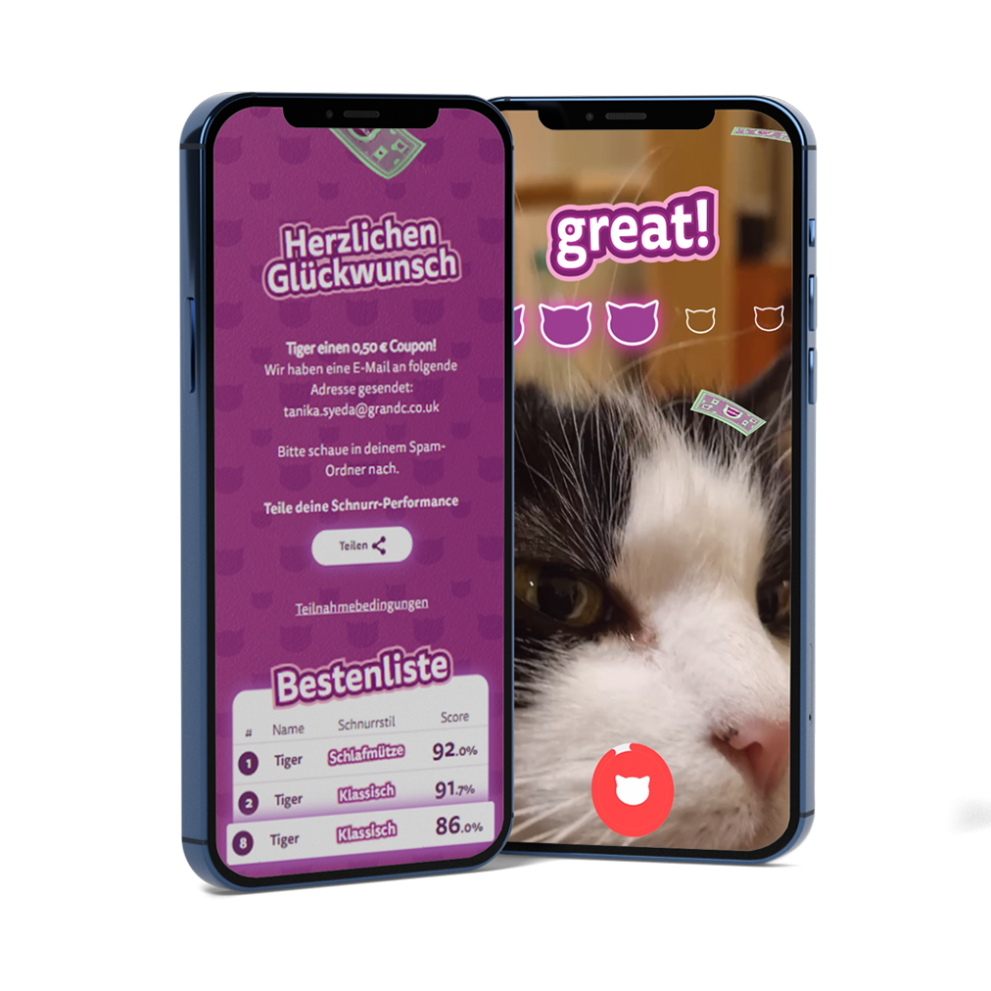 On the ball!
"An innovative twist on spot-the-ball, with gamification encouraging football fans to engage with the brand and a competition leader board to promote sharing and repeat entries but missing the goal slightly with the lack of prize details and a clear football theme." - GC View
Glen's Vodka has put a modern spin on the spot-the-ball competition, to give away cash, exclusive Glen's merchandise and football-themed prizes each week.
Consumers scan the on-pack QR code, register their details, and play a football-themed game
Gamification includes pixel selection closest to the centre of the ball, across 5 images
Highest scores will be put on a leaderboard for the top weekly scorer receiving £1,000
Promotion ends: 30th June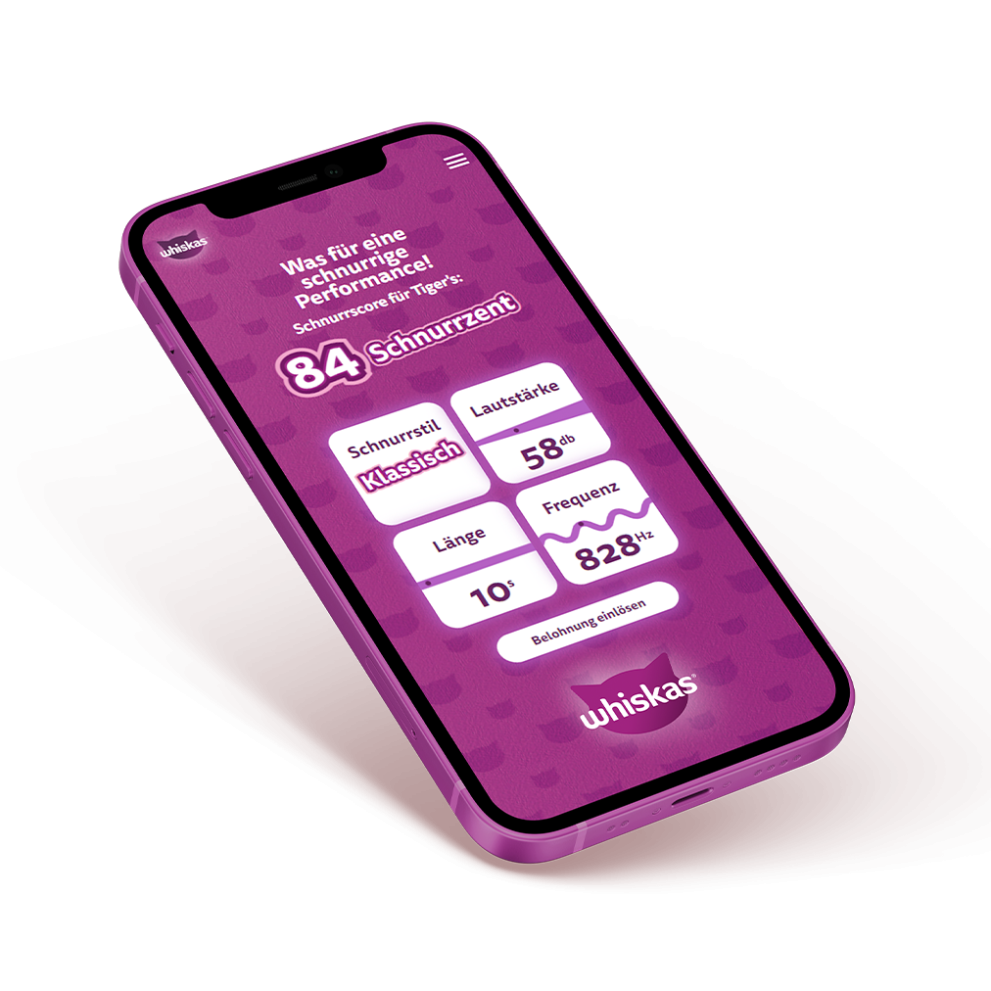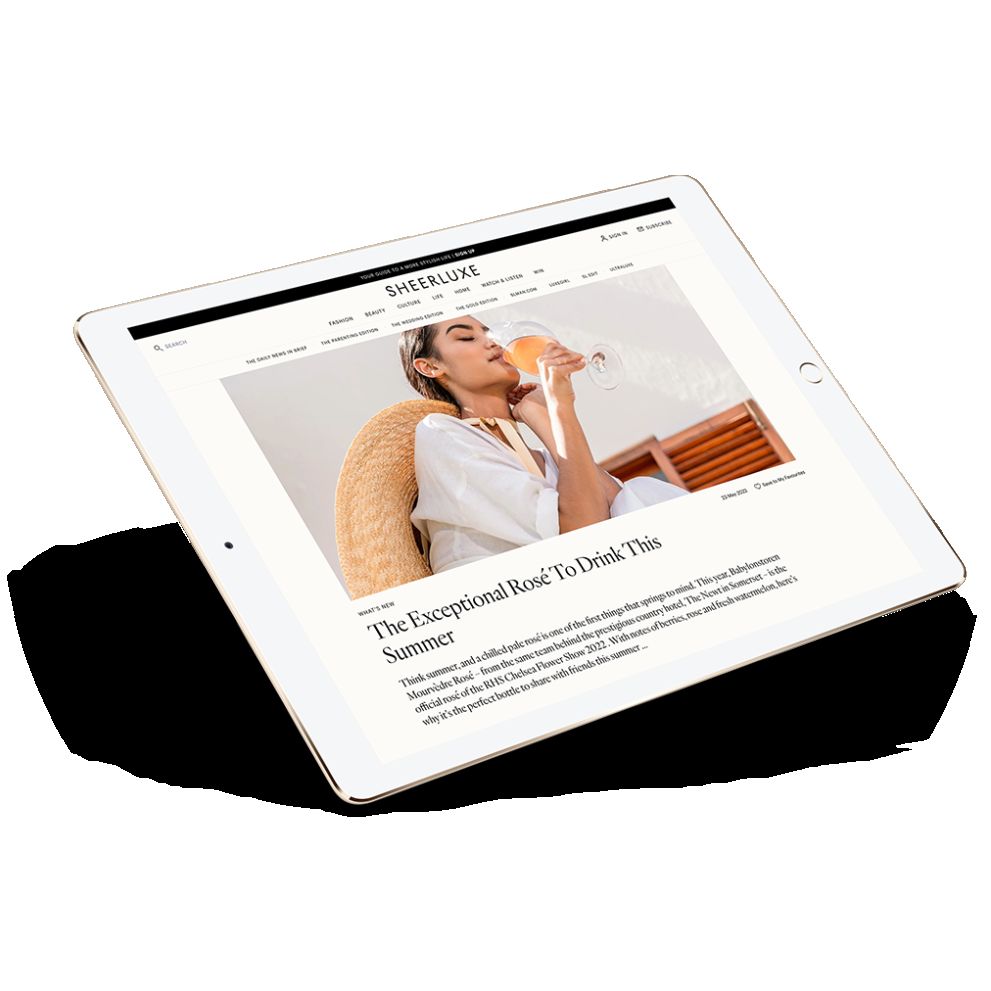 Heroing brand heritage
"San Miguel leans into their Spanish brand heritage here with an excellent on-pack promo. With multiple holidays up for grabs, it feels like a rich prize pool and taps into consumers' desire for escapism in these turbulent times." - GC View
San Miguel is encapsulating the brand's Spanish-seeking spirit, by giving consumers the chance to win a trip to Casa San Miguel in Ibiza with weekly prize draws. https://winwithsanmiguel.com/enter
A second tier of prizes is 600 x San Miguel merchandise to be won via a winning moments mechanic
Promotion ends: 2nd July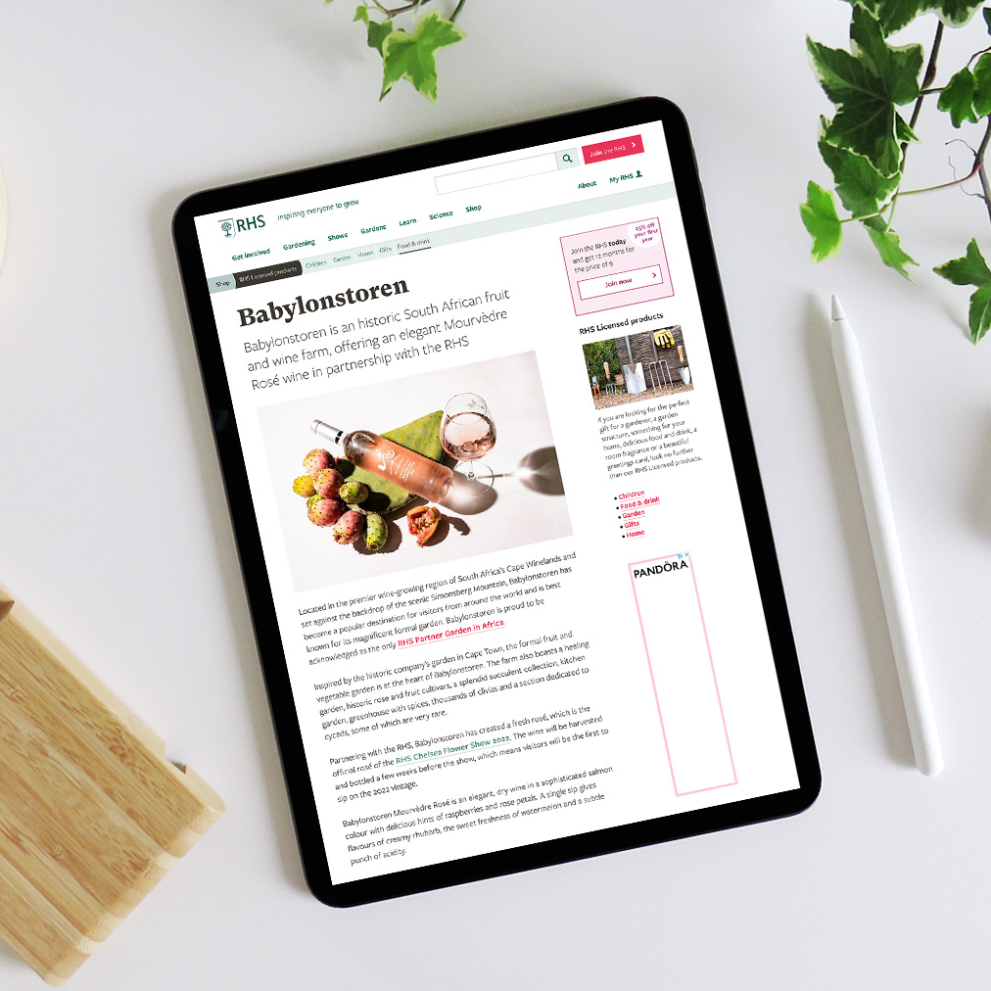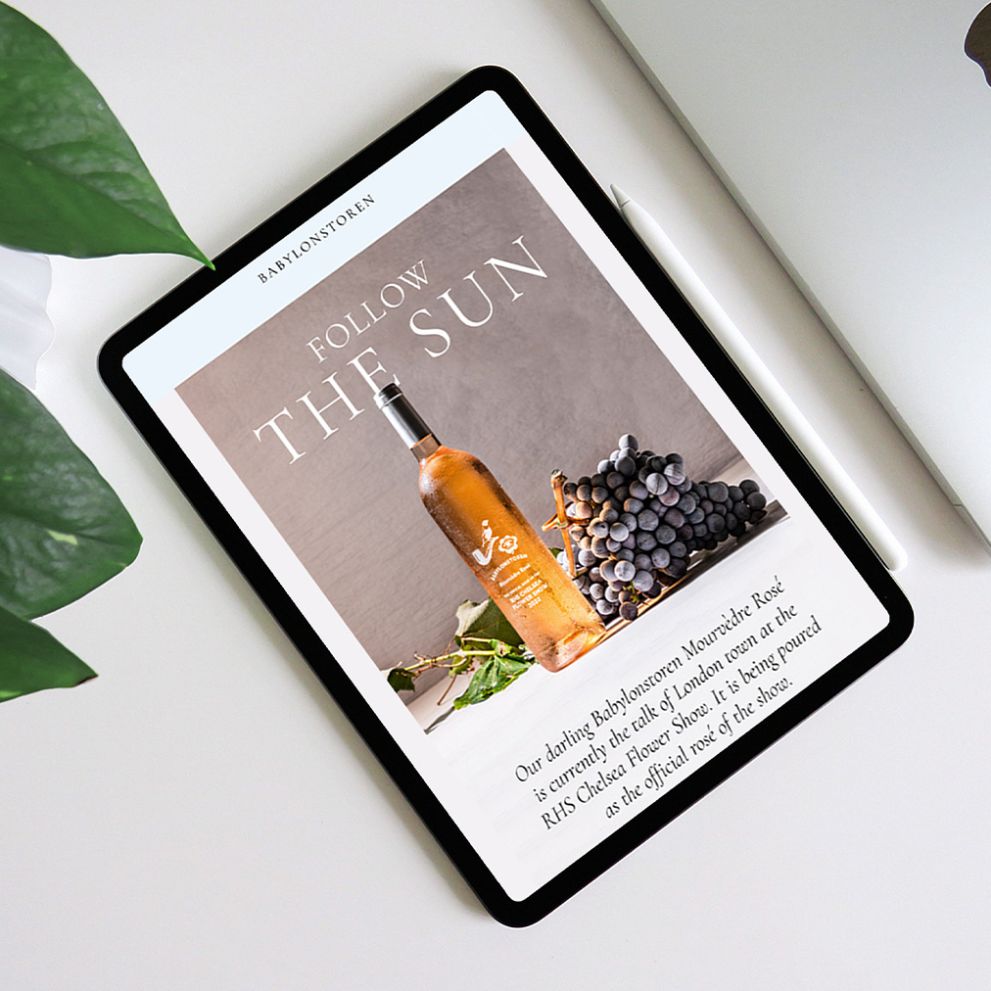 Whiskeying up desserts!
"What an attractive offer! Who could resist a private masterclass with Monica Galetti with the bonus of accommodation and travel expenses. What a lovely combination of Singleton Whisky with a delicious dessert" - GC View
Singleton is offering Waitrose shoppers the chance to win a private masterclass for 10 people with Monica Galetti, to learn about dessert-making.
Consumers are directed to the Waitrose website, to submit their details and enter a prize draw.
Masterclass will be hosted at Waitrose Cookery in London
Prize includes a tasting menu with Singleton pairing, accommodation, and travel expenses for each person
Promotion ends: 24th May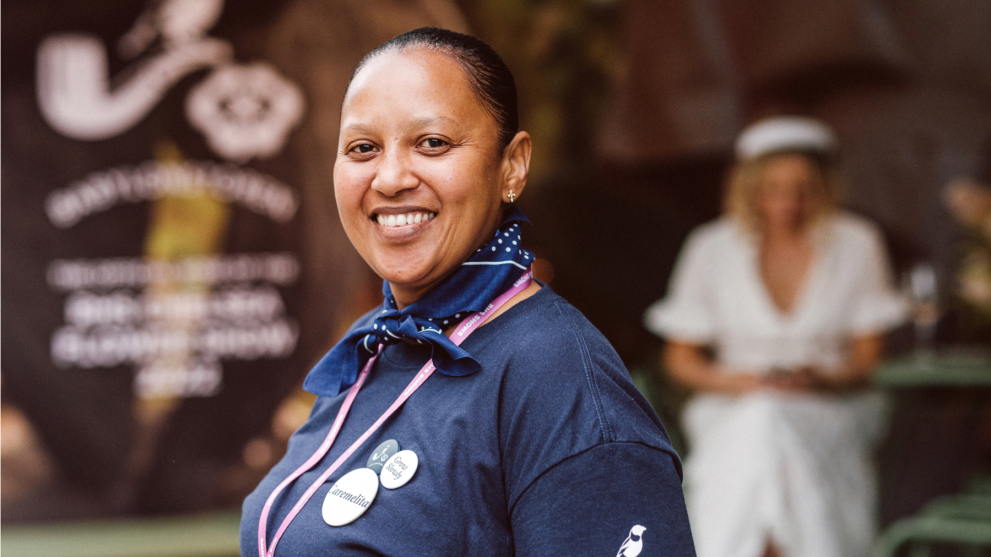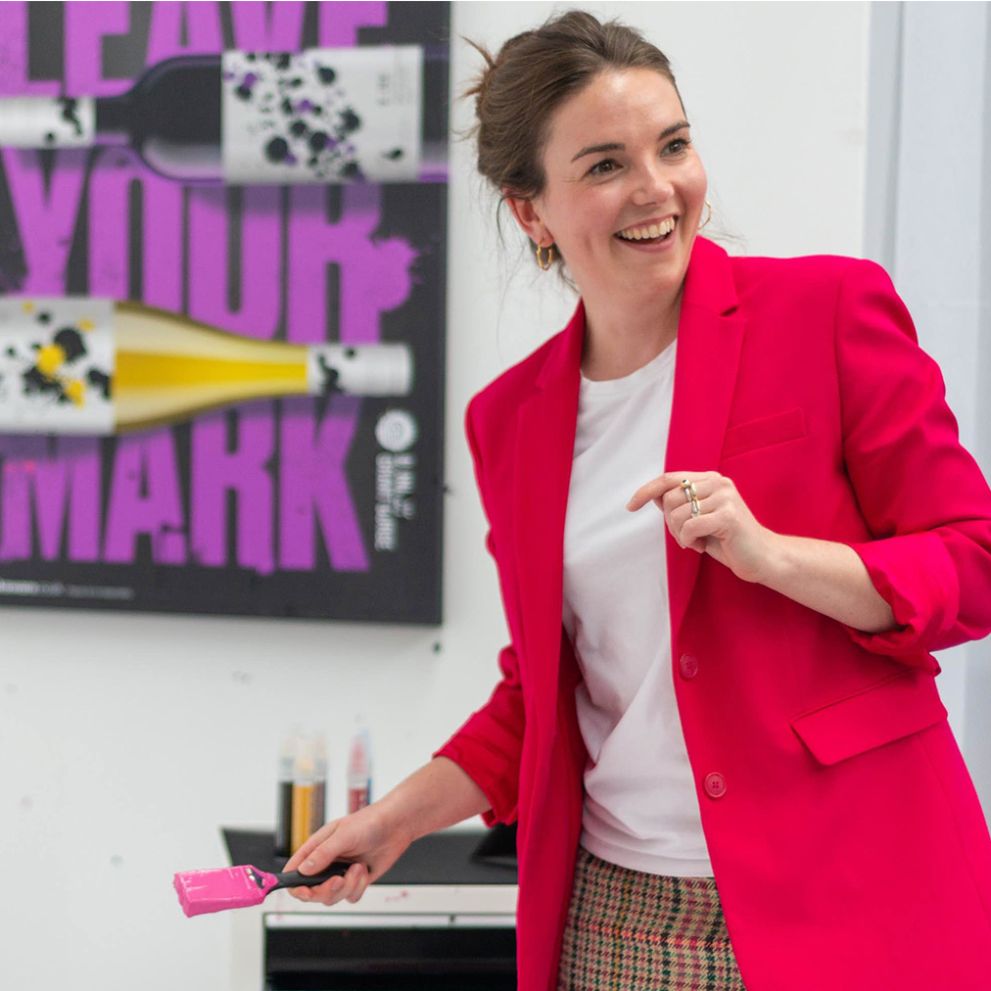 Feature with fizz
"With Gen Z consumers starting to buy luxury items three to five years earlier than millennials (15 versus 18-20)* incorporating digital into their retail experience is smart, however, the experience in my opinion falls short of what they could have achieved with the space." - GC View

*Bain & Company
Moët & Chandon has created a digital discovery bay in-store. It secures shopper interest with a fun fact about the brand featured on screen and invites them to discover more.
Interactive digital screen
Chiller merchandising, but at a raised price
Captured in Sainsbury's, Godalming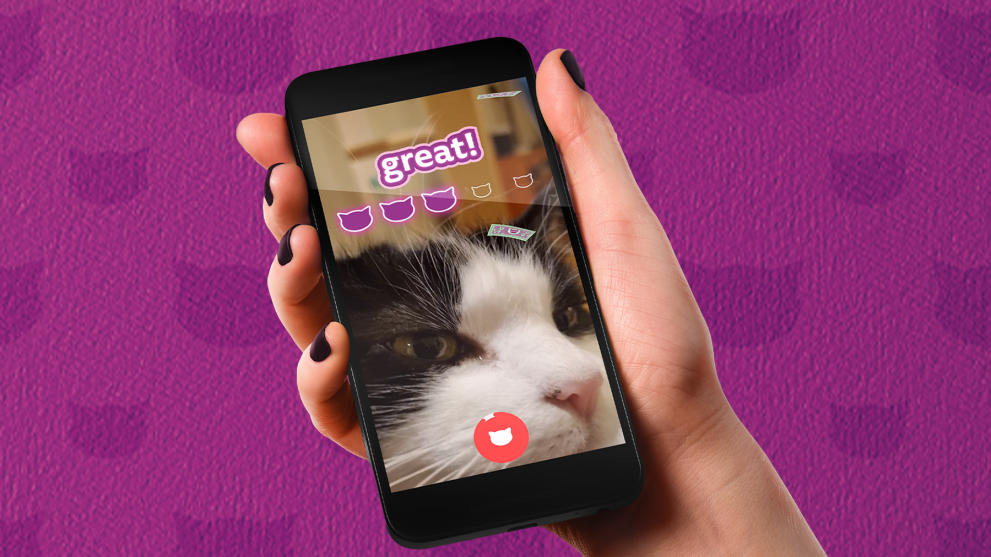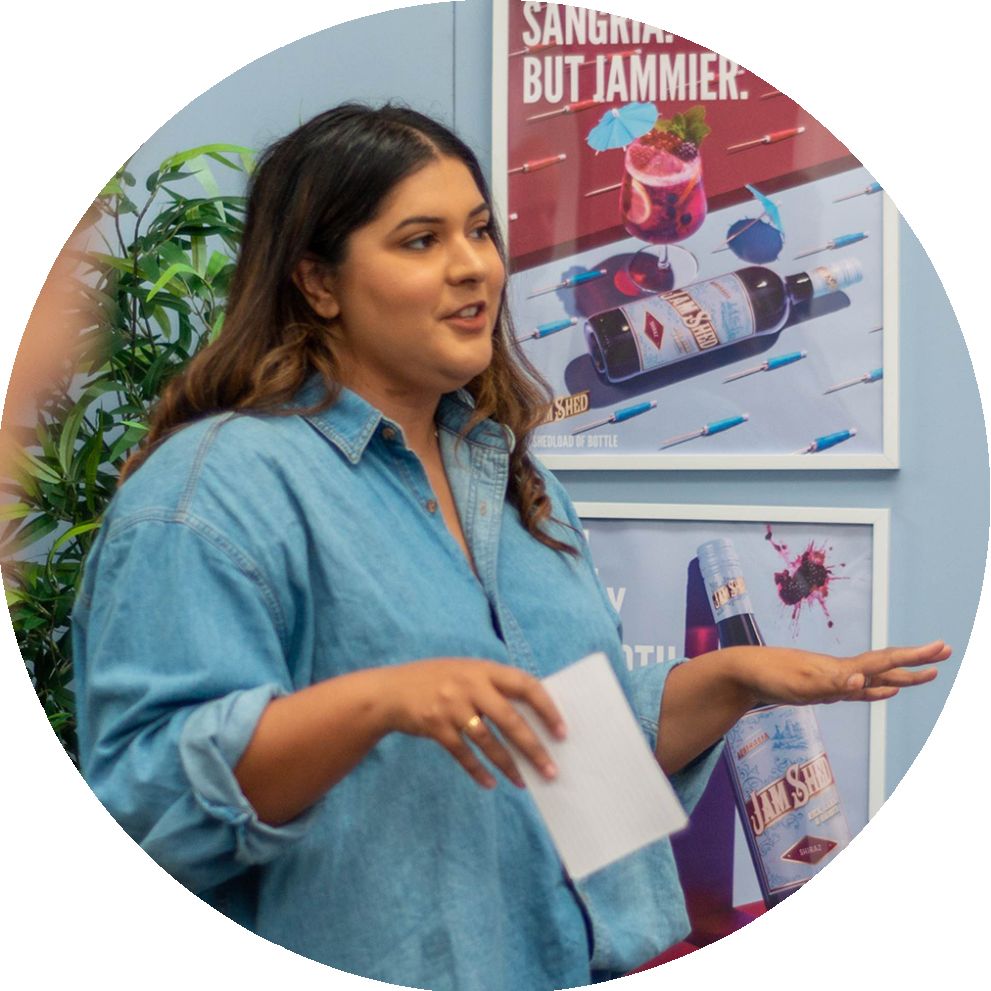 Delicious display
"Is it nearly sold out due to the impending summer or the brilliantly crafted addition of the 3D ice cream? Arresting and nicely engineered. It's a shame the motif didn't continue with dripping ice cream onto the main body and possibly a floor vinyl." - GC View
Soltan, the popular suncream brand, created an innovative FSDU to coincide with the arrival of sunnier weather.
Aiming to attract the attention of shoppers, the 3D FSDU visually resembles the nation's favourite summer treat.
3D cardboard FSDU resembling an ice cream
Captured in Boots, Surbiton and Guildford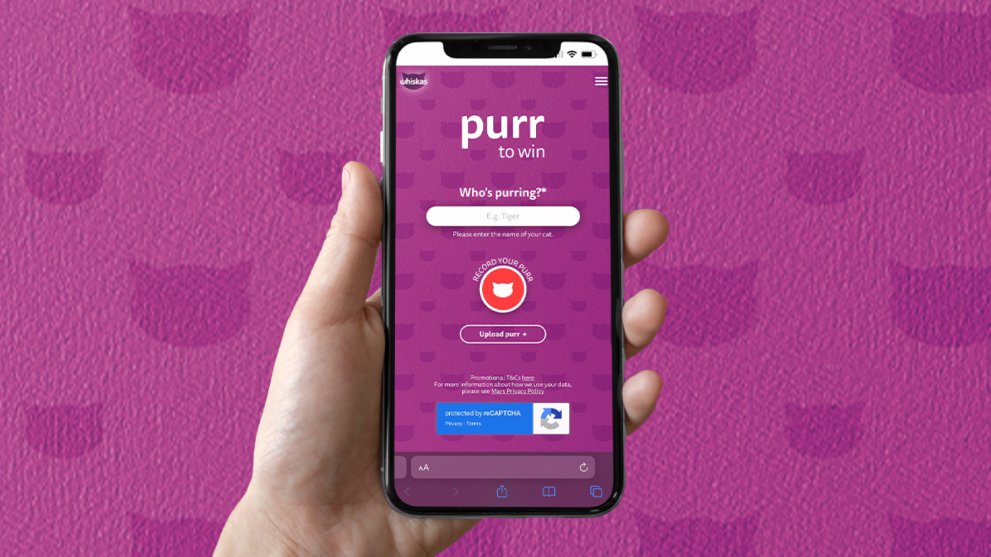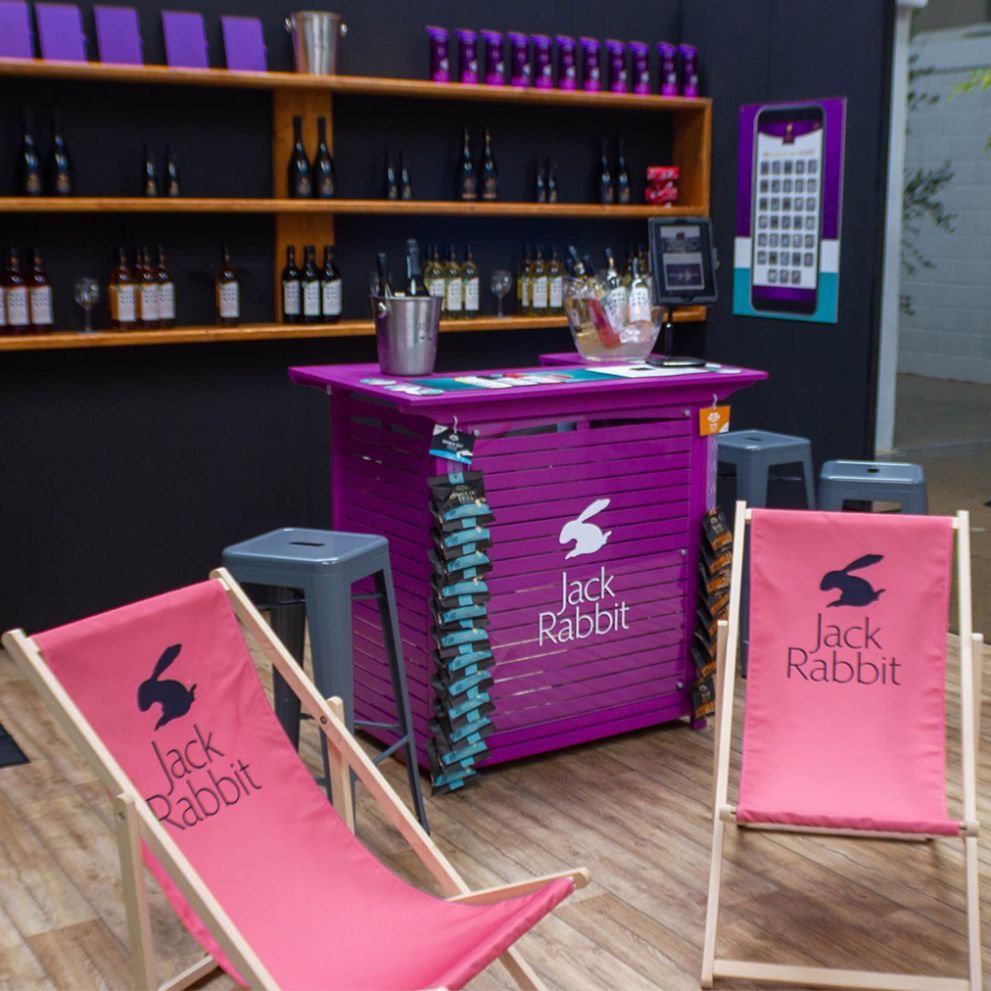 Chipping away at flavours
"A brilliant way to engage with Kettle fans by leveraging people's love for solving puzzles and the escape room hype, an exciting way to announce a new flavour! It would have been good to push the gamified mysteries through digital platforms to increase the excitement of the new launch for those who could not attend." - GC View
Kettle Chips opened a pop-up escape room and invited consumers to partake in challenges, in groups of 6, to unlock clues and uncover its products' secret seasonings, launching in Waitrose.
Shoreditch, London, April 14th – 16th
Tickets were available on Eventbrite
Supported by a social media promotion for a chance to win 2x tickets to the Escape room, hotel for 1 night, train tickets and £40 restaurant voucher
Competition ended: 10th April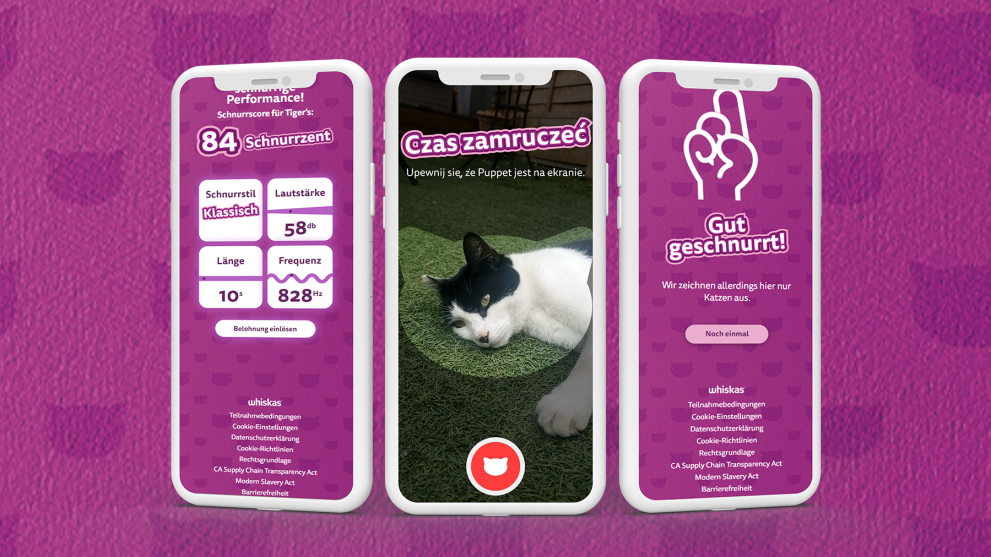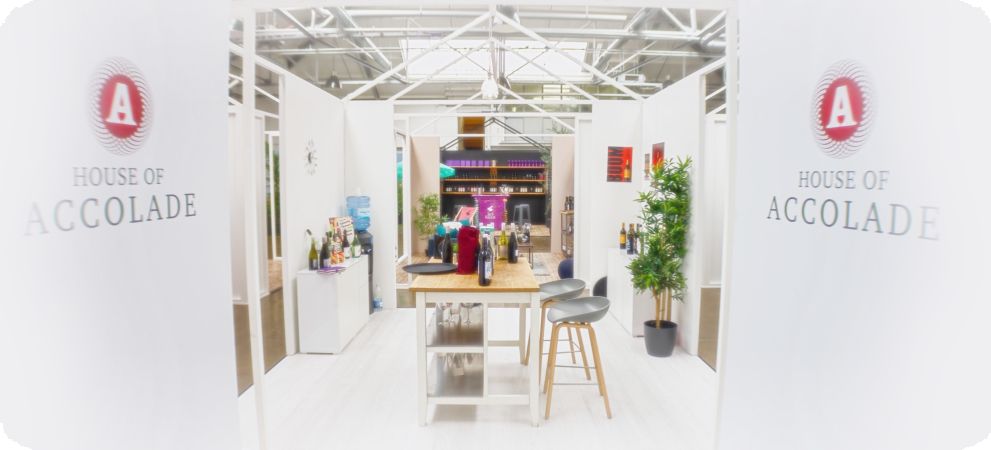 Art-ificial intelligence
"An innovative partnership resulting in an exhibit that blurs the lines between human and artificial creativity, showcasing the limitless potential of A.I. to produce art that challenges our perceptions and pushes boundaries." - GC View
Bombay Sapphire (as part of its art-themed positioning) partnered with film director, Baz Luhrmann, to exhibit creative innovation with art created by A.I.
21st – 24th April at Design Museum, London
A.I. recreated artworks submitted via social media with #SawThisMadeThis in real life
The event is a wider piece of the partnership's 'Stir Creativity Campaign'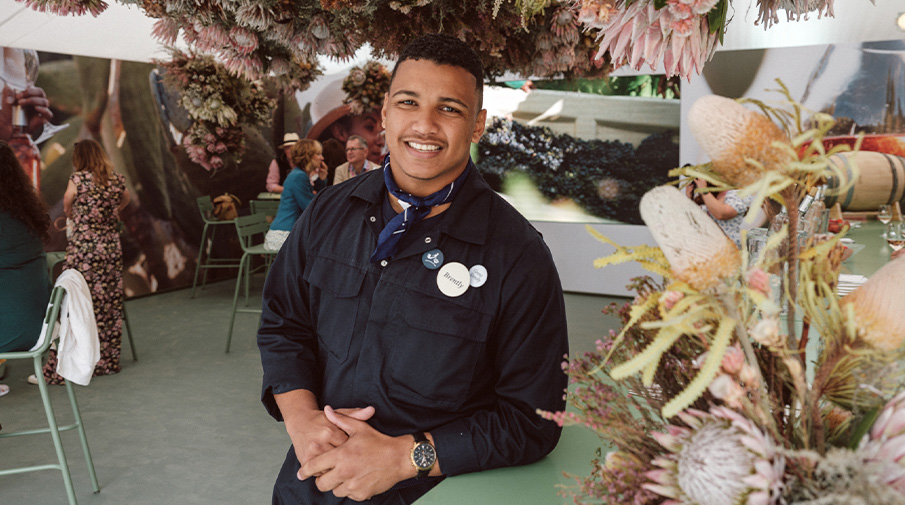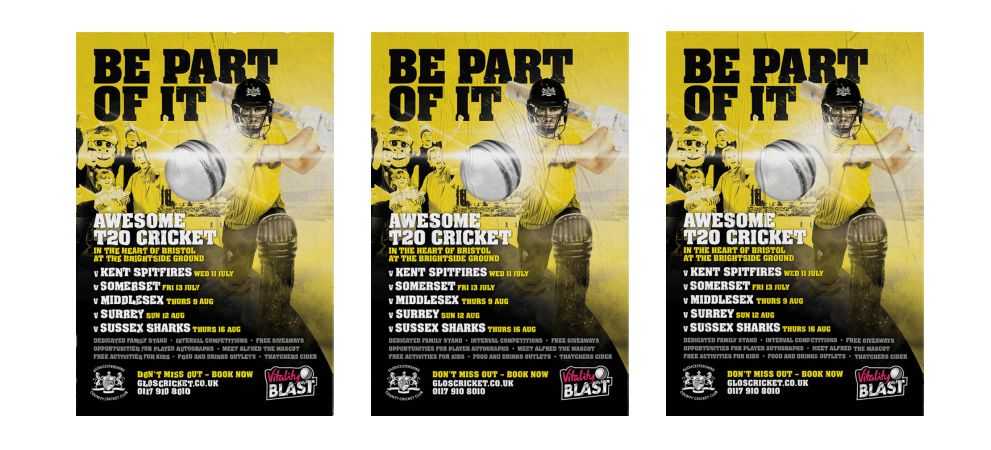 A.I. - Z made beer
"A clever way to keep the Becks brand current with A.I. being such a hot topic currently. While a good concept for a promotion, I'd be interested to know how palatable an AI-generated beer really is. I'll be keeping an eye out for winner's reviews!" - GC View
Beck's has pioneered the way for combining digital and crafts, by creating the first-ever beer and full marketing campaign using A.I.
Chat GPT and Midjourney helped to create the 'perfect' recipe, futuristic designs, packaging, branding, marketing and a 360 revolving video of the product
An A.I. generated microsite on becks.de for consumers in UK, Germany and Italy to enter details for a chance to win a prize
Prize included the 350x limited-edition beers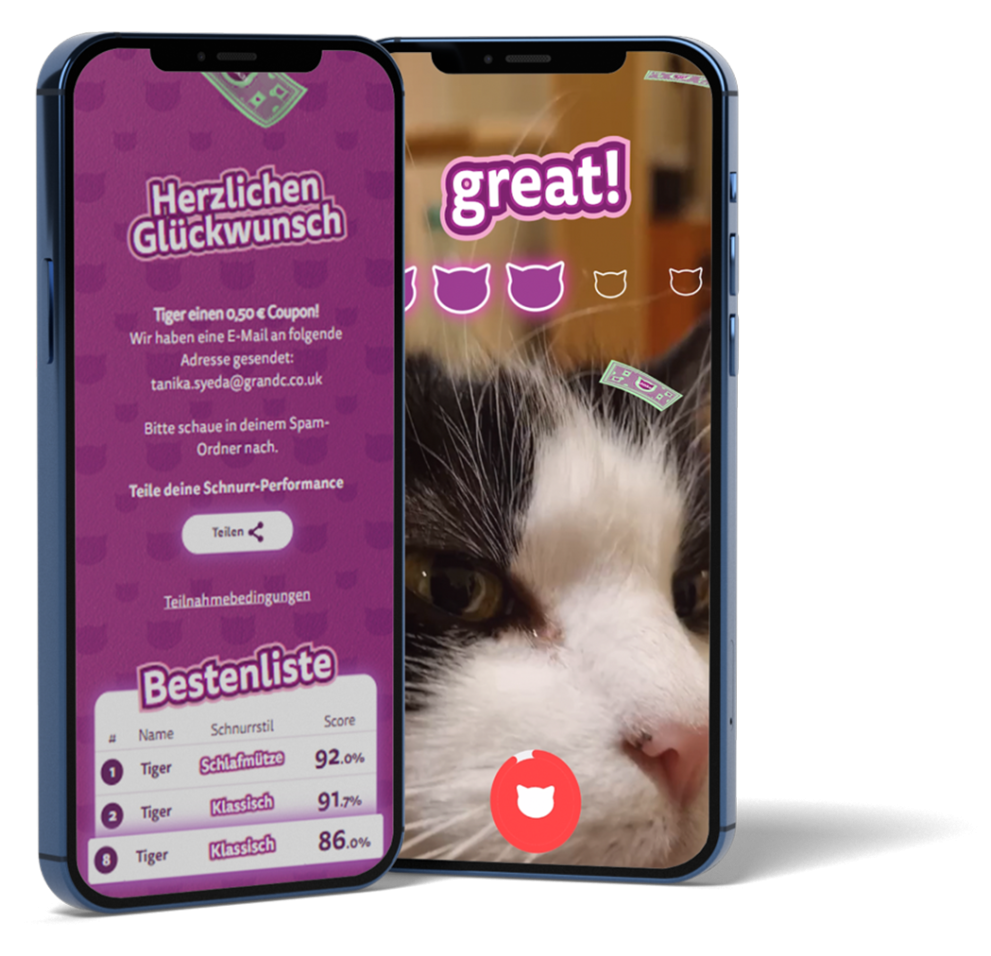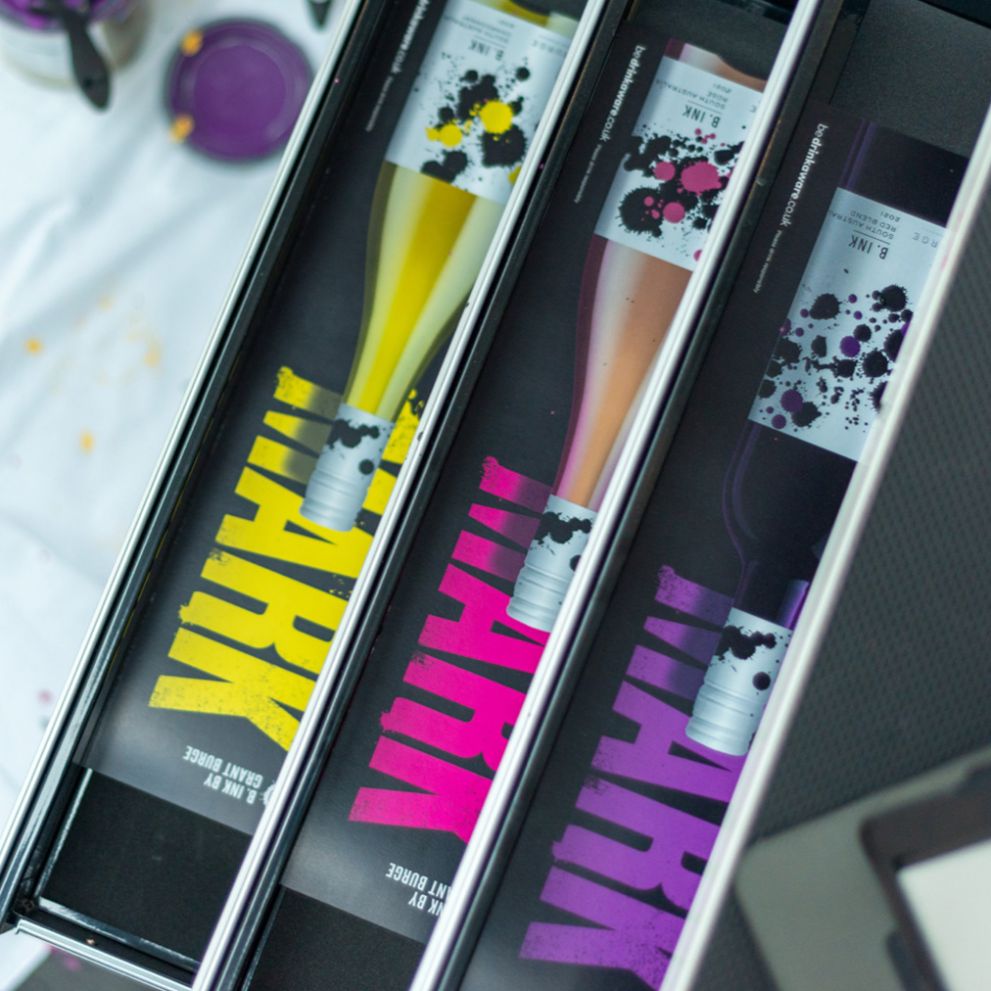 Blank canvas creativity
"A blank label that customers can paint on is an excellent way to increase the appeal of the wine and create a personal connection with the customer. Allowing them to customise the label with their own design, gives them a sense of ownership over the product. By adding a personal touch, it can become a special keepsake that customers cherish and more importantly associate with the brand!" - GC View
Stina Plavac Mali Stipančić positions itself as a brand to inspire anyone who tastes its wines and is now urging consumers to set their creativity flowing by launching bottles with a 'blank canvas' label, with four layered slopes representing the hardships associated with winemaking.