We've captured activation supporting a breadth of events; from Mother's Day to Ramadan and of course Easter, which sees the chocolate giants celebrating very differently; with a Lindt on-pack cash prize promotion and Cadbury's enhanced, digital egg hunt.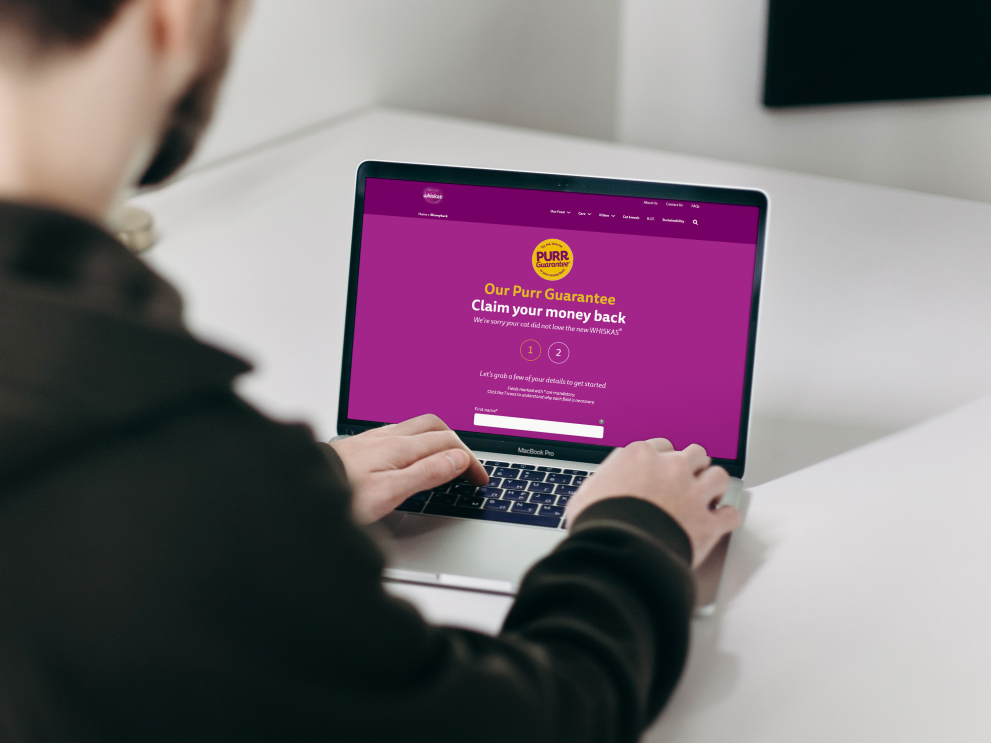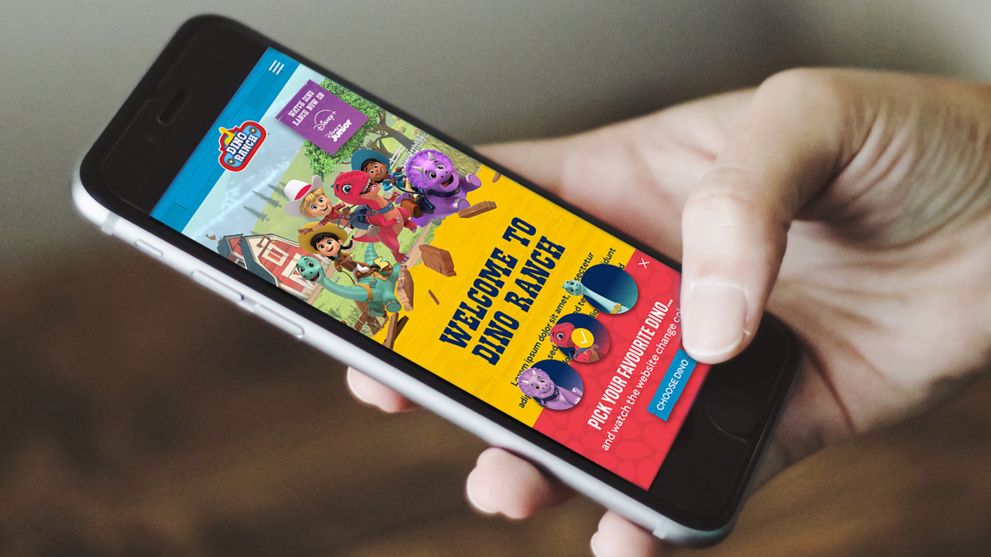 Mother's day treating
"If the metric of visual merchandising success is creating disruption and standout, this has it in bucket loads. Eye-catching, vibrant, and impactful. Very impressive." - GC View
Captured in Sainsbury's, Clapham
Diageo set the bar in-store to create stand-out for its brands, positioning each as the perfect Mother's Day treat
Both FSDUs shown here, for Diageo's Bailey's and Gins were covered in floral, garden-themed imagery, for the feminine touch to appeal to the event
The taglines 'Give them the Baileys treatment this Mother's Day' and 'Give a gift of Gin this Mother's Day' prompted consumers to purchase for gifting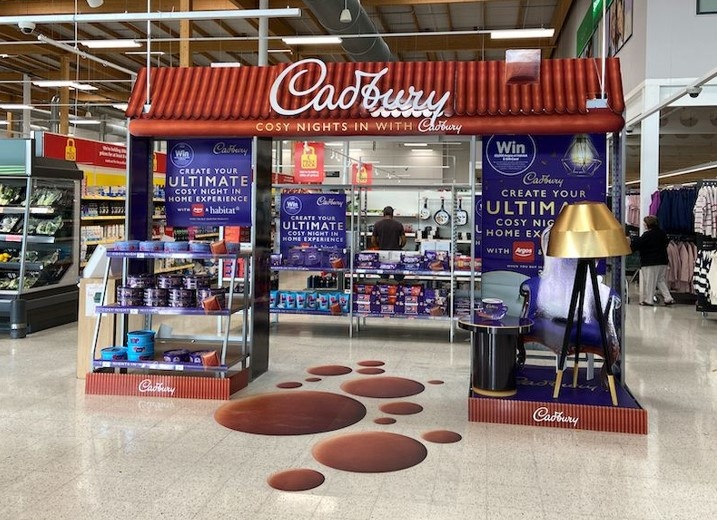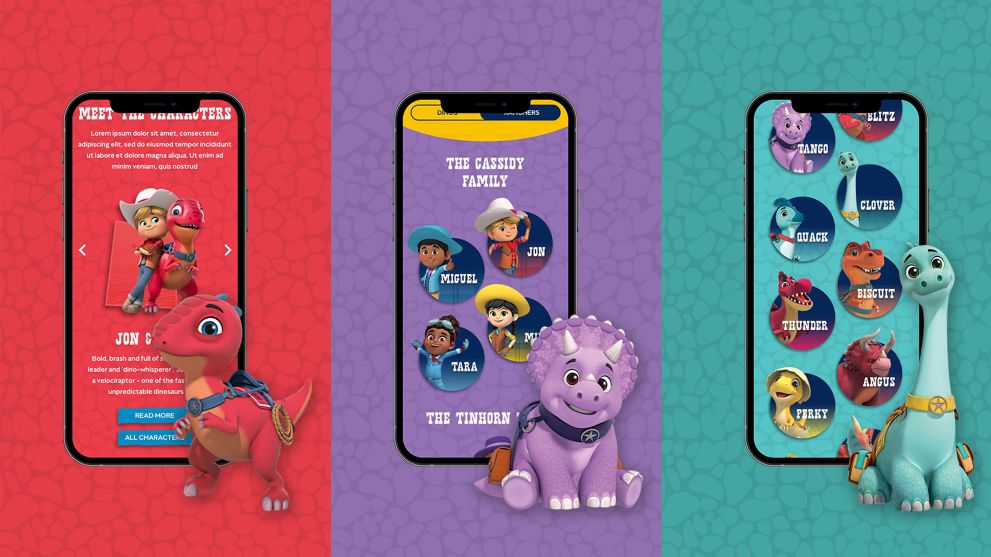 Pour for St. Paddy's!
"The aspirational perfect Guinness pour at home. This iconic brand doesn't need to explain further so the simple headline just works. The slight 3D allows the execution to pop but could have been simpler to avoid complications that mean the in-store build could be compromised - the pour no longer lines up (left)." - GC View
Captured in Tesco, Teddington
Diageo's Guinness wanted to provide the perfect serve this month, to help consumers celebrate St. Patrick's Day
The brand activated across multiple UK Tesco stores
Shoppers were encouraged to purchase a case of 4 cans of Guinness with a branded Nitrosurge device
Each device features directions for attaching it to a can to achieve the perfect serve
Supported on social platforms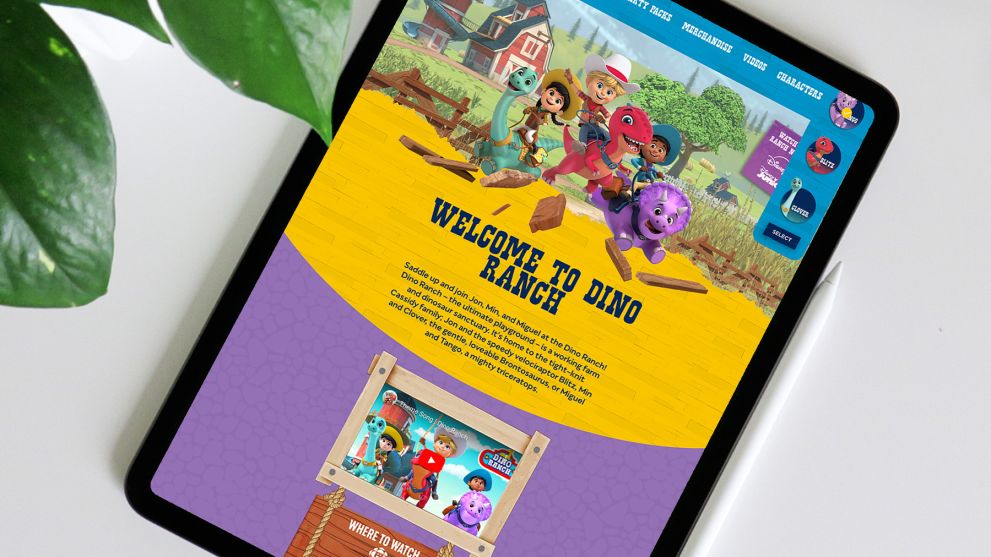 Spreading hoppiness!
"Another year and another load of shelf space dominated by the little gold bunnies. Go in-store and you can't miss them. A lovely, simple, instant promotion that lets the POS do the hard work. Who doesn't want a chocolate bunny… and the chance to win £5,000." - GC View
Captured in Waitrose, Guildford
Lindt is investing heavily in driving sales and brand engagement again this Easter, with a cash prize in-store promotion
Hidden inside the brand's range of Lindt Gold Bunnies, there are 10 tokens for a £5,000 cash prize
Finders are invited to call the number printed on the token, answer a series of verification questions and provide the unique code written on their winning gold token
Promotional period: 1st of February until 9th April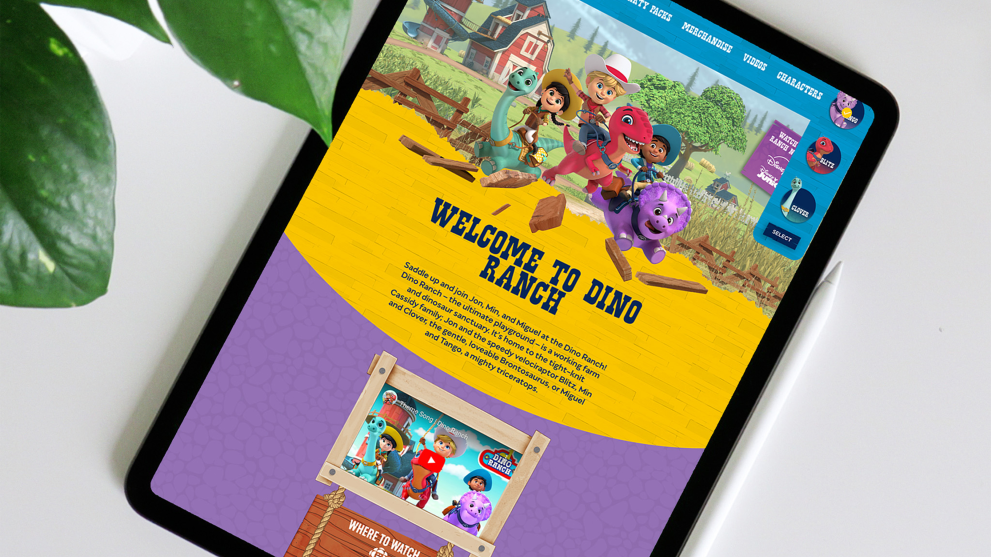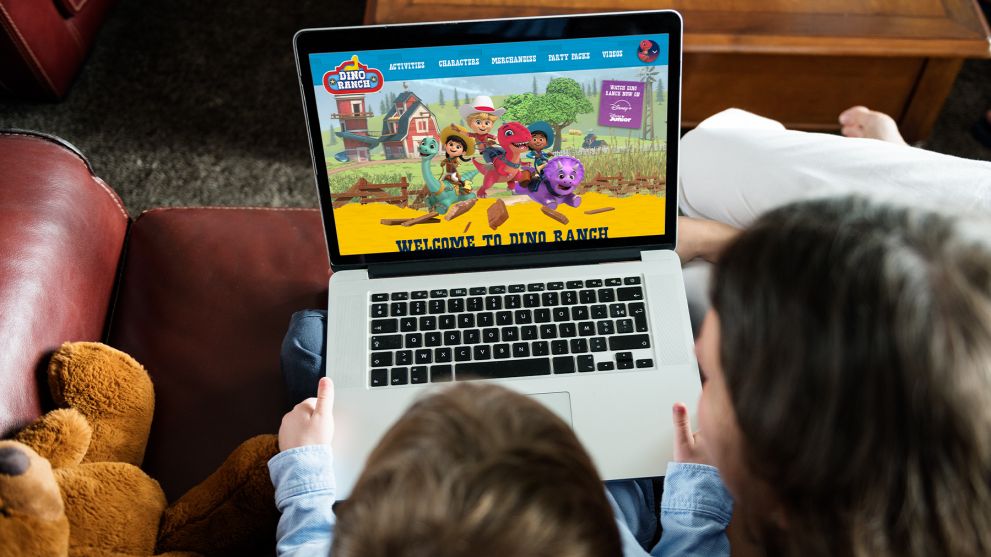 Search for the 19th continues
"19 crimes had a lot of success when they first run this campaign, by reusing the same mechanism 19 crimes are consolidating themselves with consumers who already have familiarity with the brand with a campaign they already know." - GC View
Captured in Sainsbury's, Clapham and Tesco, Aldershot and others
19 Crimes has once again invested in visibility to help increase sales, leveraging the 19th cork theme
The brand is offering consumers the chance to win a share of £100,00, divided into 400 x £250 rewards
With 18 of the 19 crimes written on the corks, 400 winning 19th corks will feature unique codes
To enter, consumers are required to scan the QR code, and enter their details, plus the 8-digit code and the brand will validate and verify entries, before transferring the cash to their accounts
Promotional period: 1st March until 31st August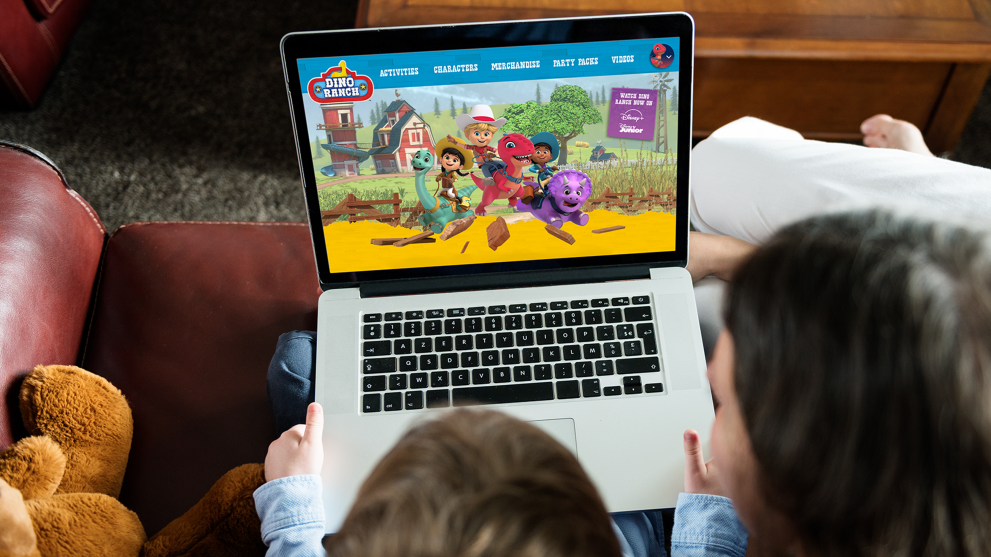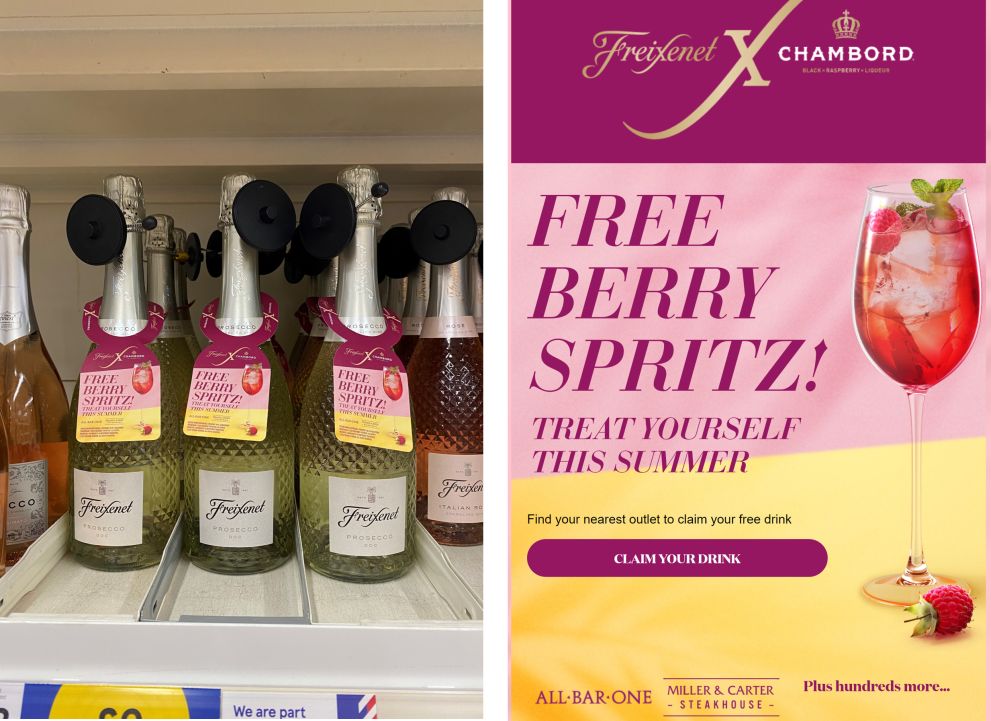 Come rave with the brothers
"A great target audience for Brothers to appeal to with what is sure to be a popular promotion, and a great local connection to Glastonbury" - GC View
Brothers Drinks has partnered with the Glastonbury Festival to become the official cider of the UK's largest festival
The brand is driving rate of sale with promotional packs, offering consumers the chance to win 1 of 10 lucky pairs of tickets
To enter they are invited to visit the microsite, and input their details with the unique code found on their multi-packs or peel & reveal label, and then Spin (the wheel) to Win!
1000s of other prizes are available including T-shirts, bucket hats, sunglasses, can coolers and other festival-themed goodies
This promotion is supported by social media ads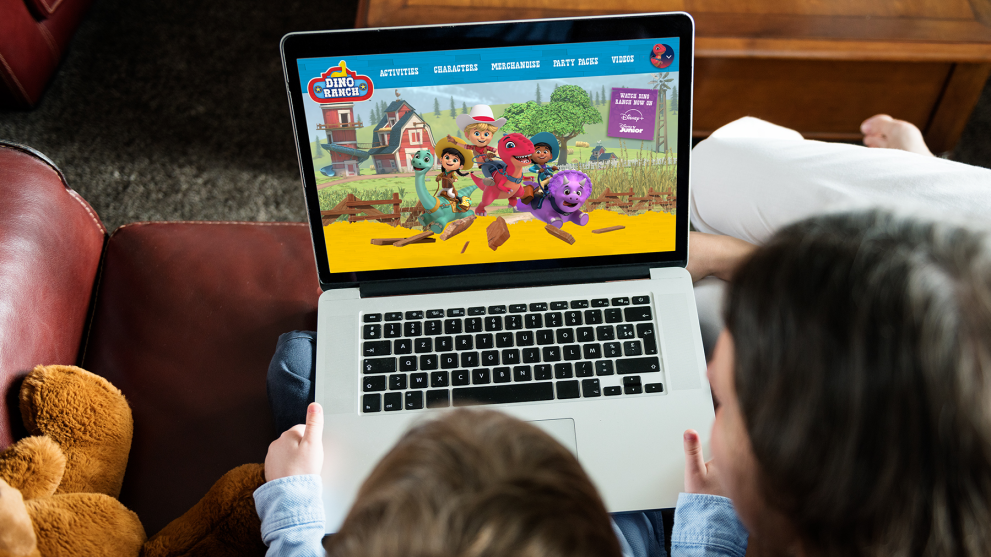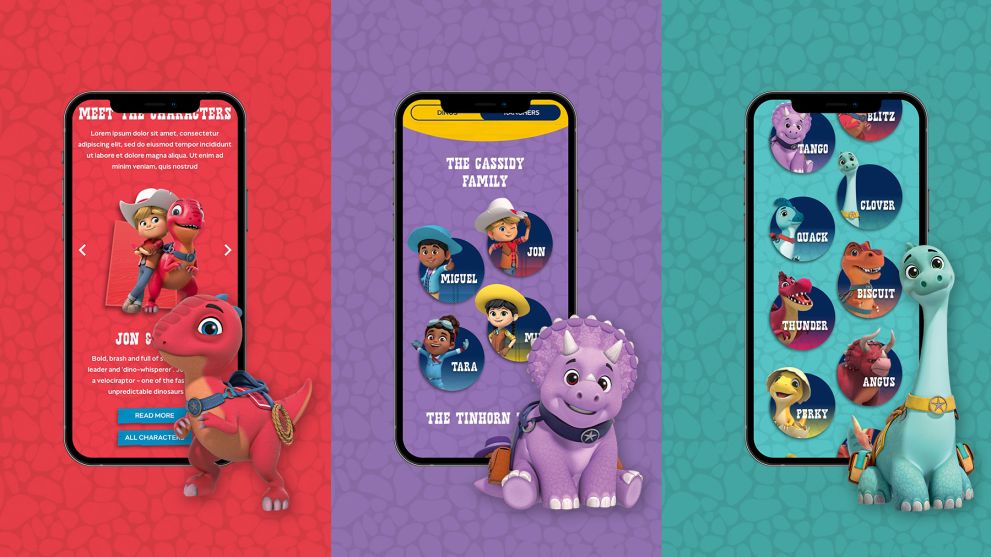 Cases for a cooler promo
"Highly impactful and disruptive front-of-store displays. My only criticism is the use of colours with packs, POS and coolers starting to all blend into one. Contrast creates interest!" - GC View
Captured in Ultra Liquors, South Africa
Miller Genuine Draft beer achieved stand-out in-store, by encouraging consumers to purchase a case of Miller for a chance to win a limited edition Miller Cooler Box – the ultimate Summer accessory!
The hard-to-miss front-of-store display showcased the prize in the centre of its display, though the impact could have made even stronger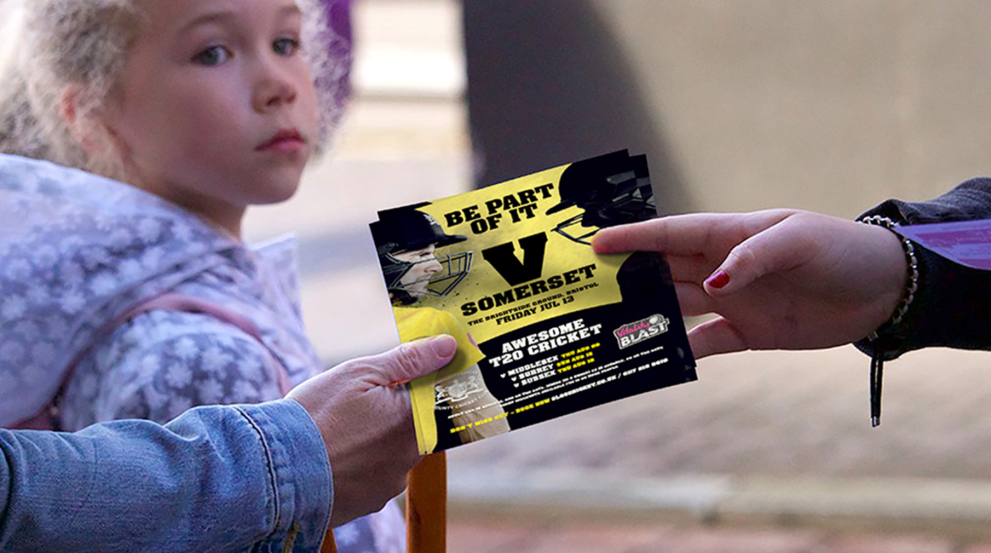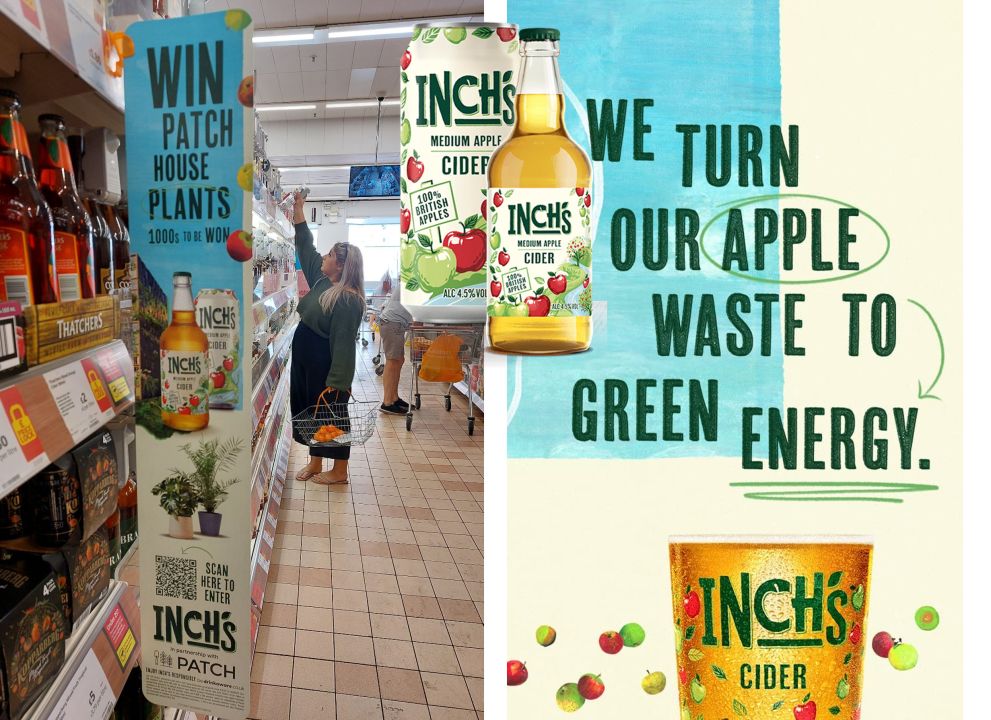 Worldwide easter egg hunt
"The famous Cadbury Worldwide Hide (WWH) is back. The brand is taking the campaign to the next level by creating localised DOOH creative using anonymised hiding spot data from the WWH platform and providing a perfect opportunity to show the brand's generous side. Cadbury's digitised easter ritual is demonstrating how hiding an egg can be a generous act for people to feel close even when they aren't physically together." - GC View
Cadbury created worldwide engagement and salience by creating an international digital experiential egg hunt
Fans of the brand are being invited to visit worldwidehide.cadbury.co.uk, choose to either spend £9.99 for Cadbury to send your loved ones a real egg once they locate the virtual one, or simply hide a virtual egg for free
The site takes the visitor to a map, where they can input any location in the world for a loved one to find
Hints on potential locations are available to inspire their loved ones, such as 'where you first met' or 'where your favourite photo was taken'
For every egg purchased, Cadbury are donating an easter product to food banks across the Trussell Trust network
Promotional period: 6th March until 6th April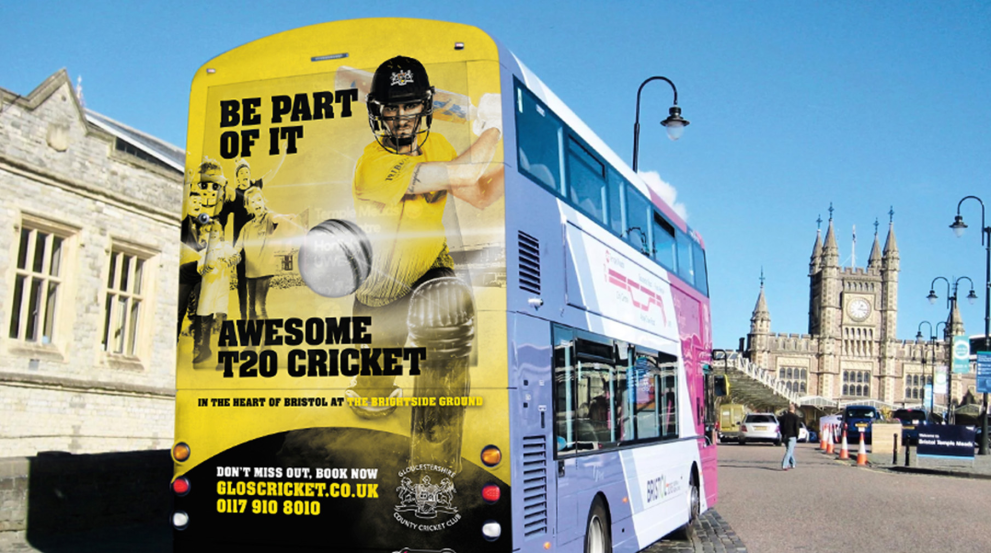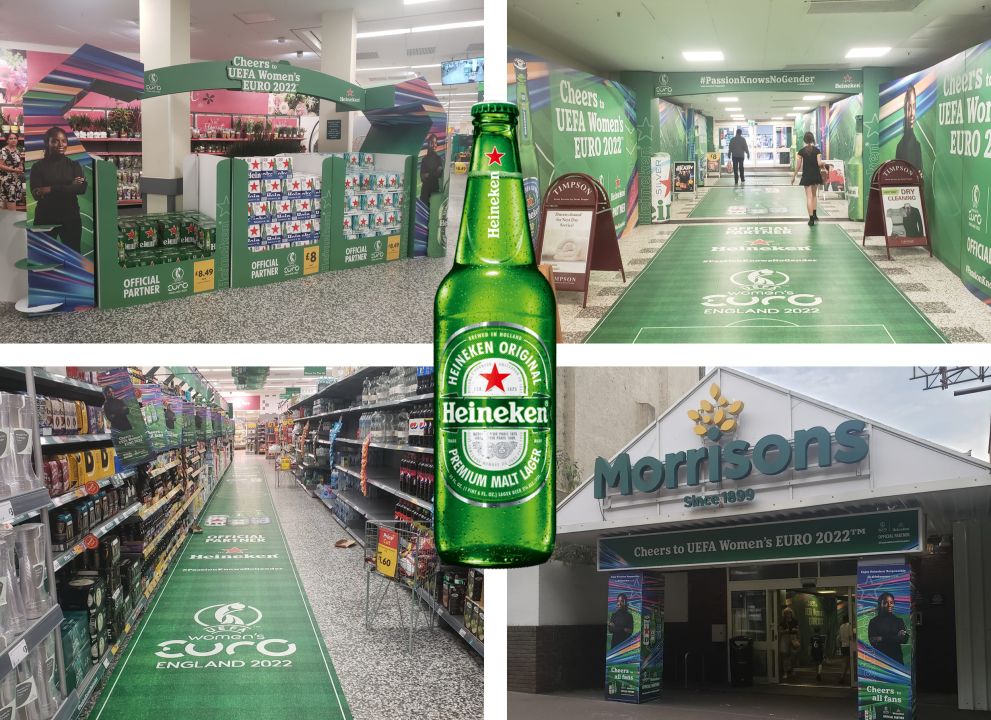 Get your mullet on!
"Looks like Foxy Bingo is trying to widen its appeal with this retro and comical campaign. Designing a filter to engage Snapchat users is a clever way to gain further reach. Not sure that many people would be cueing up for a new mullet do but a great way to make some noise and create disruptive content." - GC View
Foxy Bingo increased its brand engagement by encouraging consumers to bring out their inner fox, with a fun and friendly mullet-only pop-up salon, set up in Newcastle on the 4th and 5th of March
It was supported by a social competition, inviting consumers to follow/like @foxybingo on Instagram and Twitter and upload a picture or video showcasing their mullet with #FOXYMULLET
The prize was a £2,023 gift card for Foxy Bingo
For those who were unable to attend, Foxy Bingo partnered with Snap to create a Foxy Mullet Snap Filter allowing them to visualise a Mullet makeover!
Supported by TV and radio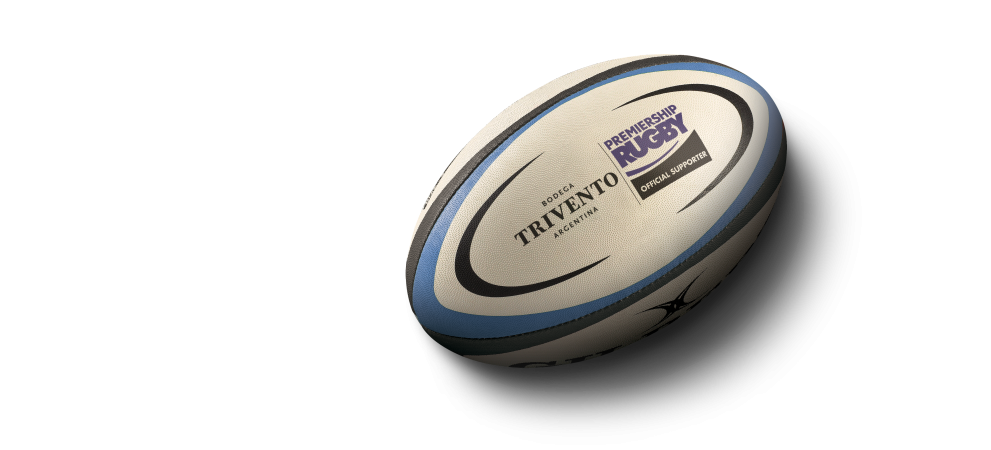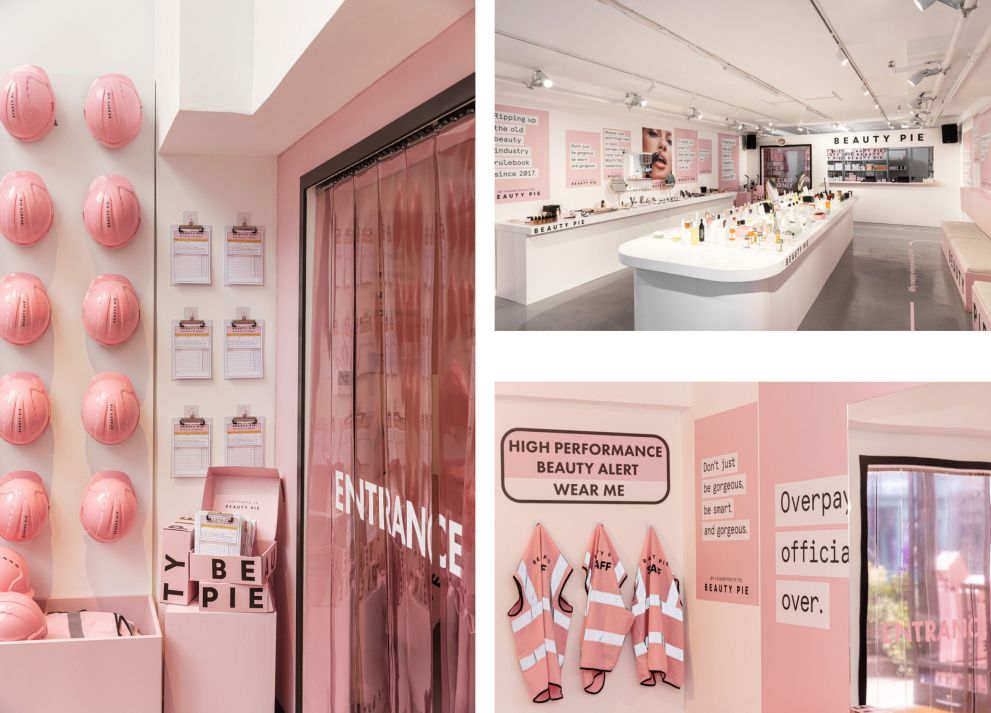 Magical creativity
"We've been very excited about the potential of Open AI tools, using them in different ways to enhance our creative process. It is no surprise that Coca-Cola is the first we've seen to embrace them in an activation. As a brand iconic enough to have such a diverse visual representation, it is very inspiring to see them champion creativity in this way." - GC View
Coca-Cola is on a mission to inspire creativity
Its through-the-line campaign was launched to reach the inner artist in everyone, using the latest tech trends
The brand integrated Dall-E, a tool that prompts image generation from a text, and GPT, a text generation tool, to empower consumers to create 'Real Magic' for individuals
Until 31st of March, users were invited to visit CreateRealMagic.com and submit their artwork for a chance to be featured on Coca-Cola's iconic billboards in New York's Times Square and London's Piccadilly Circus
The brand will also select 30 artists to participate in the 'Real Magic Creative Academy', a 3-day creative workshop in Atlanta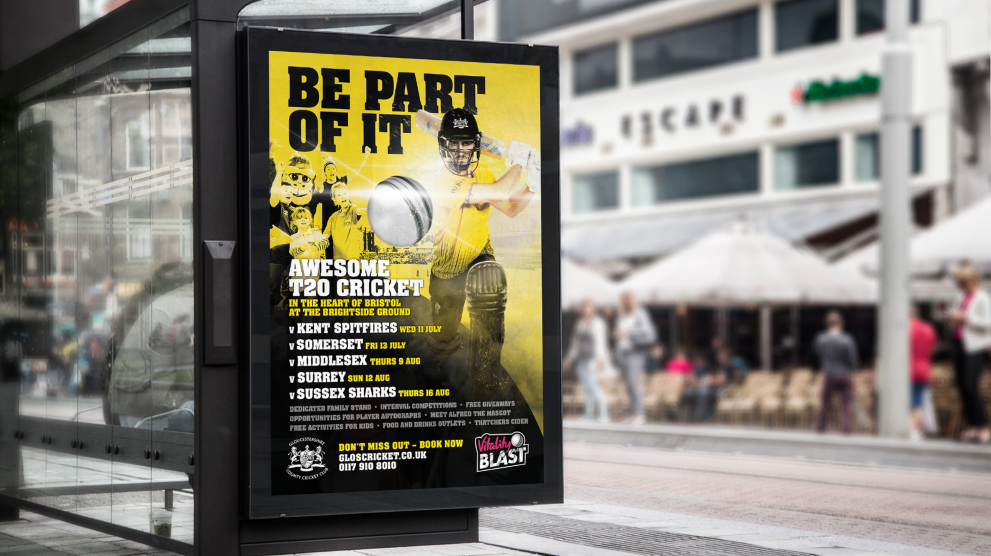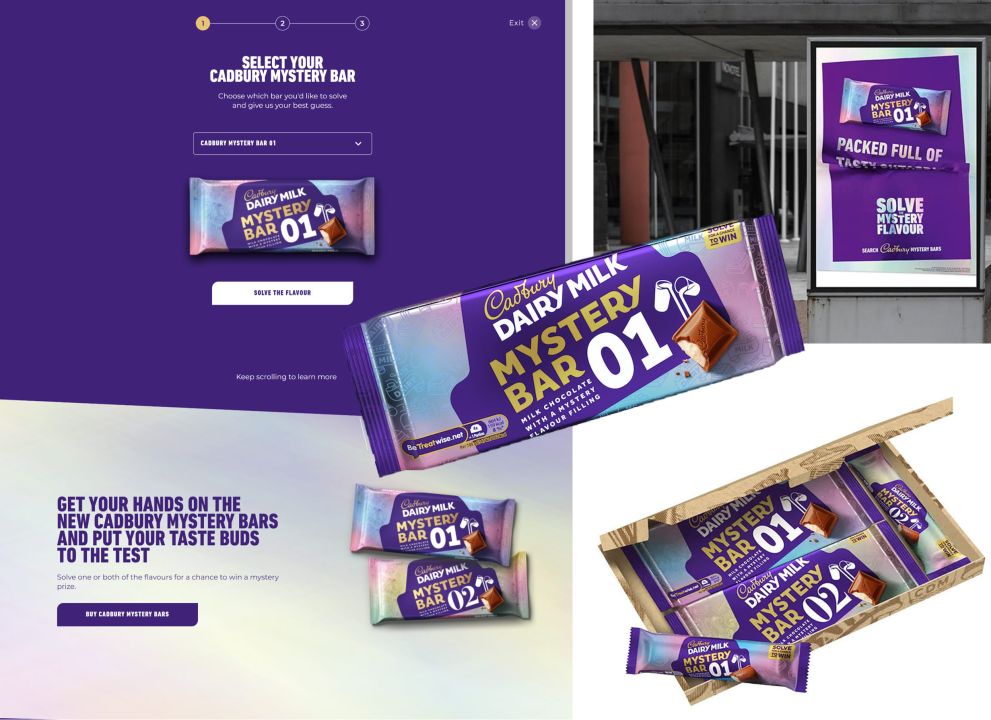 #WhatTheF?
"A lovely TTL piece of activation tying packs with traditional media as well as fanning the flames of conversation and chat on social media. Perfect for the Fanta-loving audience." - GC View
Fanta has been launching mystery flavours for 4 years now, continuing to build consumer excitement and increase product trial with innovative new flavours
A fun and playful way of encouraging consumer chat, to gaining traction across social media platforms
Last month Fanta released its mysterious new purple-coloured variant
Consumers were invited to scan the on-pack QR code to unlock hidden clues within episodes of 'The Fabulous Flavour Hunt' – which is only accessible to view via promotional packs
This campaign is supported by digital, OOH adverts, social media and POS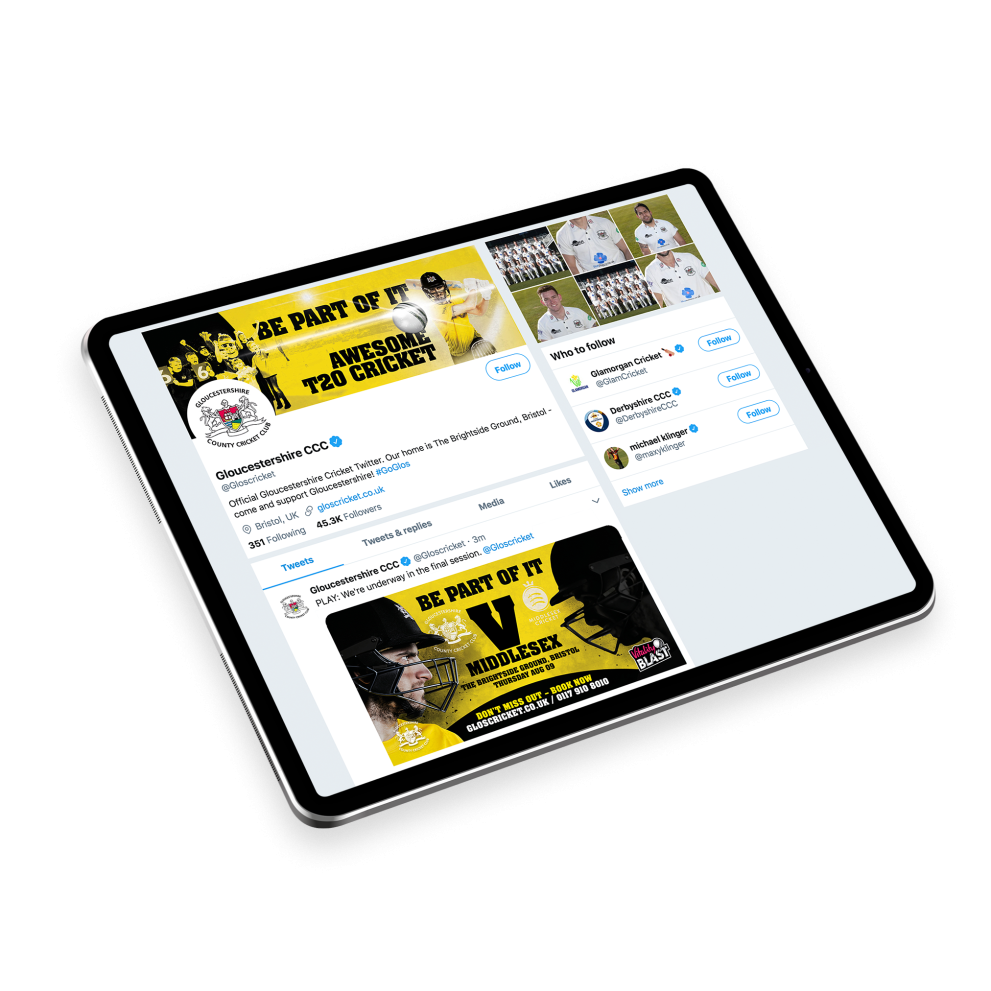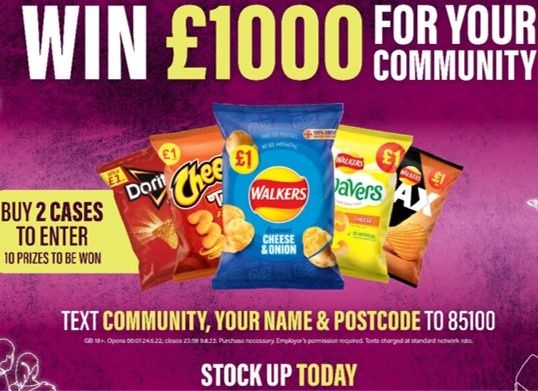 Cooking up teatime talk
"It is a good idea to reconnect with families during a cost-of-living crisis so they can target what consumers really want while recalling the branch and why they loved the branch in the first place. It is quite a fun question to answer too." - GC View
McCain is reconnecting with families and encouraging consumers to engage during the nation's favourite time of day, teatime
Research reveals that the cost-of-living crisis has reduced communication within families, due to emotional and financial strain
The brand created conversation cards, available to download on their main brand site or stream on Spotify, to ignite conversations, entertainment and good quality time - hosted by Girls Aloud singer, Kimberly Walsh
Conversation starters include questions such as 'What family member would you be for a day?' and 'If you could live anywhere in the world, where and why?'
This campaign is being promoted on the brand's socials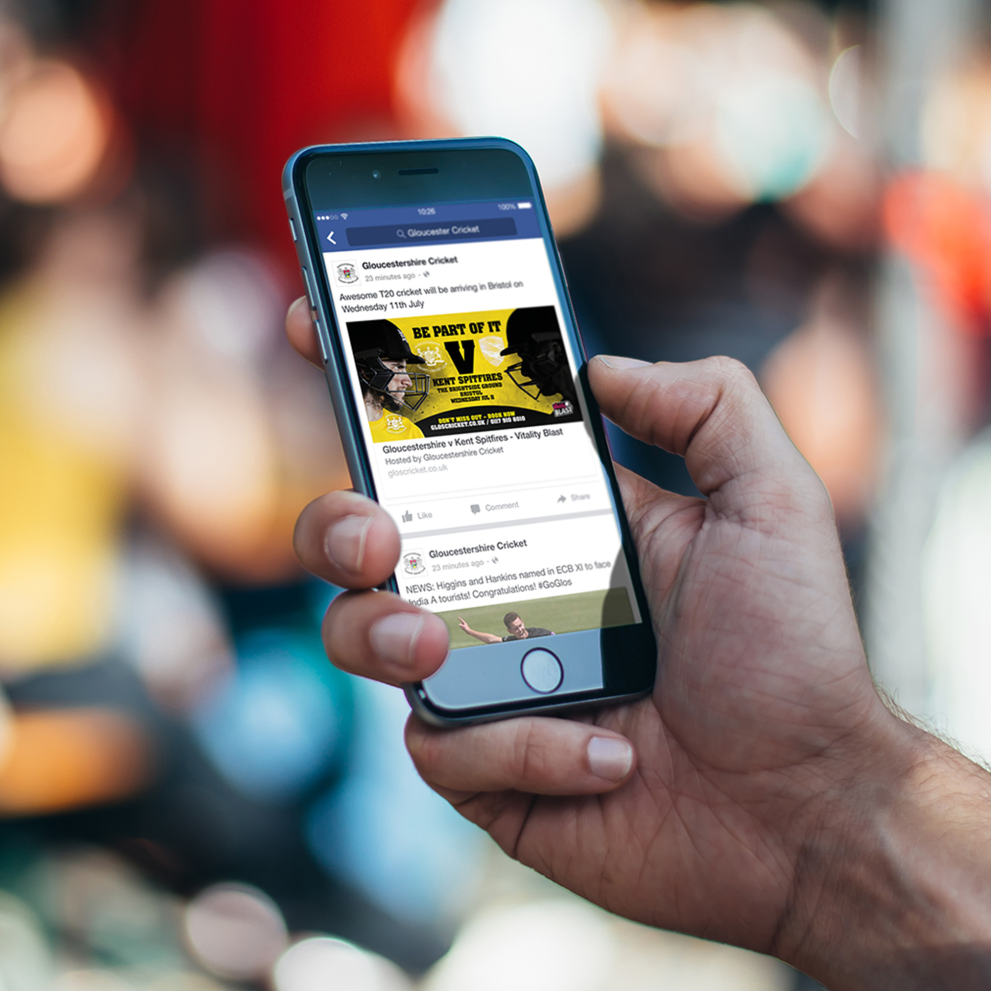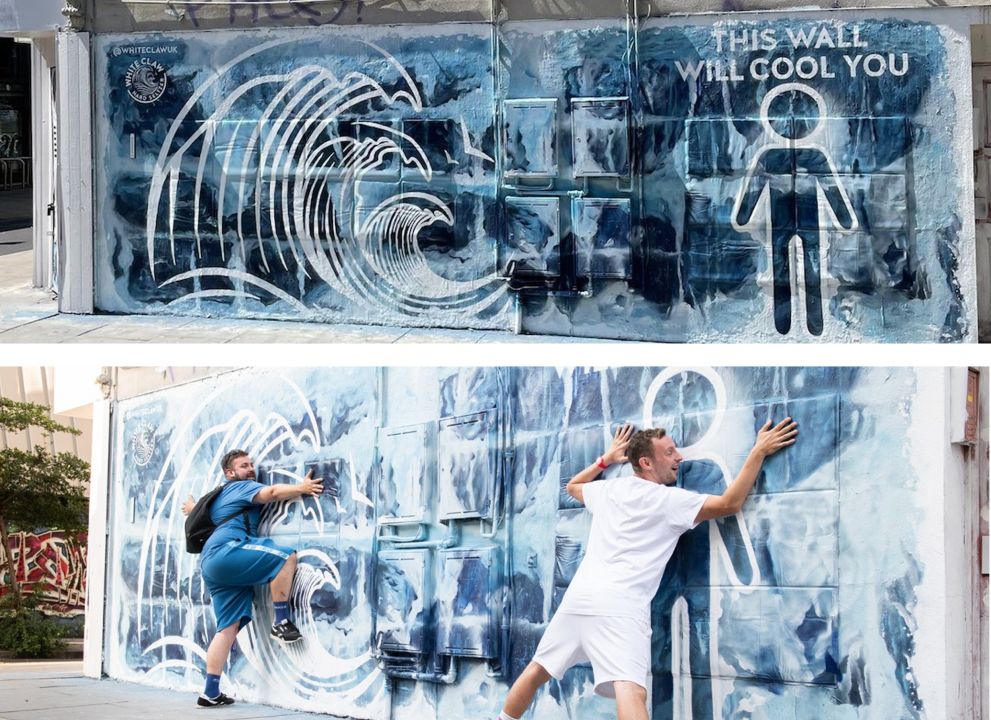 An innovating thermo-jar
"Targeting the increasingly numerous waste-conscious consumers is smart. It also sits nicely with Hellmann's mayonnaise push into the vegan market.

It would be interesting to see the breakdown on resource use between wasted mayonnaise and what's required to create the temperature-sensitive labels!" - GC View
Hellman's has made a big move to support sustainability and reduce waste by developing and trialling a new label for its Jars, that highlights a perfect fridge temperature to conserve food
The colourful new labels contain thermochromic ink that activates below 5°C revealing hidden illustrations, as food is more likely to spoil 3 days faster if stored above the correct temperature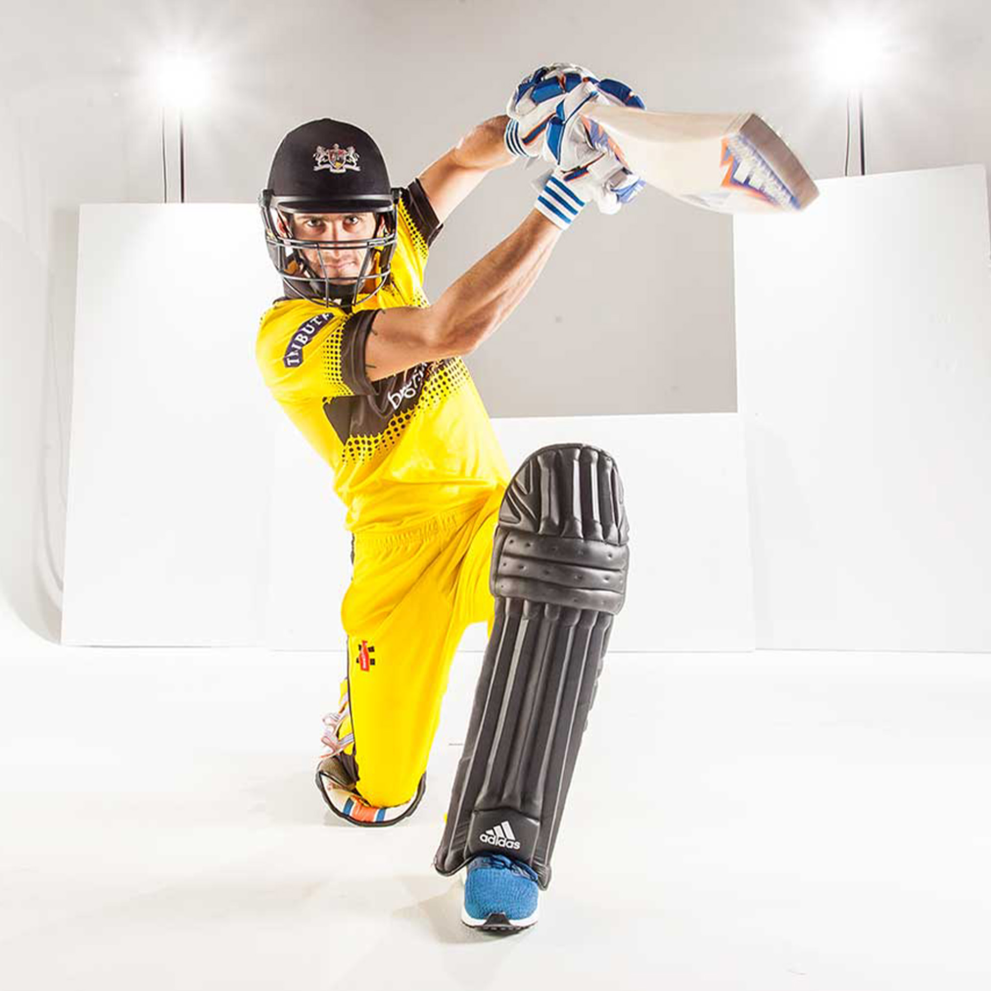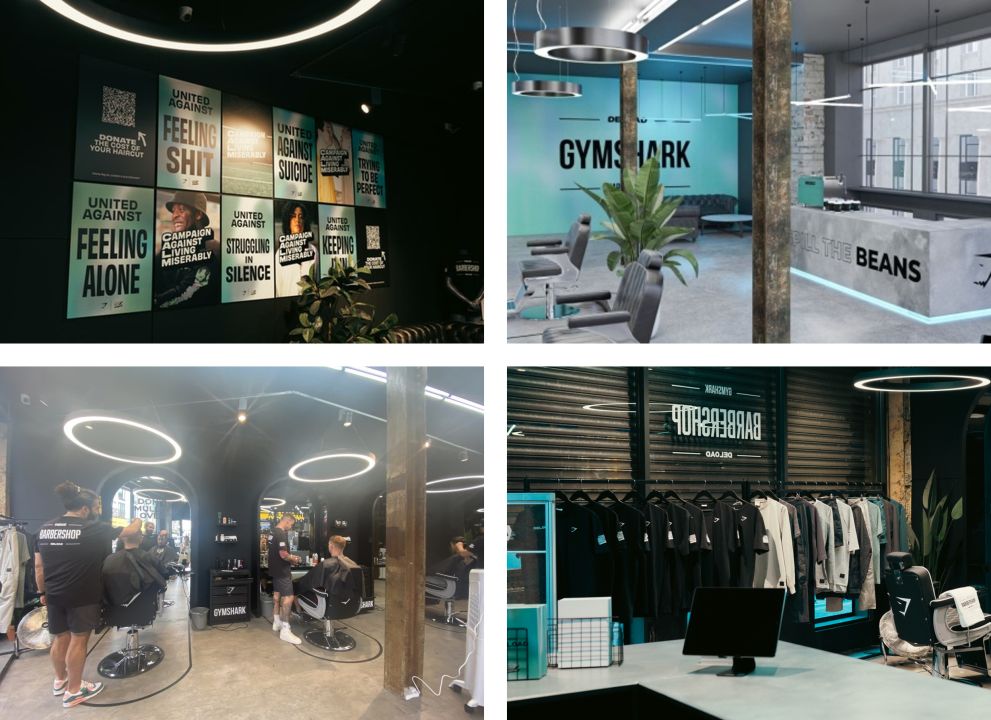 A flame-grilling partnership
"Despite the single location of this activation, Doritos have brought a truly disruptive marketing concept to life. Effectively destroying the collateral in an intense display which people would travel to experience, and choosing a time of day where they could also make maximum use of the activation to convert to sales." - GC View
Burger King and Doritos collaborated to launch the release of a new Doritos flavour, the 'Flame-grilled whopper' which was supported by an attention-grabbing stunt
The two brands took over a 200 sq. ft OOH billboard outside a Burger King store in Middlesbrough and set it alight!
The controlled fire took place after sunset, with hundreds of fans gathering to watch
New packs are advertising the Burger King promotion, giving consumers the chance to receive a free Whopper with any purchase over £3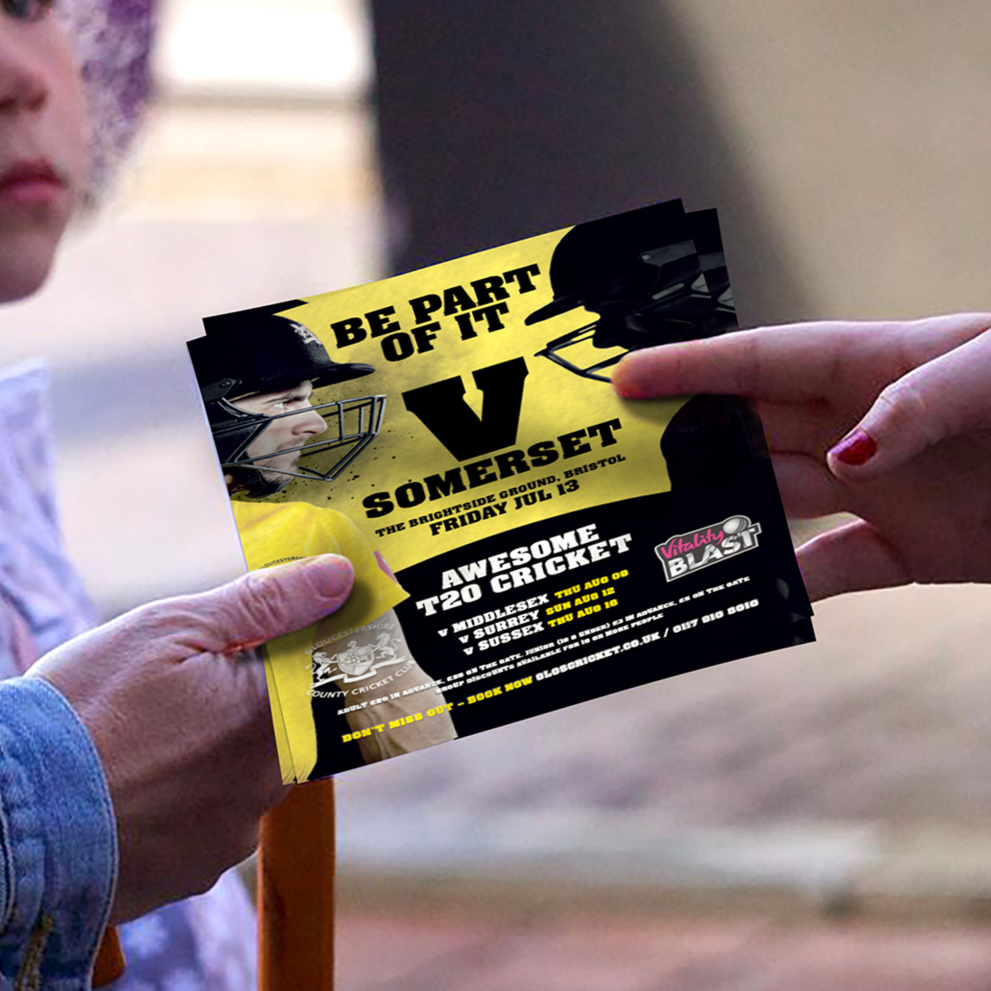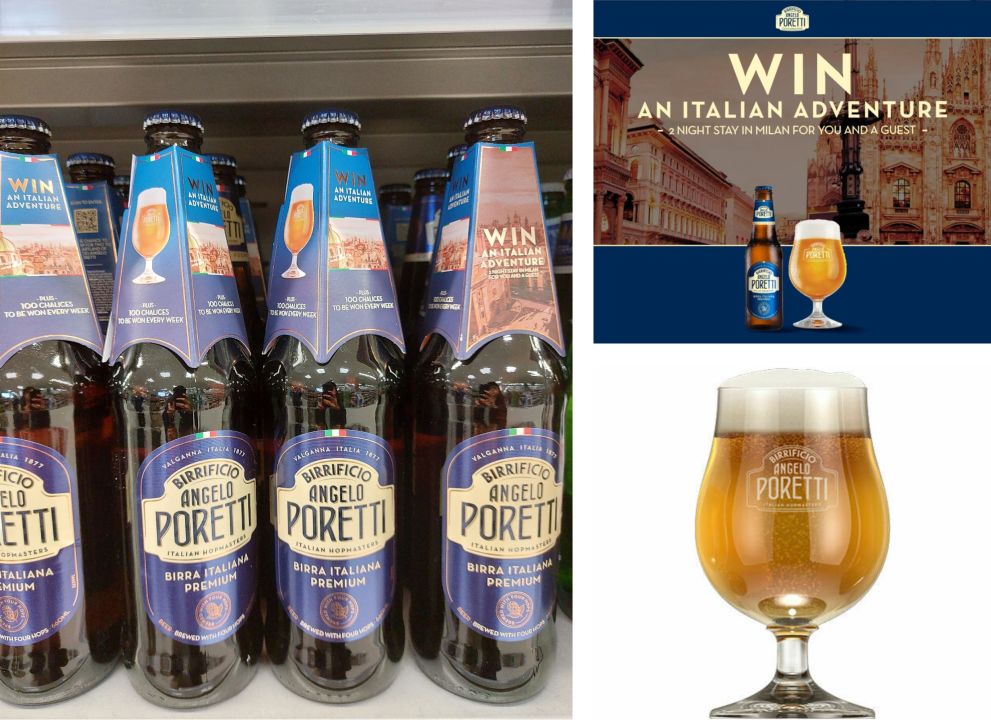 Absolut-ly sensational
"Both the brands have been unique with the creative on this campaign - as the bottom right image highlights the ingredients used, the spaghetti shows the perfect serve, and the red gives the intense and bold feel of the product. Also, the silhouette bottle emerging behind the jar is a striking way to show that the hint of Vodka is hidden in these jars" - GC View
After the release of Gigi Hadid's Spicy Vodka Pasta Sauce on socials, Heinz has developed the concept
The model's Vodka Pasta sauce became a viral taste sensation, receiving strong traction across social media and encouraging users to try the recipe
Heinz partnered with Absolut to launch a limited-edition tomato vodka pasta sauce.
It will launch across the nation's largest stores around mid-April
A limited number of jars will be available to order from the Heinz website
The iconic creative is being pushed out on social platforms and OOH billboards across London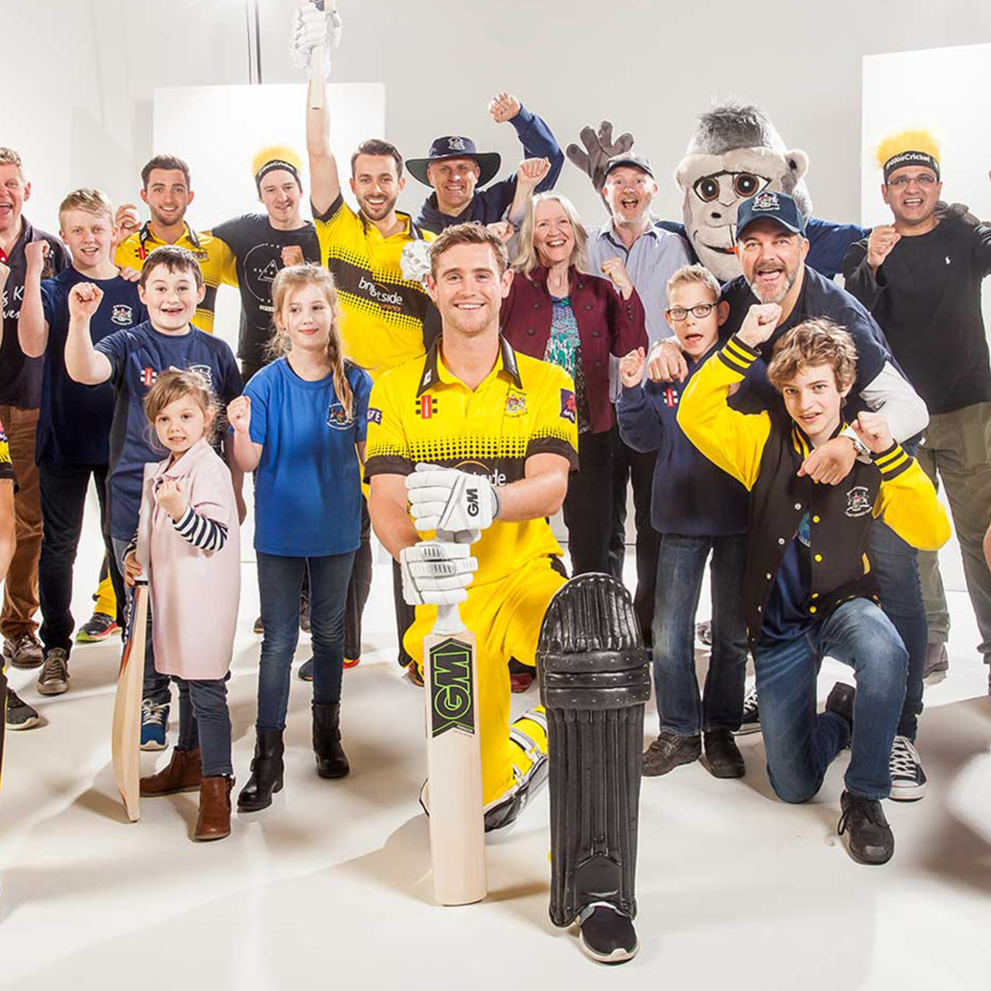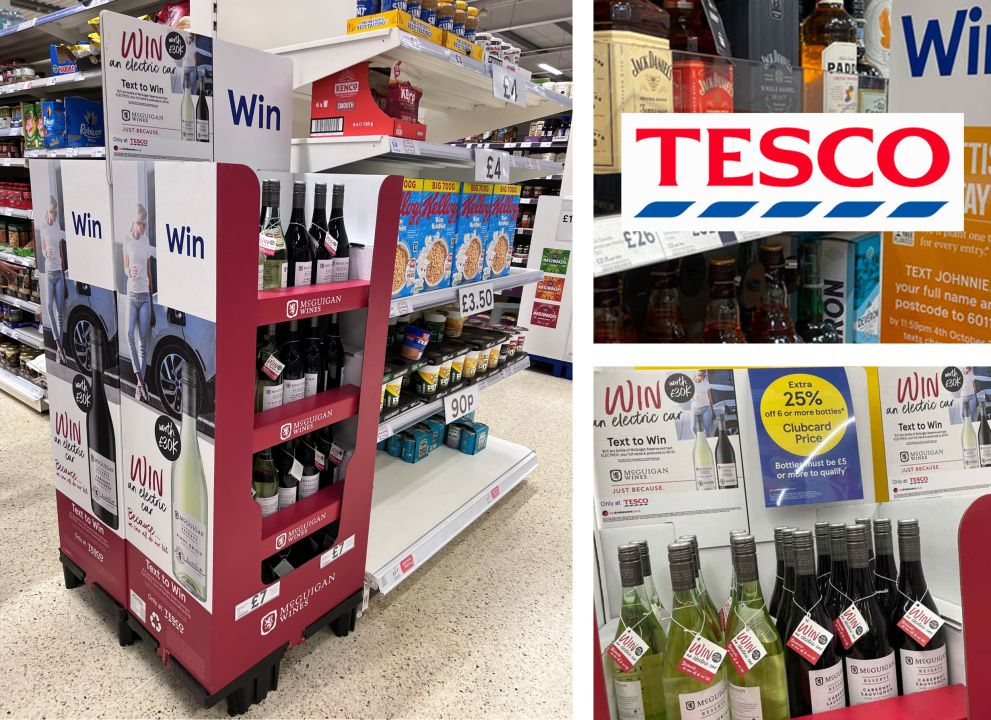 Have a break, this ramadan
"The best thing about this promotional product is the 30 piece bar has a similarity to the Christmas calendar, especially as the celebration of Eid comes after the last day of Ramadan. Also, it's nice to be reminded to have a little sugar boost with every iftar." - GC View
Kit Kat is celebrating the month of Ramadan with the Muslim community and increasing brand saliency by using their tagline 'Have a break, have a Kit Kat' to play on the breaking of fast act
They have released a bar with a whopping 30 pieces, one for each of the 30 days of Ramadan. So those partaking in this religious month, can have iftar (breaking fast) with the additional Kit Kat treat
This promotional product is only available in specific regions of Canada, which is listed on the Canadian Nestle website
The website informs users of the act of Ramadan and invites whoever is partaking to add iftar time to their calendars
Supported by ATL campaign: https://www.youtube.com/watch?v=DdAX_lThkrE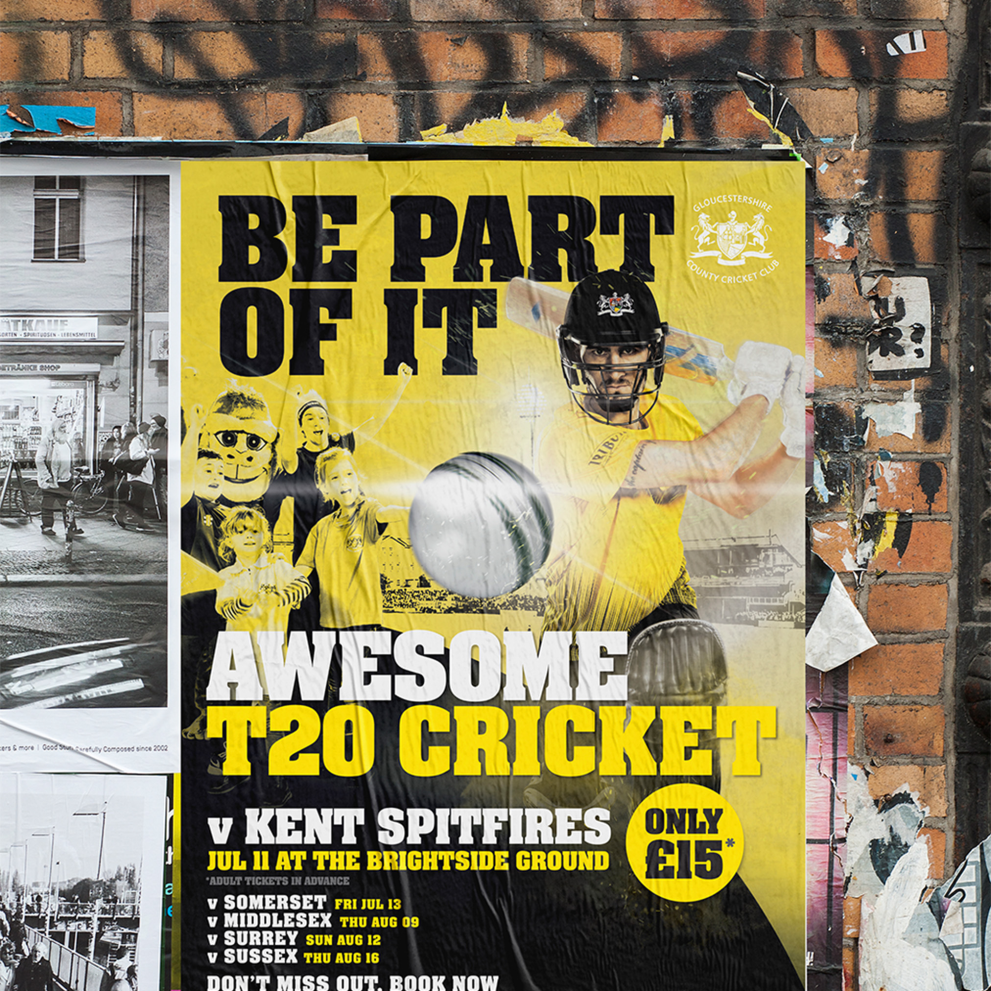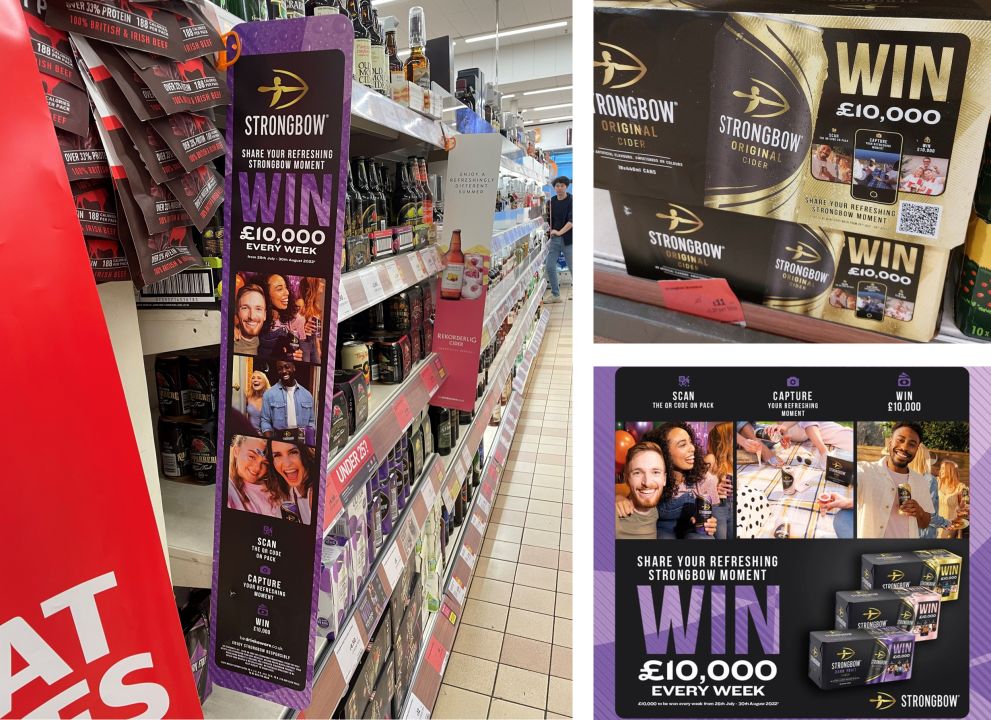 Talking can alert!
"The talking can Lucozade campaign is a fantastic way to get potential customers to interact with the brand. The interactive puzzles engage customers and get them to think, in addition to the short TikTok puzzle which many customers will rewatch which is a great way to increase their brand awareness." - GC View
Lucozade boosted awareness, trial and consumer engagement with an all-new campaign, supporting an updated pack design
It bought to life digital 'talking cans' to inspire consumers to take charge of their day with a motivating boost
The social activity challenges consumers through a series of interactive puzzles
This campaign includes OOH adverts, digital placements across Spotify and Twitch, video on demand, social media, influencer marketing and in-store activation
An example of a challenge is viewable on: https://www.tiktok.com/@lucozade/video/7199573726495509765