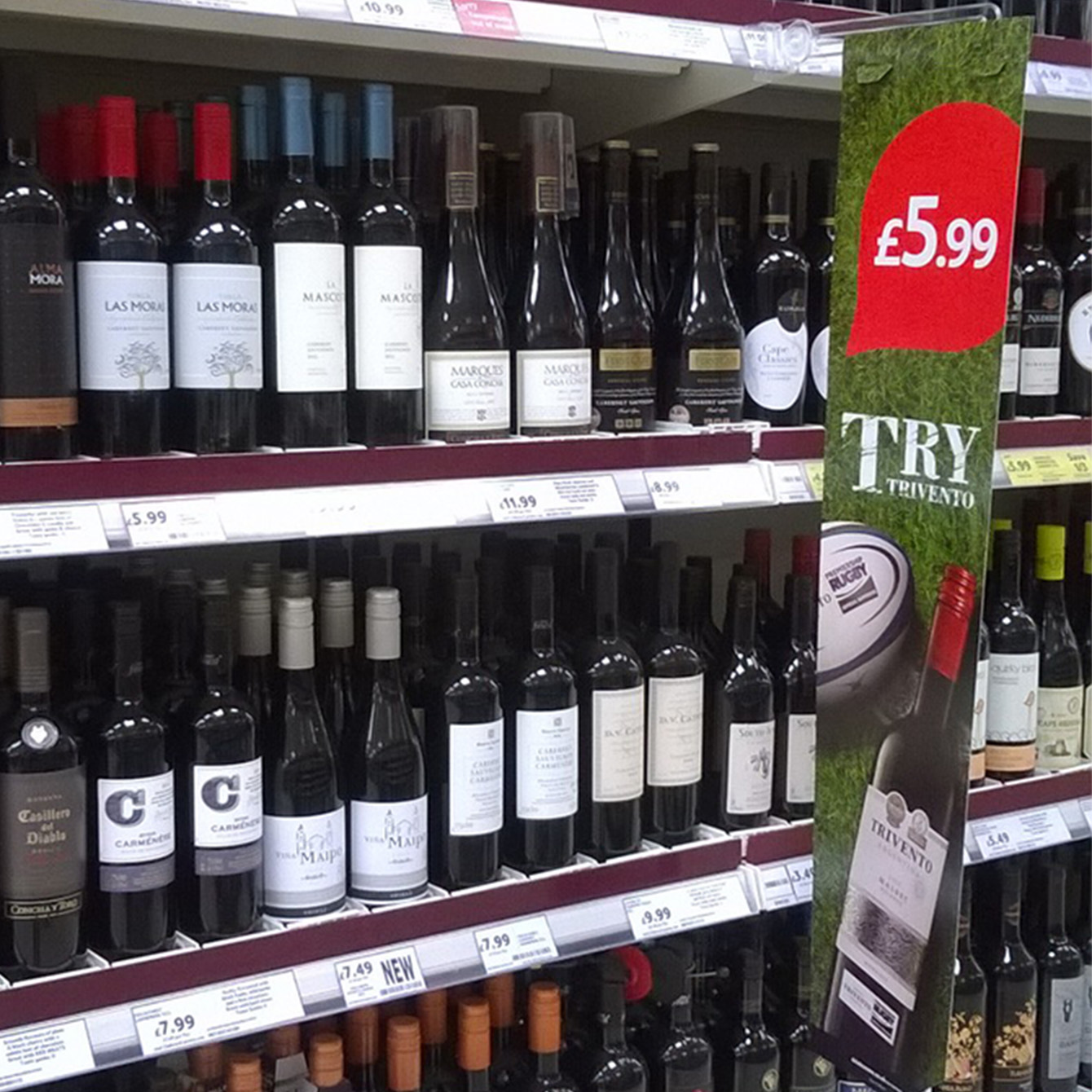 All-Star Wine Partnership
What happens when you mix an NBA All-Star with a globally recognised wine brand?
The perfect partnership was formed in 2022 bringing J-Shed and James Harden together to create J-Harden x J-Shed wines.
NBA star James Harden wanted to bring excitement and accessibility to the wine industry, with a range of wines that are versatile, either perfect for chilling or with a nice dinner.
His first signature collection features California Cabernet Sauvignon and California Red Blend. James wanted to create a brand and products that combined his love of fashion, style and wine; resulting in wines that are 'smooth, full bodied and jammy' - just like the man himself.
Our role:
Design and artwork
Packaging design
Brand guideline development
Brand website design and development
Consumer email campaign design and management
Consumer promotion design and microsite build
Audience
James Harden, being the icon he is, with a huge following meant there was instant interest in what this collaboration would create. The wines were developed for novices as well as connoisseurs; with a real intent to make the wine industry accessible and affordable for everyone. The wine would be recognisable; featuring his likeness; showcasing his beard with bright colours and a floral design inside a silhouette of Harden's face, thus appealing to fans everywhere.
Deliverables
A key visual was created based upon the bottle label design along with assets to support the product and brand launch. We developed a shopper and brand activation toolkit with inspirational white store POS concepts, consumer facing website, and packaging.
With the products slam dunking their way to the retailers and interest mounting it was essential to continue to engage consumers pre and post product launch.
Consumers were invited to sign up to a brand newsletter through the website and an ongoing consumer email campaign (which initially started as a launch campaign) was developed to engage with the audience throughout the first six months of the launch. Featuring brand news, seasonal wishes, retailer updates and product news, and even downloadable James Harden decorations for Christmas and Halloween activations.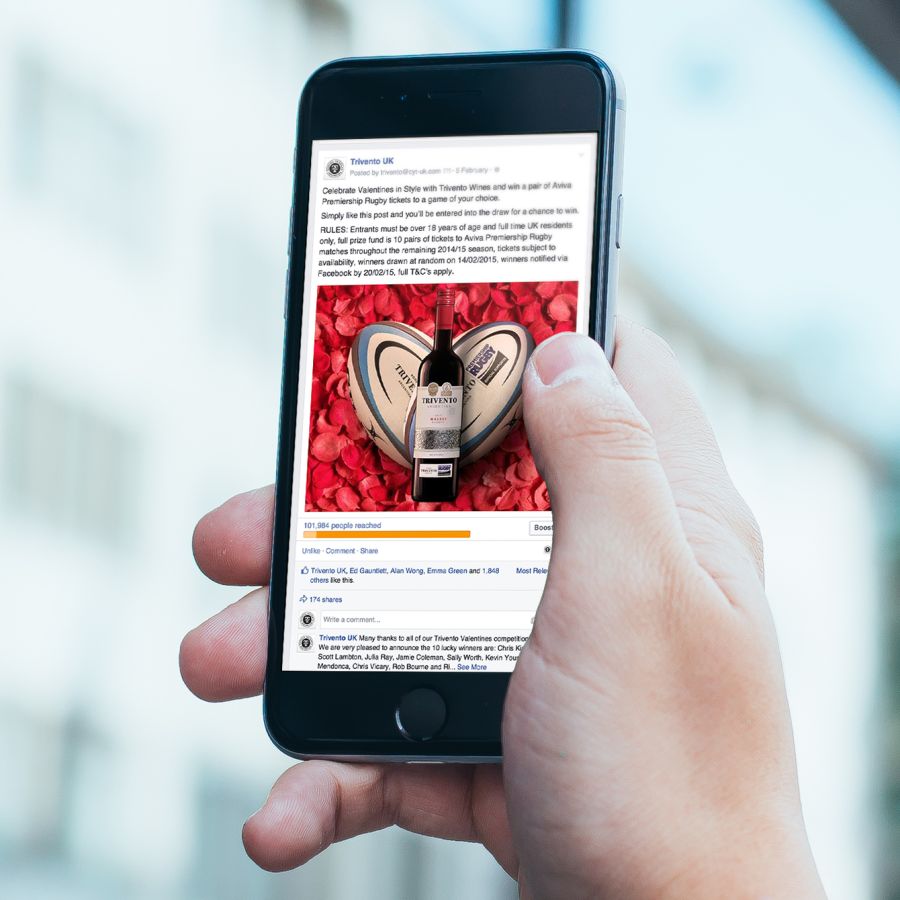 Get the party poppin'!
With the wines landing well and Prosecco due to be released early 2023; our creative team took the current identity and explored how we could differentiate the Prosecco to be part of the same family in terms of look and brand identity but really pop and stand alone in terms of a striking bold look. The floral identity seen on the other wines was evolved to take on more artistic and paint drip effect; creating a very cool new pattern, still showcased in James; beard of course.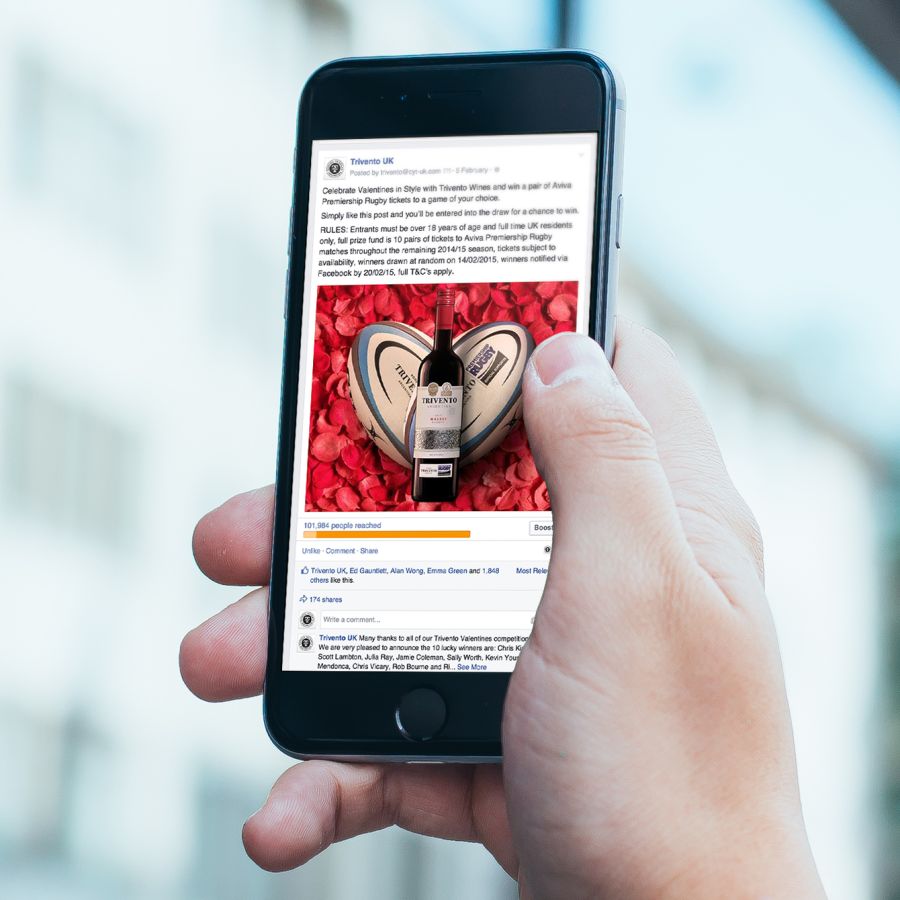 With the wine already creating a stir and receiving 90 points in the Tasting Panel Magazine; the team have excelled in bringing these products and brand to market. With the Prosecco launching any day now; the future looks bright for the Wine partnership.