A summer-soaked Bites this month that could easily have been about nothing but the recent film release Barbie, and the flood of marketing and merchandising by associated brands. Also, we're seeing some better innovation instore with 3D carboard engineered FSDU's as well as some nice, augmented reality promotions for the likes of Robinsons and Kraft Heinz.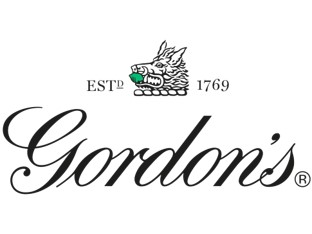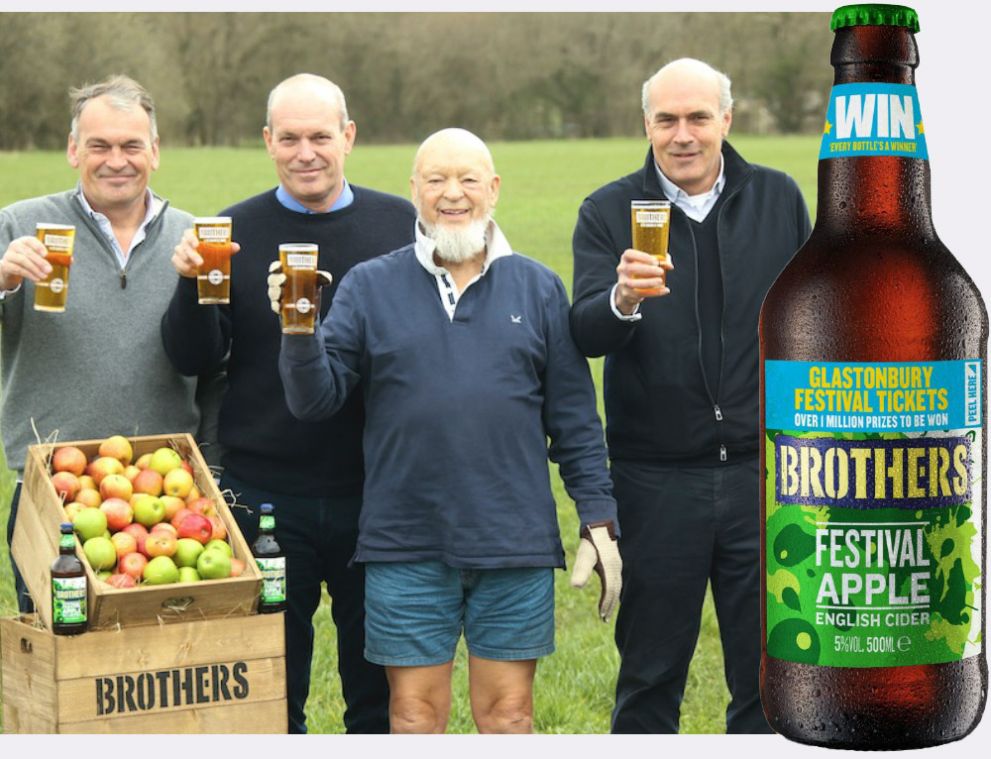 Corn-er shop pop-up
"The new Barbie movie release is a cultural moment this summer on a global scale. The Proper collaboration with Warner Bros Pictures is a perfect match to highlight the similarities of brand playful positioning with a bright, fun tone of Barbie. This is an exciting example of a product-led partnership which elevates the brand to one of marketing champions of the Barbie global takeover." - GC View
Proper Snacks leveraged the hot pink and Barbie movie hype by launching a pink-hued pop-up on the 20th – 23rd of July in London, Shoreditch.
In this ultimate collaboration with Barbie, fans enjoyed the party atmosphere with DJs, Voguing performances, a claw machine, fancy dress kits, a tooth gem artist and free limited-edition packs.
The limited-edition Proper x Barbie sweet popcorn are featured on shelves across several retailers such as Asda and Aldi.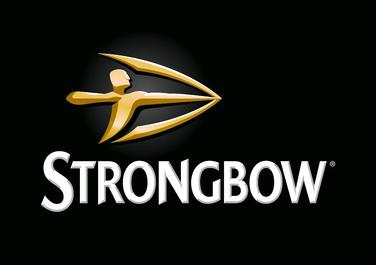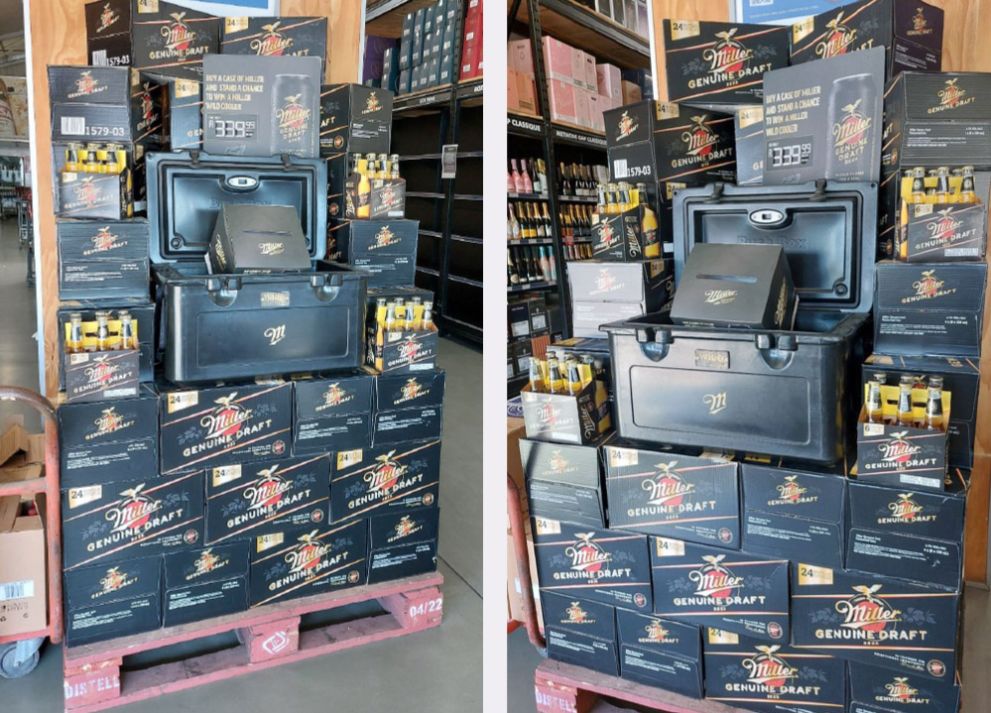 Grilling like a pro with Staropramen
"A great looking website with good use of videos, a well-timed prize for the summer and a nice value add of additional BBQ guide content." - GC View
Staropramen engaged BBQ enthusiasts and positioned itself as the beer of summer with an on-pack promotion that offered Everdure, by Heston Blumenthal, BBQ kits and pint tankards via a prize draw.
Consumers were invited to the microsite and entered their details to be placed into the draw.
Additionally, the brand has launched a section on its website dedicated to teaching consumers how to BBQ like a pro.
The promotion ended on 30th June
Captured in Sainsbury's, Cobham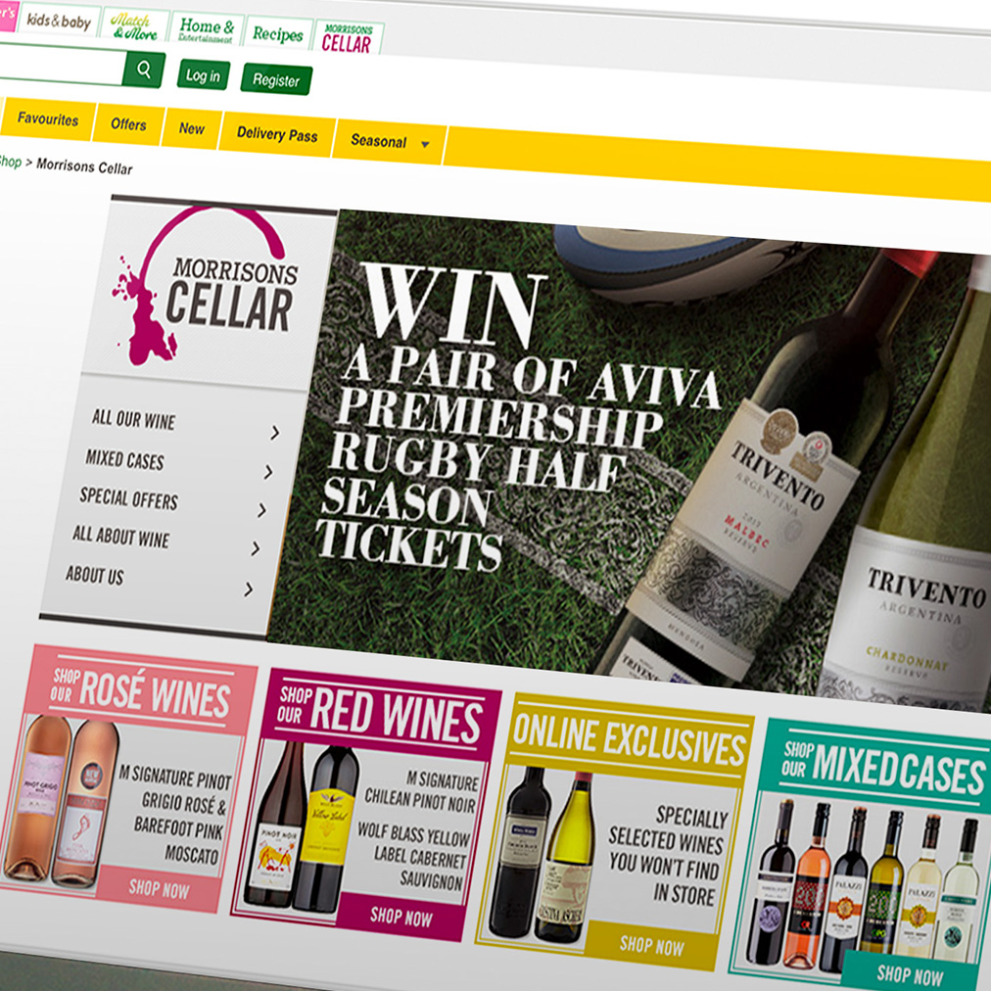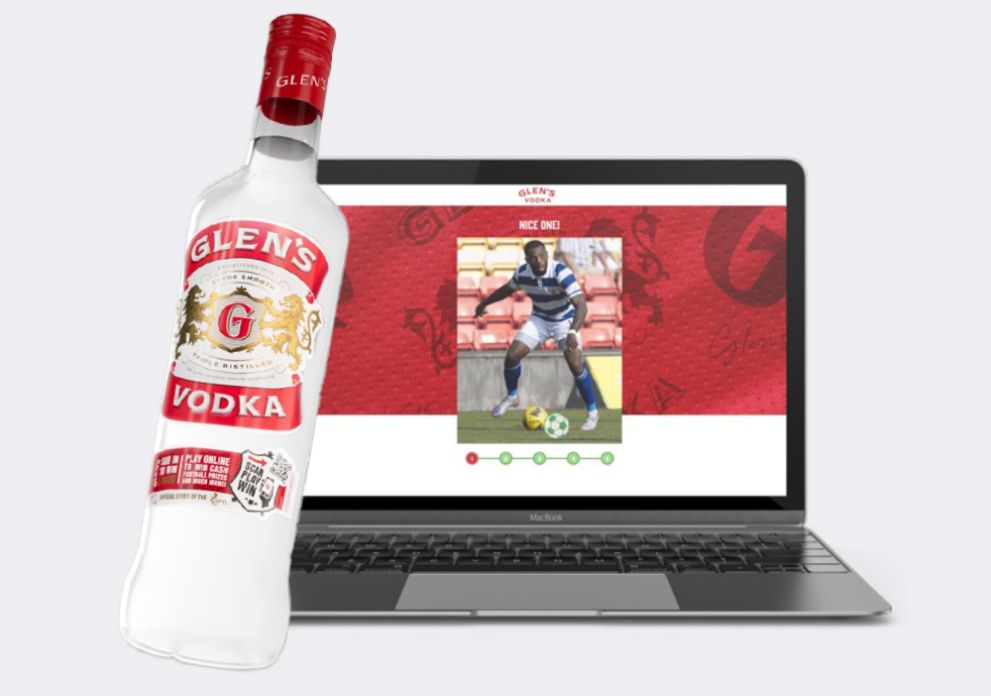 Asahi, kicking off the Rugby World Cup in-store!
"Asahi's on-pack promotion with Rugby World Cup tickets is a smart move. With over 857 million viewers for the 2019 tournament, leveraging the sport's popularity is sure to boost sales and create an unforgettable experience for consumers." - GC View
Asahi is leveraging its official rights with the Rugby World Cup 2023 to drive sales and brand engagement. Consumers have the chance to win 1 out of 4 pairs of tickets to the final and 1 out of 6 pairs to the semi-final.
Other prizes include merch and beer vouchers to be won via a winning moments mechanic.
Consumers are invited to scan the on-pack QR code to visit the site and enter their details.
The promotion ends on 30th November.
Captured in Sainsbury's, Surbiton & Godalming.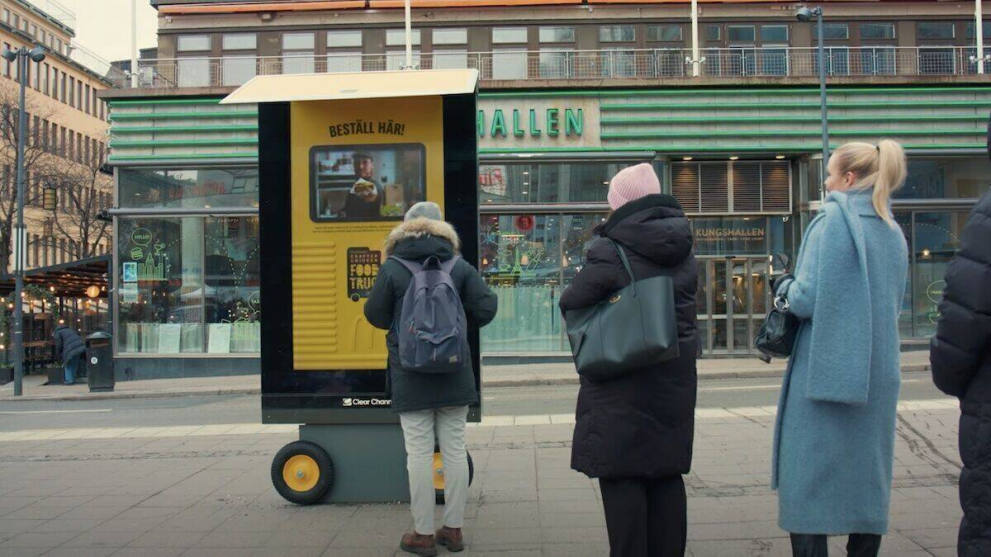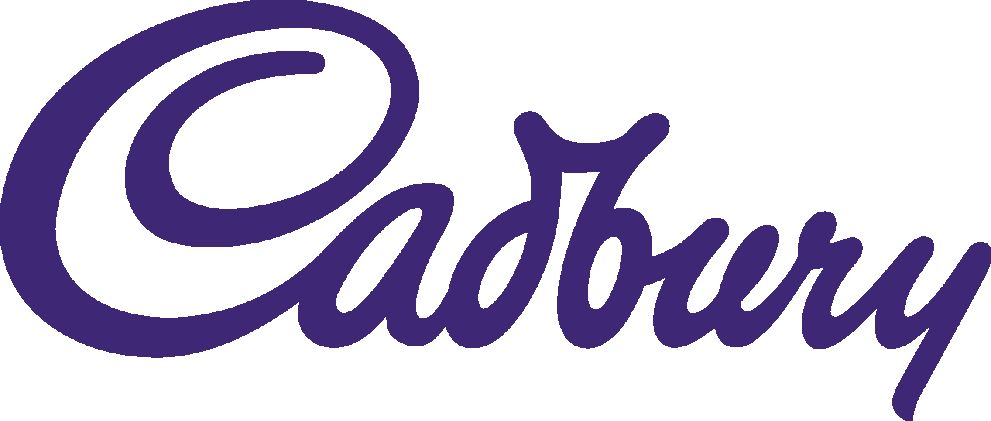 Find the can, get the cash
"Eye-catching instore promotion leveraging the brand blocking ability of the 18 can pack format. Simple message and mechanic is sure to catch the target eyeballs & cash giveaways still have one of the highest engagement rates of all promotional mechanics." - GC View
Foster's is increasing it's shelf standout with an on-pack promotion offering £1,000 cash to be won. There are 60 winning cans hidden amongst the packs associated with the cash prize.
Lucky winners can enter the competition via an on-pack unique code, found on the winning cans.
The promotion ends on 30th November.
Captured in Tesco, Haslemere.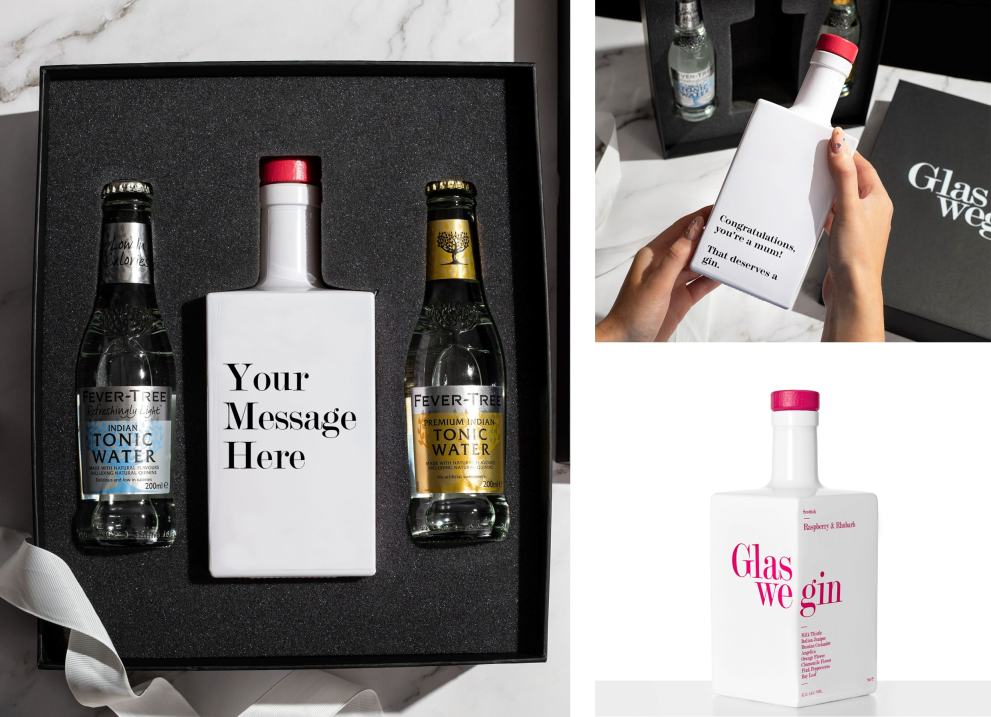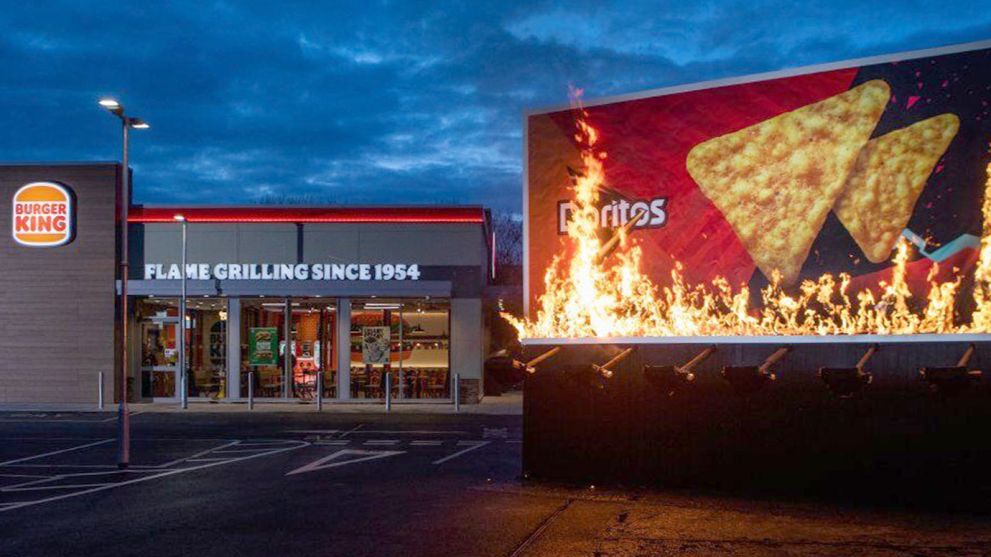 Birra Moretti introduces limited edition glassware
"As a shopper, I'd be instantly transported to one of the dreamy Italian locations featured boldly on the POS and glassware. This helps shoppers enjoy, understand, relate to and take home a piece of the 'Italian lifestyle' with the limited-edition glassware. This is a quick way to drive premium beer sales and encourage trade up" - GC View
Birra Moretti set up an unmissable pallet wrap display to showcase its cases of beer that come with a complimentary limited-edition glass with every purchase. The glasses are also wrapped in boxes displayed on the additional shelf at the top of the display.
Captured in Sainsbury's, Cobham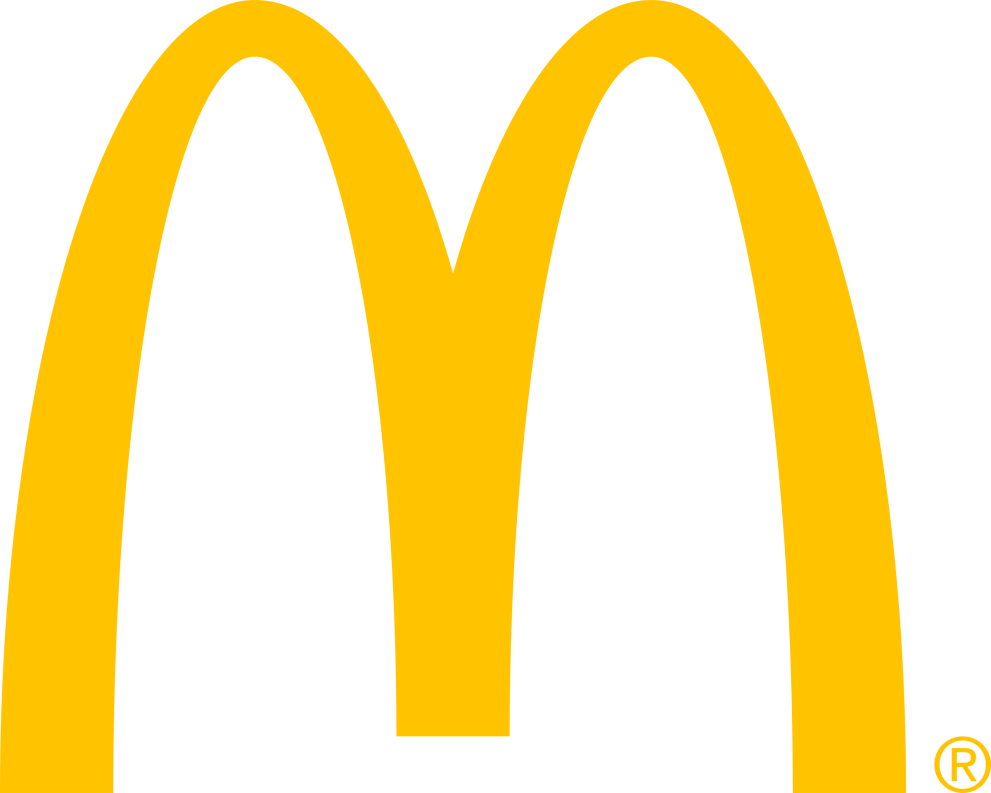 Thank you for choosing recyclable, with Unilever
"Nice to see such a powerhouse of brands trying to educate and encourage consumers to do their part and recycle. The cynic in me does think this is very close to the line of greenwashing. The green design is used to convince consumers that these products are a better choice for the planet vs competitors when often this might not be the case." - GC View
Unilever is positioning itself as the leading range of sustainable brands with recyclable products and educational messaging in this end-of-aisle display. Complementary shopper messaging like "Thank you for choosing recyclable" is a clever way to positively engage the shoppers.
Captured in Waitrose, Guildford.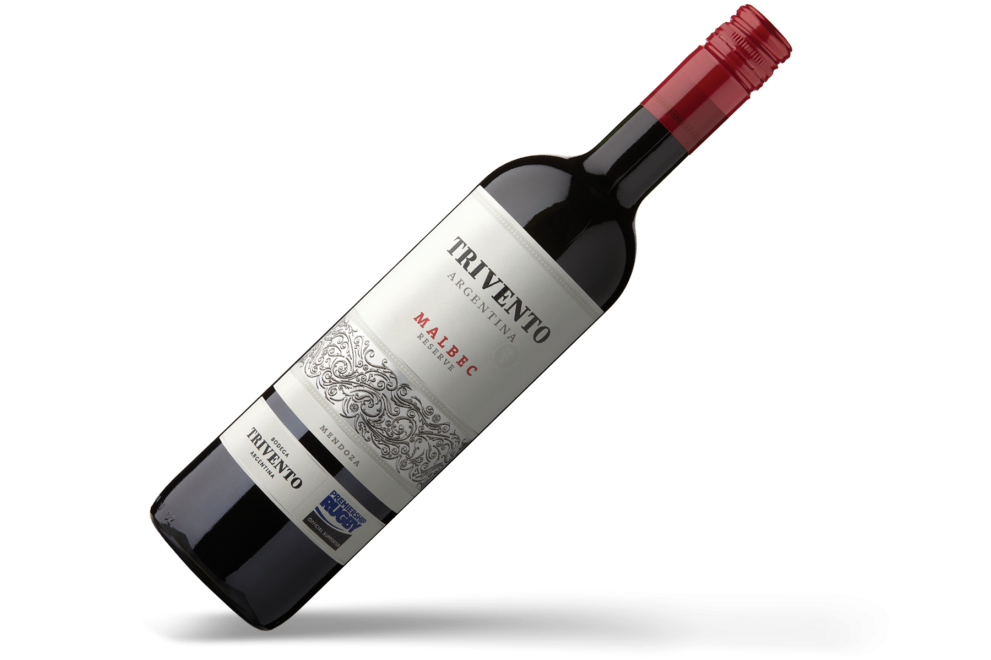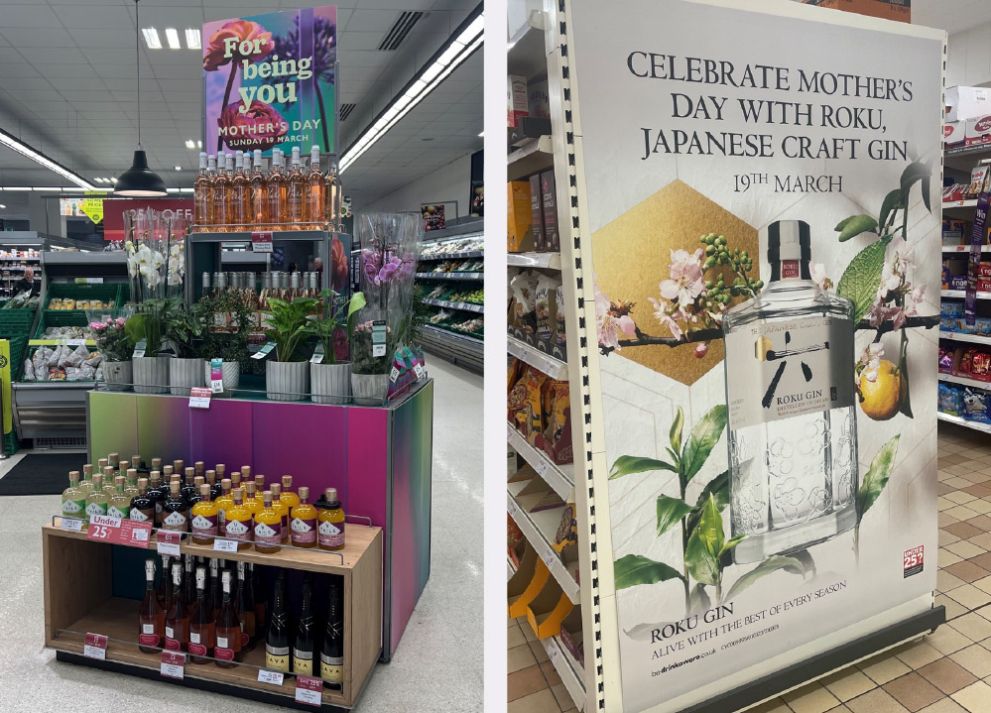 Vintage Cider Summer Moments
"The prize headline cleverly emphasises the cider's style, yet a visual nod to 'vintage' would have further tapped into the growing appeal of vintage (particularly in fashion). The inclusion of sunglasses in the logo is a fun surprise, drawing attention to the overlooked Henry Weston illustration." - GC View
Henry Westons Vintage Cider is engaging with summer loving consumers by launching an on-pack promotion offering a variety of cash and summer themed prizes to be won, with 1 prize being won every day via a prize draw.
Prizes range from £250, £1,000, picnic bundles, BBQ bundles and garden cinema bundles.
Consumers are invited to the microsite directly to enter their details and a unique code found on-pack.
The promotion ends on 31st August.
Captured in Sainsbury's, Surbiton.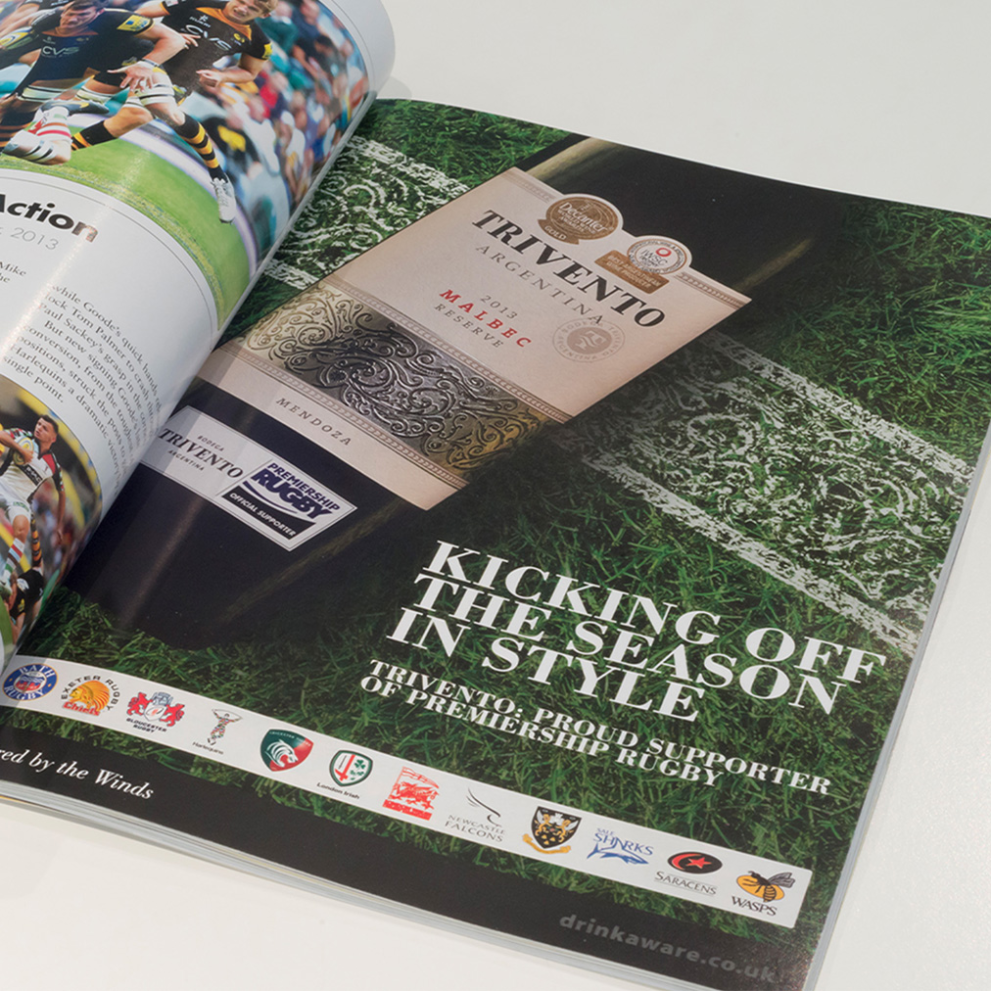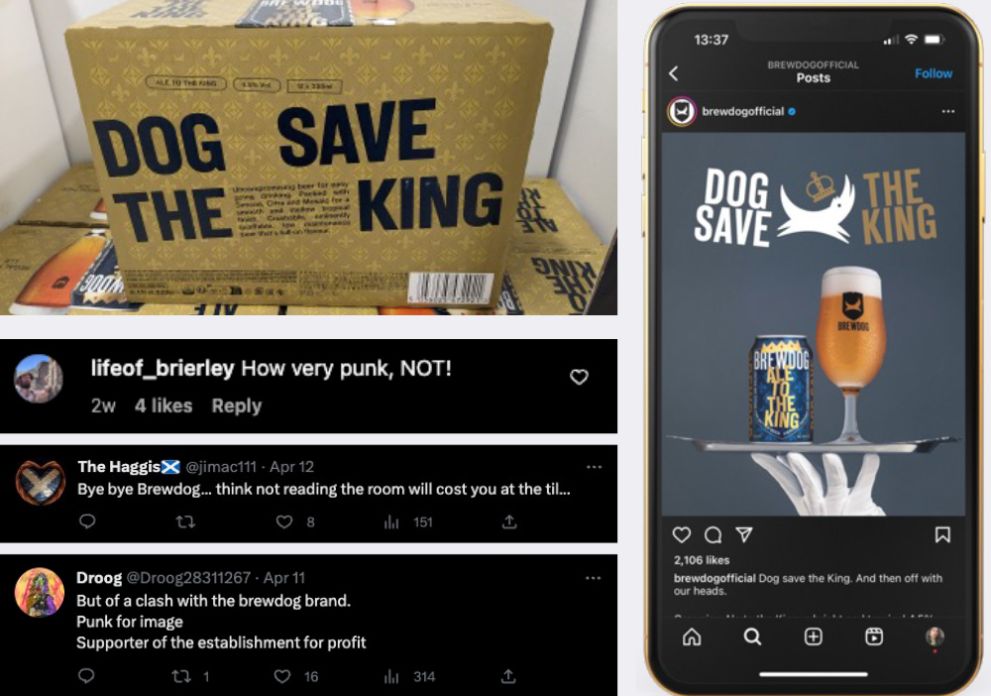 That's so you!
"This is a lovely idea and a great way to add a level of personalisation to a gift. The wheel adds an interactive addition at the shelf, encouraging engagement and offering a fun choice for the consumer." - GC View
Toblerone is positioning itself as the ideal chocolate for impulse gifting and self-treating, with preprinted light-hearted adjectives printed across its packs.
The bus stop POS allows shoppers to interact directly by spinning a wheel to find out which comments suit them the best.
Captured in Sainsbury's, Cobham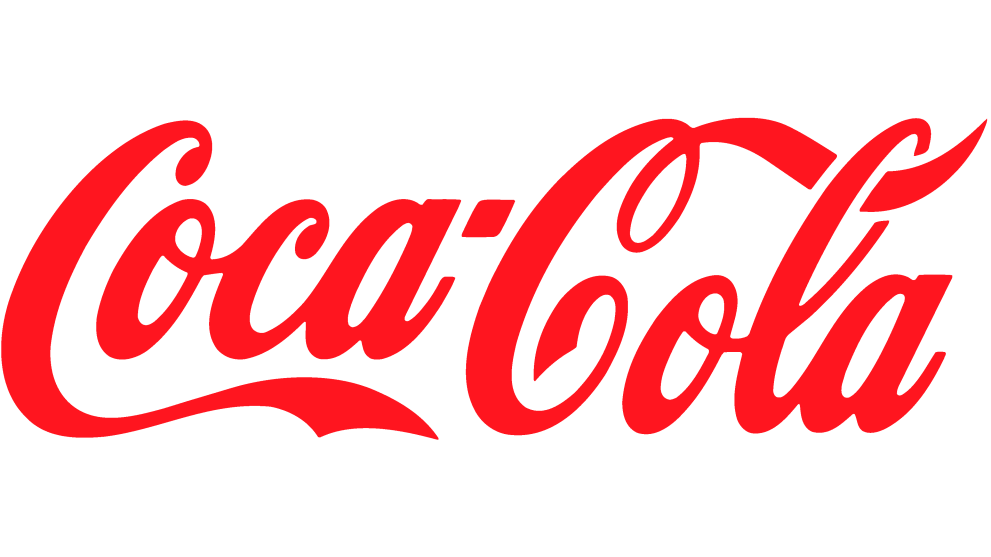 Party in Ibiza with Tequila Rose
"This promotion really captures the attention of consumers like myself, travel lovers and partygoers. So, the prize is the main selling point and it's a perfect time to smother your POS in vibrant pinks! However, the visuals could be a little more exciting, it doesn't scream excitement to me." - GC View
Tequila Rose is setting the party theme this summer with a bold neck tag offering consumers the chance to win a VIP trip to Ibiza Rocks.
Consumers are invited to scan the on-pack QR code, enter their details and be placed into a prize draw
Along with the VIP tickets to Ibiza Rocks, winners will receive £500 spending money.
The promotion ends on 30th July.
Captured in Sainsbury's, Cobham.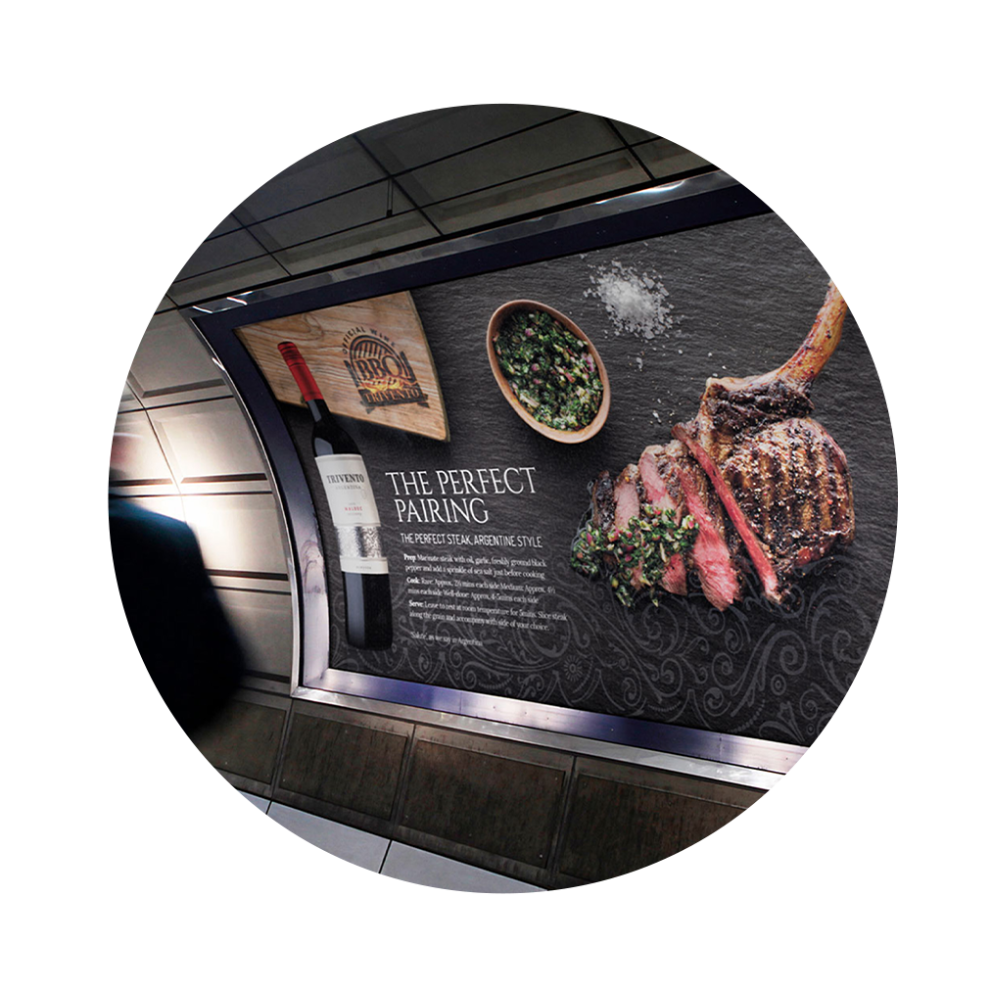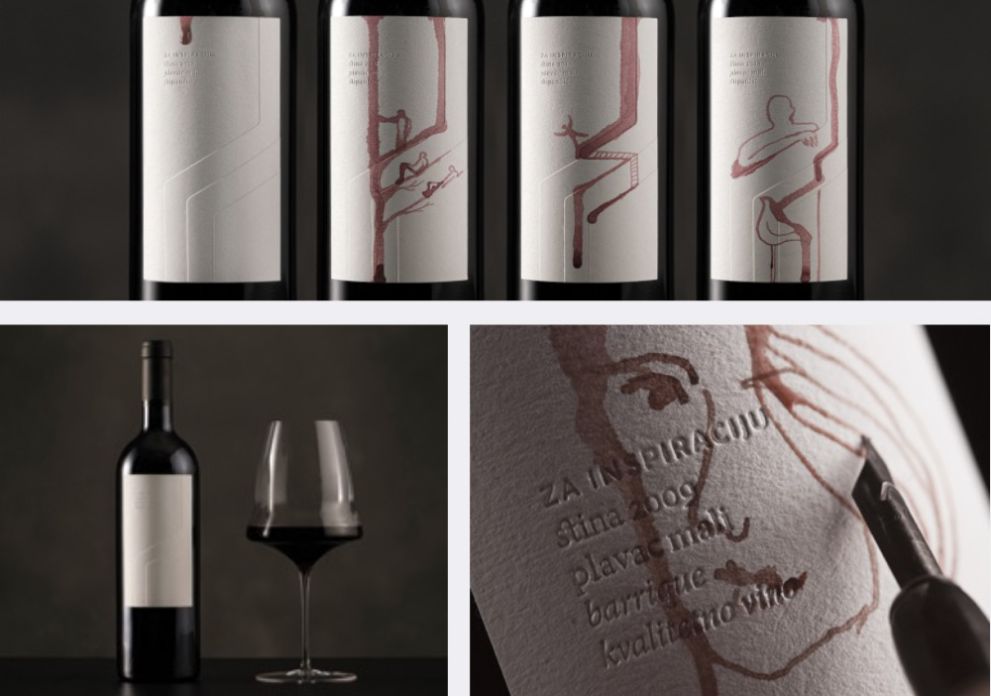 Free dayz out with Heinz
"Days out promotions are a win-win for both the brand and venues alike. A good offering from Heinz in this instance with free entry rather than a 2-for-1 or money off. Validating purchases using non-unique batch codes can be risky depending on the prize pool value." - GC View
Heinz is driving brand excitement with a large on-pack promotion offering consumers that purchase a promotional pack a voucher for a free day out redeemable at their selected venue.
Activities include theme parks, bowling, go-karting and entry to Diggerland.
Consumers are invited to dayzout.heinz.co.uk to enter their details and batch code in order to claim a voucher.
The promotion ends on 31st October.
Captured in Sainsbury's, Cobham.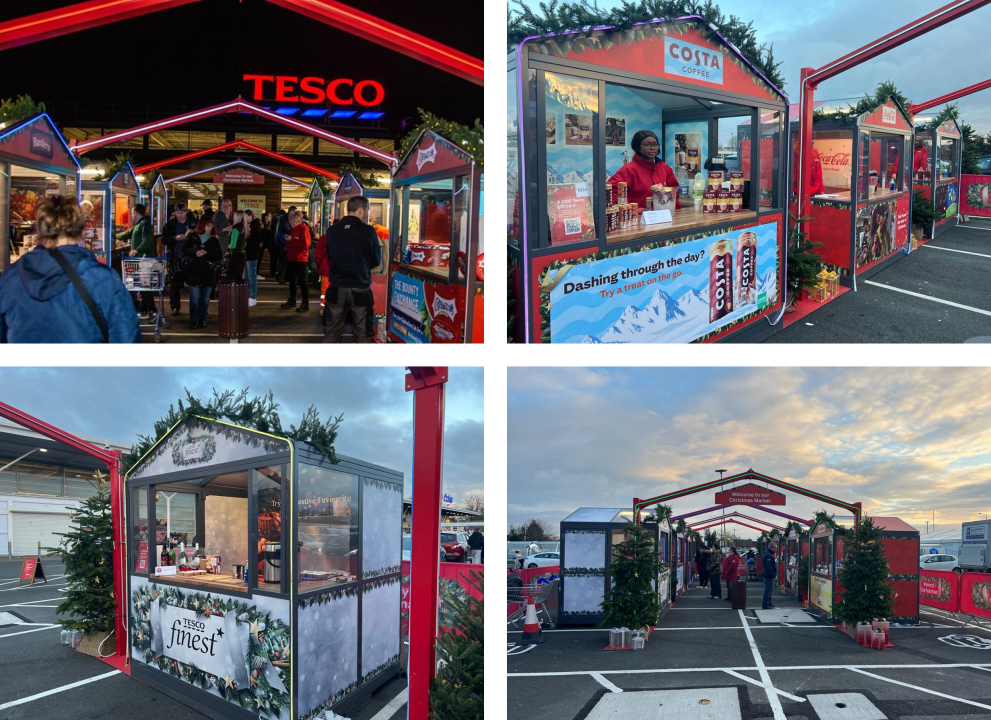 3D, the future of the FSDU
"We expect ads to be flat 2D. Employing layers or even three-dimensional elements pushes key elements forward creating a parallax effect as we move (foreground elements appear to move faster than background). This is naturally more attention-grabbing. It's then a balance of more complex build and likely greater cost vs the increased attention benefits." - GC View
Peroni, Absolut and Mirabeau Wines have all activated 3D cardboard engineering across their FSDUs.
Peroni, featuring the 3D glass bottle on the side panel of the FSDU, Absolut pouring the cocktail mix into the glass on the headboard and Mirabeau featuring the 3D bottle and glasses of wine.
Peroni – Waitrose, Guildford
Absolut – Captured in Sainsbury's, Cobham
Mirabeau – Waitrose, Guildford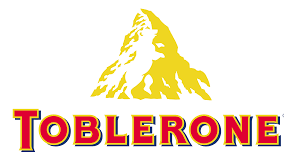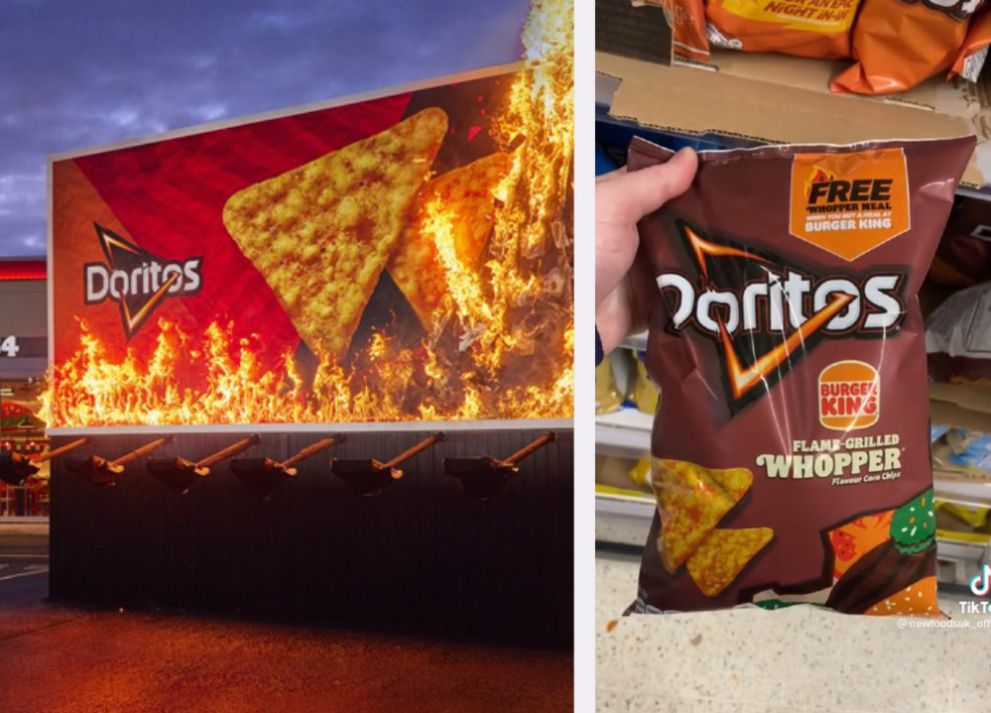 Mayo madness in the mayo-verse
"As a mayo lover, this is a fun and successful gamification mechanic with a tagline that sticks! The different activities and inclusion of sound makes the experience all the more varied and visceral too." - GC View
Kraft Heinz has created a new AR game for all mayo lovers! This digital space encourages consumers to get wild and live their mayo fantasies by spreading mayo everywhere in the mayo-themed world, with a virtual hose.
Consumers can enter the AR mechanic by scanning a QR code on OOH placements in New York and Chicago or following the link on Heinz social channels.
With the addition of the tagline 'Your Mayo fantasies brought to life (sort of)', the brand is really taking a unique approach to condiment use, well digitally anyway.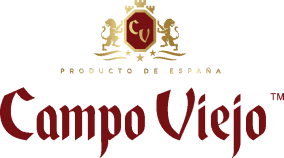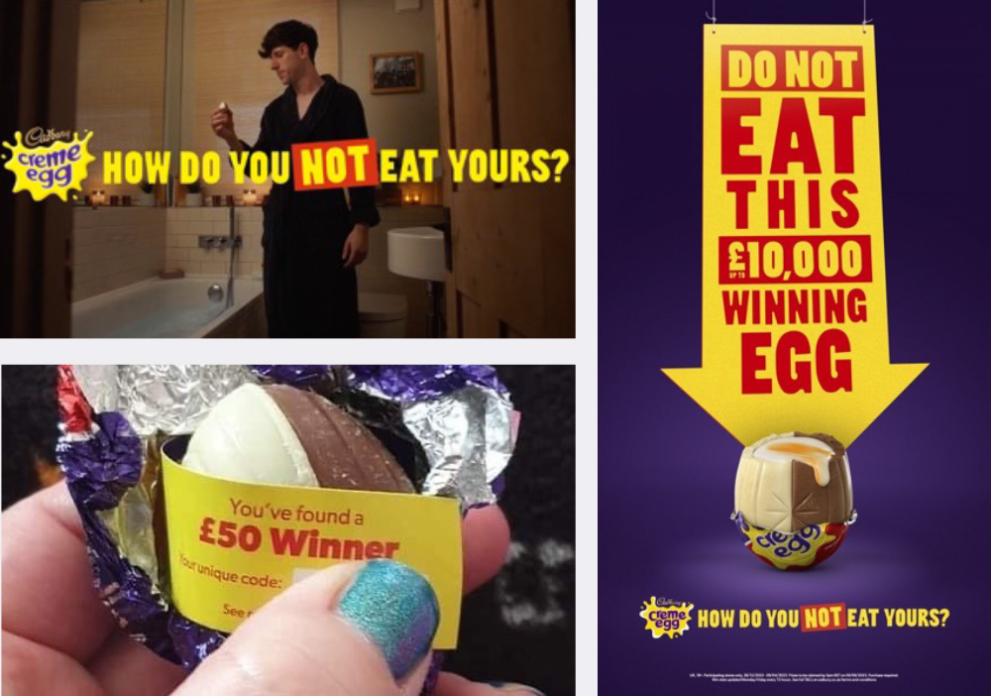 Robinsons augmented reality fruit hunt
"From following the butterfly through to discovering the fruit, the Robinsons web AR experience is wonderfully simple, accessible and effective. It also includes some lovely sound design such as twittering birds and cheerful jingles when you find and collect your fruit!" - GC View
Robinson's is bringing the fun this summer with an augmented reality fruit hunt, accessible by scanning the QR code on the pack, offering shoppers the chance to win various prizes such as water bottles, game packs and vouchers.
Upon scanning the QR code, consumers will access the AR where they can search for fruits that get revealed on their cameras.
A winning moments mechanic is integrated to randomly allocate the prizes across the promotion.
The promotion ends on 7th August.
Captured in Tesco, Aldershot and Sainsbury's, St Clare's