We are very proud to have recently launched a new multi-lingual promotional website for Canada's #1 Tissue manufacturer, Kruger.
F&BM recently produced and hosted a multi-lingual promotion website for Kruger, Canada's #1 tissue products manufacturer. The goal of this promotion is to reward shoppers that spend $25 or more on Kruger products with a $10 store gift card.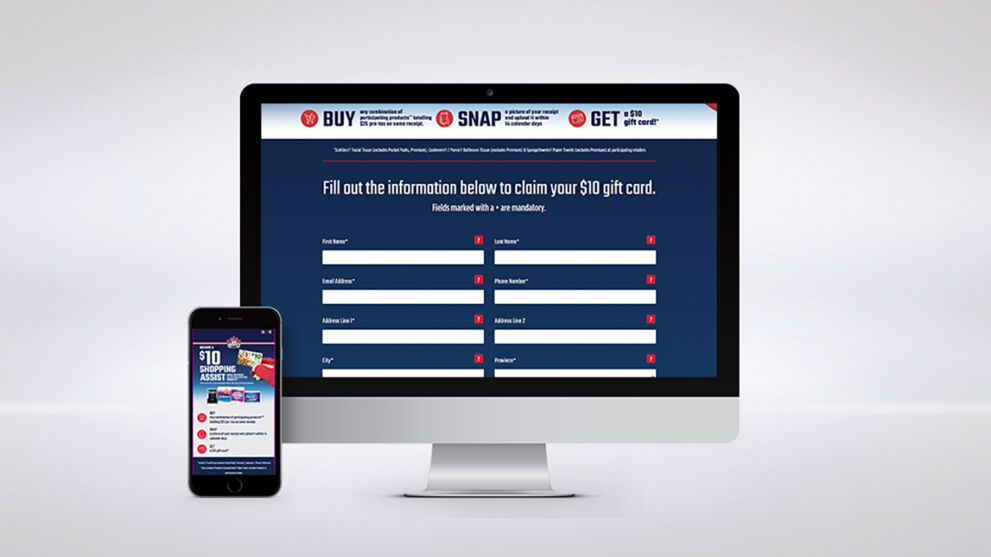 Consumers are invited to register their details via the website including the retailer they purchased from and a photograph of their receipt to prove purchase.
To aid receipt validation F&BM's second generation optical character recognition solution was used. Utilising Google Vision AI to read submitted receipt images, receipts are automatically tested for correct retailer, product(s) purchased, purchase date and uniqueness to greatly reduce the need to manually review each entry.
Qualifying entries are sent a $10 gift card to use at the retailer they originally purchased from.
To enable review of consumer entries and reward fulfilment, F&BM also created a secure admin site to allow the fulfilment house and end client to carry out their roles.
The promotion has built in partnership with VCG the fixed fee risk specialists.