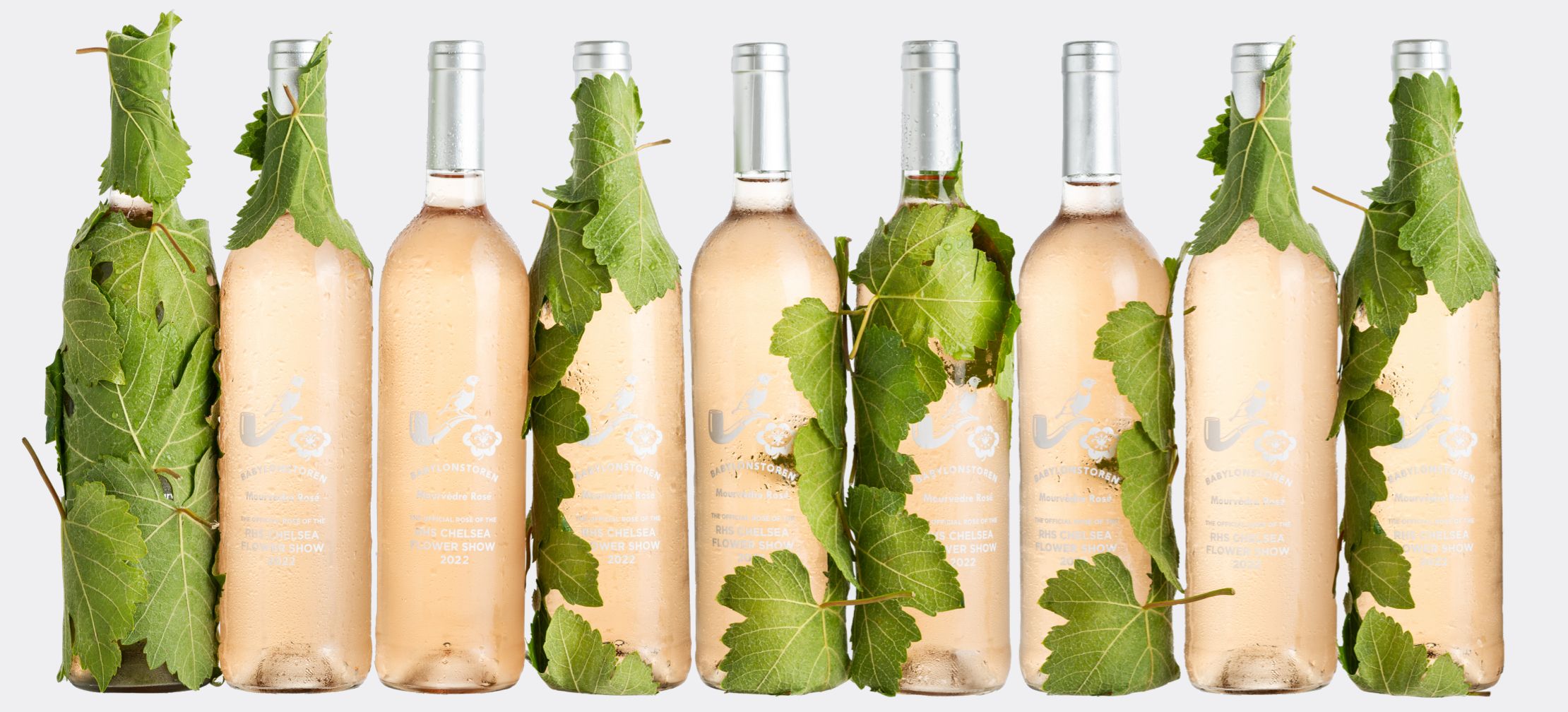 Hello Summer
Babylonstoren is one of the oldest South African Cape Dutch farms, set at the foothills of the Franschhoek wine valley.
Every aspect of Babylonstoren – including the contemporary Farm Hotel & Spa, the Farm Shop and Farm to Fork Restaurants – is led by the ever-changing tapestry and botanical diversity of its unique garden. As part of its wine portfolio, Babylonstoren wanted to launch its 2022 vintage of mourvèdre rosé into the UK.
We needed a fully integrated campaign to drive brand awareness, consideration and trial of the wine throughout the summer of 2022.
Solution
We created a partnership with RHS to become the Official Rosé of the RHS Chelsea Flower Show 2022.
Leveraging this as our campaign anchor, allowed us to build a multi-channel, creative and media program, digitally focused to target our priority audience segments across online, print, audio, and in-person.
Our creative focus was to play on the fact many people consider the RHS Chelsea Flower Show to be their official start to summer. 'Hello Summer', became our campaign mantra.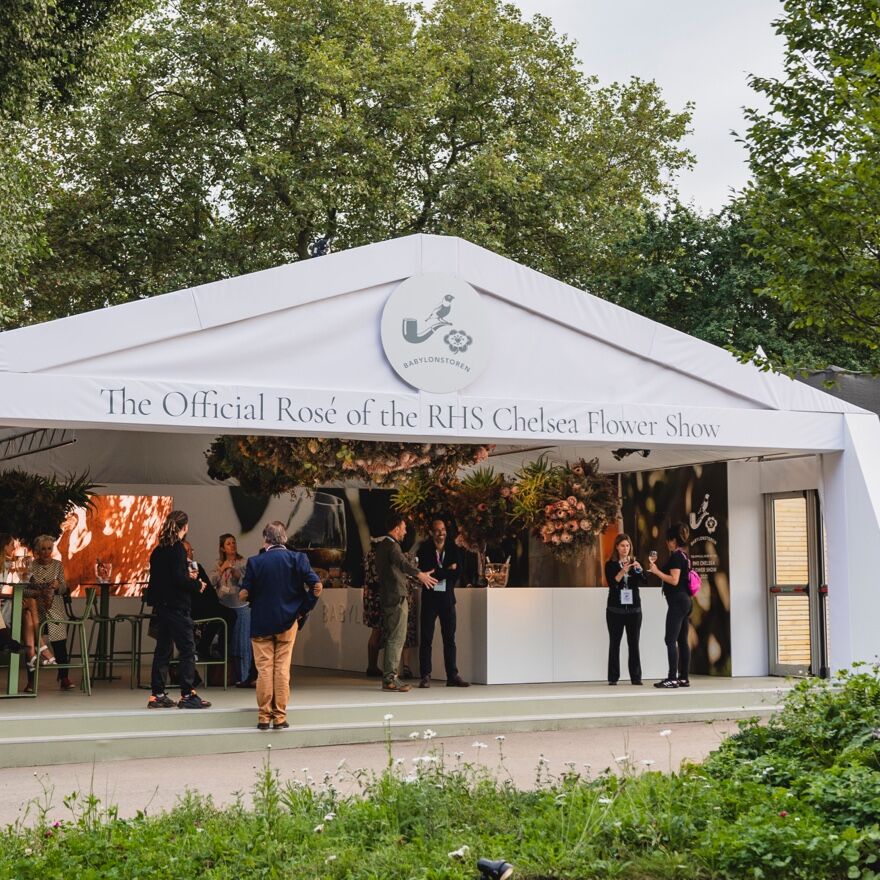 RHS Chelsea Flower Show 2022
RHS Chelsea Flower Show 2022
During show week, Babylonstoren had a 10/10m brand marquee opposite the Queen's Jubilee show garden at the heart of the show.
Throughout the show, 30,000 visitors were personally welcomed onto the stand and invited to the bar for a premium tasting experience with one of eight brand ambassadors. Each tasting lasting 5-10 minutes.
All flora and fauna was South African and designed to be representative of Babylonsotren's RHS accredited gardens.
Head of Partnerships – RHS
"F&BM have a great understanding of the Show and how it operates and are able to deliver for their clients.
F&BM are both great to work with and their attention to detail is first class. The activations were brilliant and added real value to show visitors."
Performance Marketing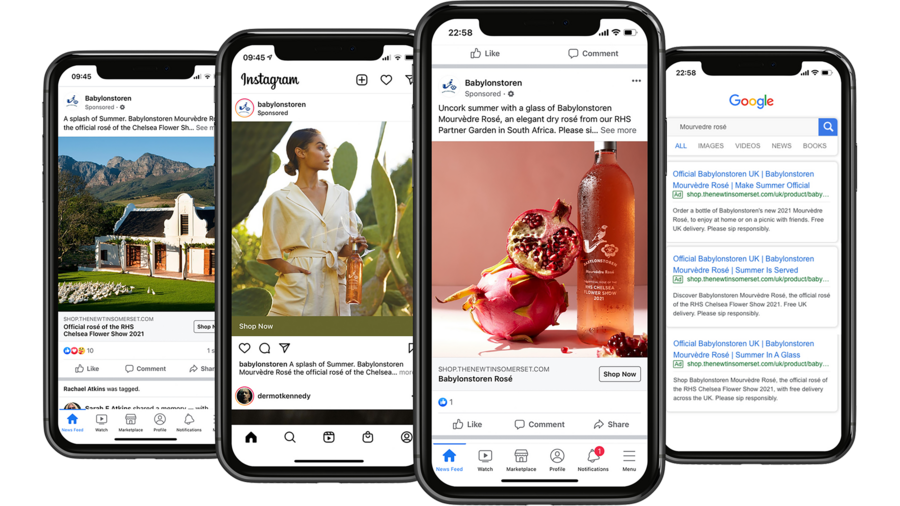 Campaign ROAS x3.8
Throughout the summer, a performance marketing campaign was continually optimised for: Google Shopping, Google Adwords, Instagram and Facebook.
A mixture of static and short format videos has been used to ensure optimal ROAS across all creative.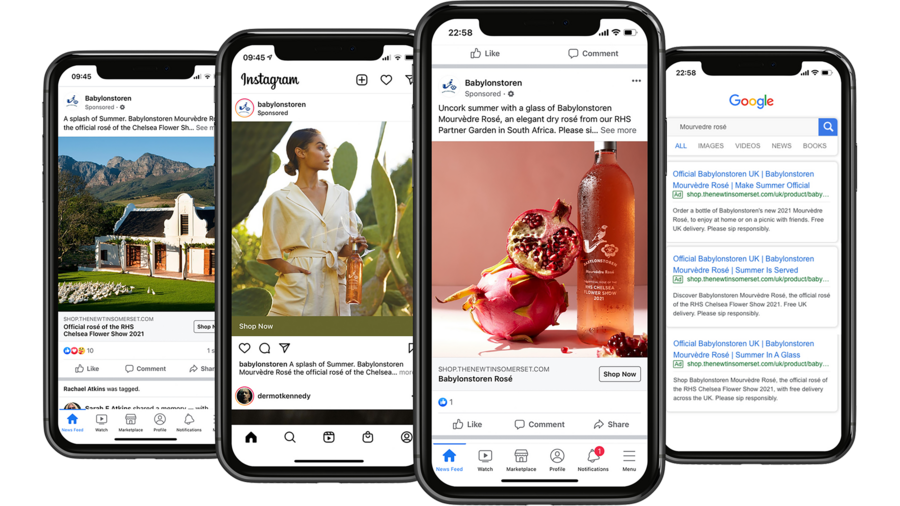 Direct Digital
33% increase of engaged consumers
The campaign at Chelsea Flower Show resulted in a 33% increase of targeted, engaged consumers to the Babylonstoren D2C database.
A content marketing campaign was designed to ensure ongoing engagement throughout the summer from the brand and ensured we highlighted the rosé qualities during adhoc heat spikes as the perfect hot weather accompaniment.
25%
Total e-commerce sales
+20 million
Targeted Consumer Reach
Digital Content Partnership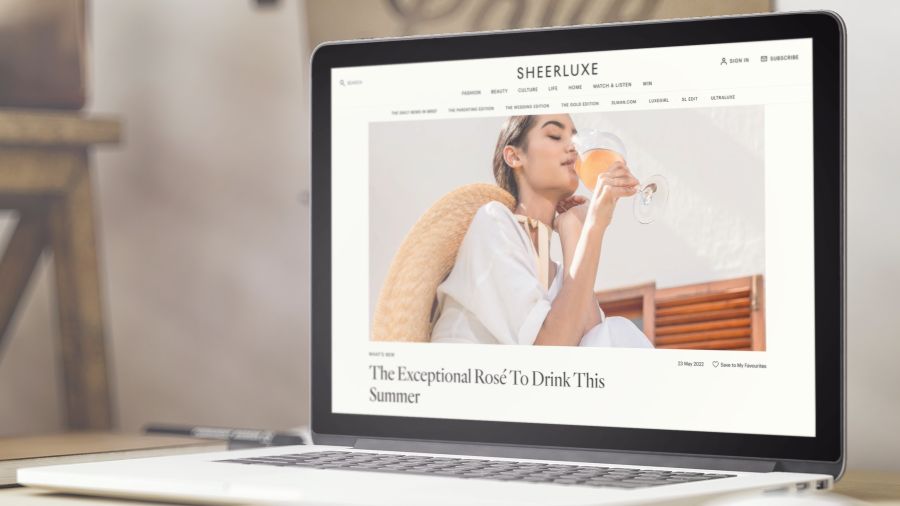 The Handbook & Sheerluxe
By partnering with The Handbook & Sheerluxe throughout the summer, we were able to create targeted editorial, email, and newsletter broadcasts to their combined 1m+ audience.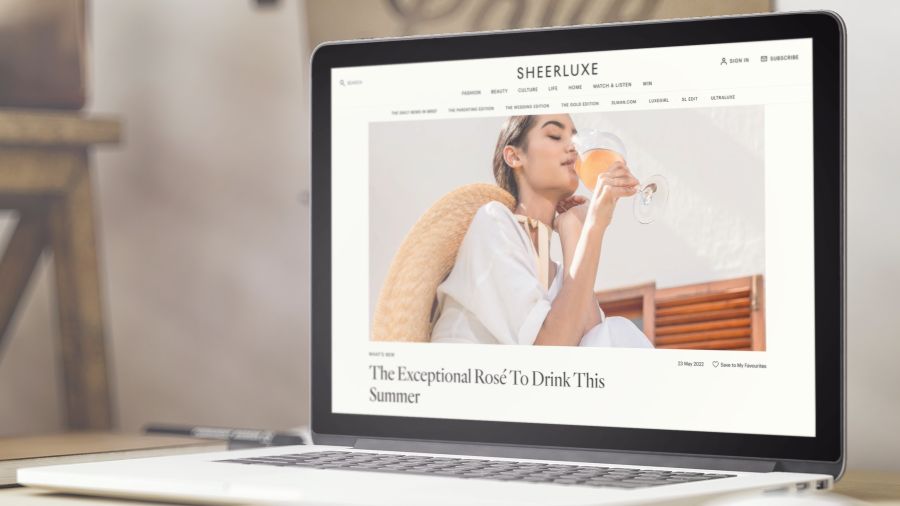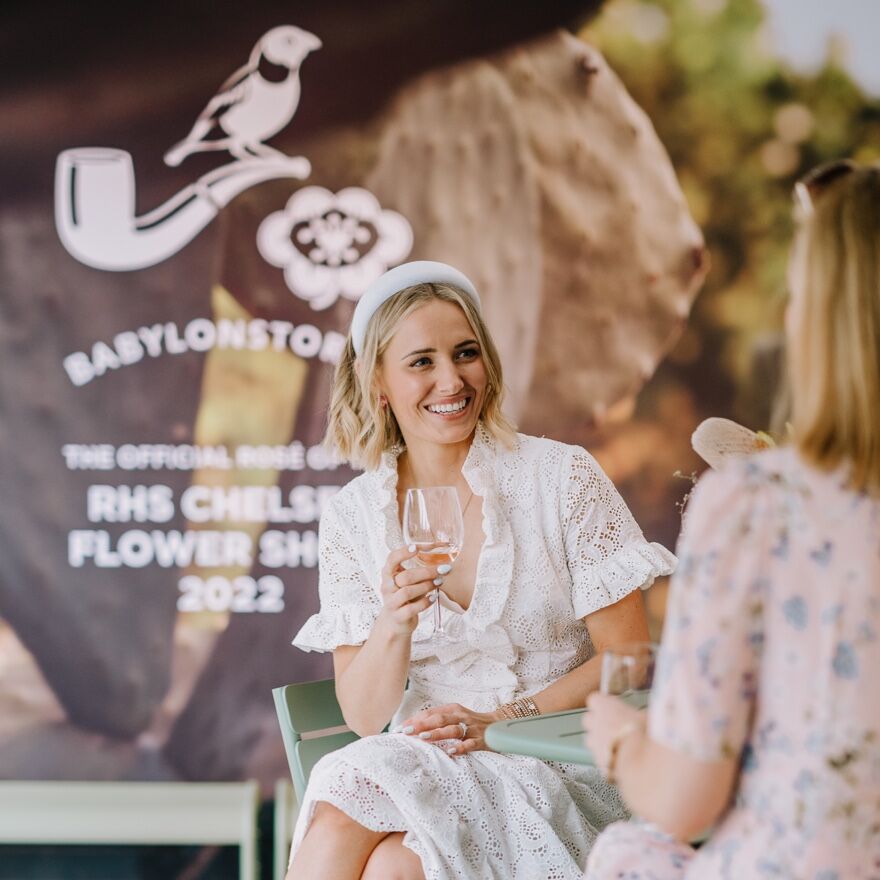 Digital Ambassadors
170,000+ Reach
5 digitally-focused brand ambassadors were commissioned to engage with the brand, visit the show and create a series of content covering, food, wine and lifestyle.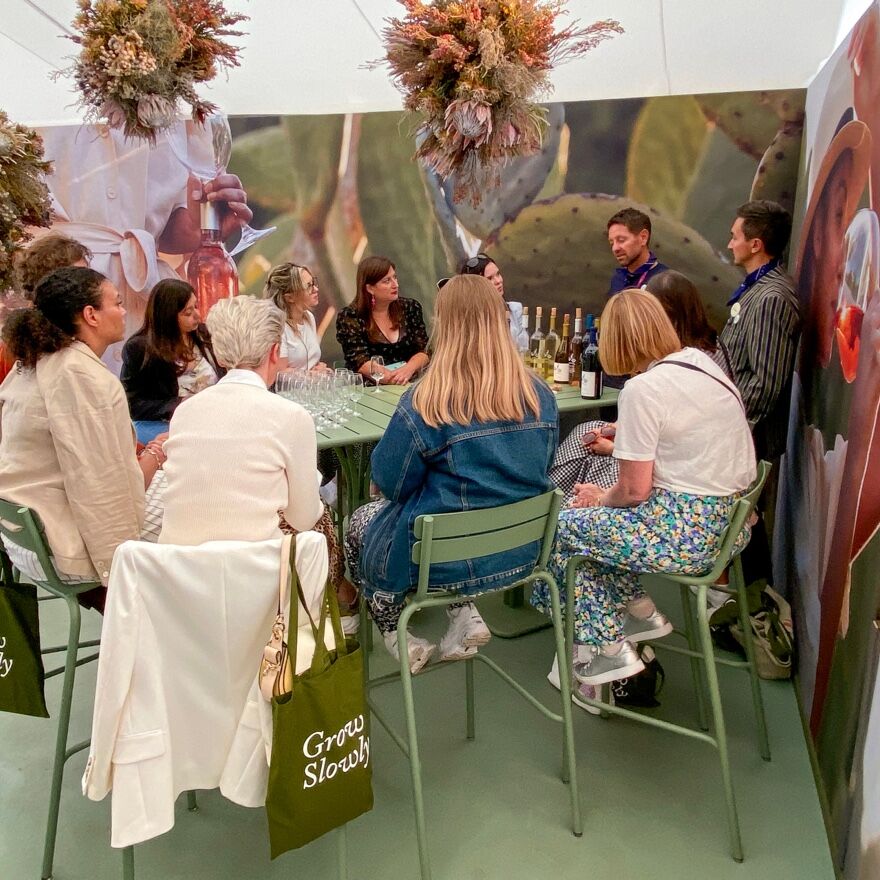 Trade Partnerships
Working with the trade association Wines of South Africa, we were able to create a series of trade-focused communications as well as entertain 15 VIP trade guests during the show.